Top 5 Accessories To Enhance Your Exercise Bike Workout
Exercise bikes are a fun, effective way to stay fit and burn some calories within the comfort of your own home. They're low cost, they don't take up much room and they're very flexible, allowing you to work on strengthening your legs or improving your cycling speed. However, if you're really serious about your exercise bike training and want to get maximum results, you're going to need some accessories. In this article I'll be expanding on this topic and sharing five of the top accessories for enhancing your exercise bike workout.
1) Body Solid Super Mat RF34B Bike and Step Mat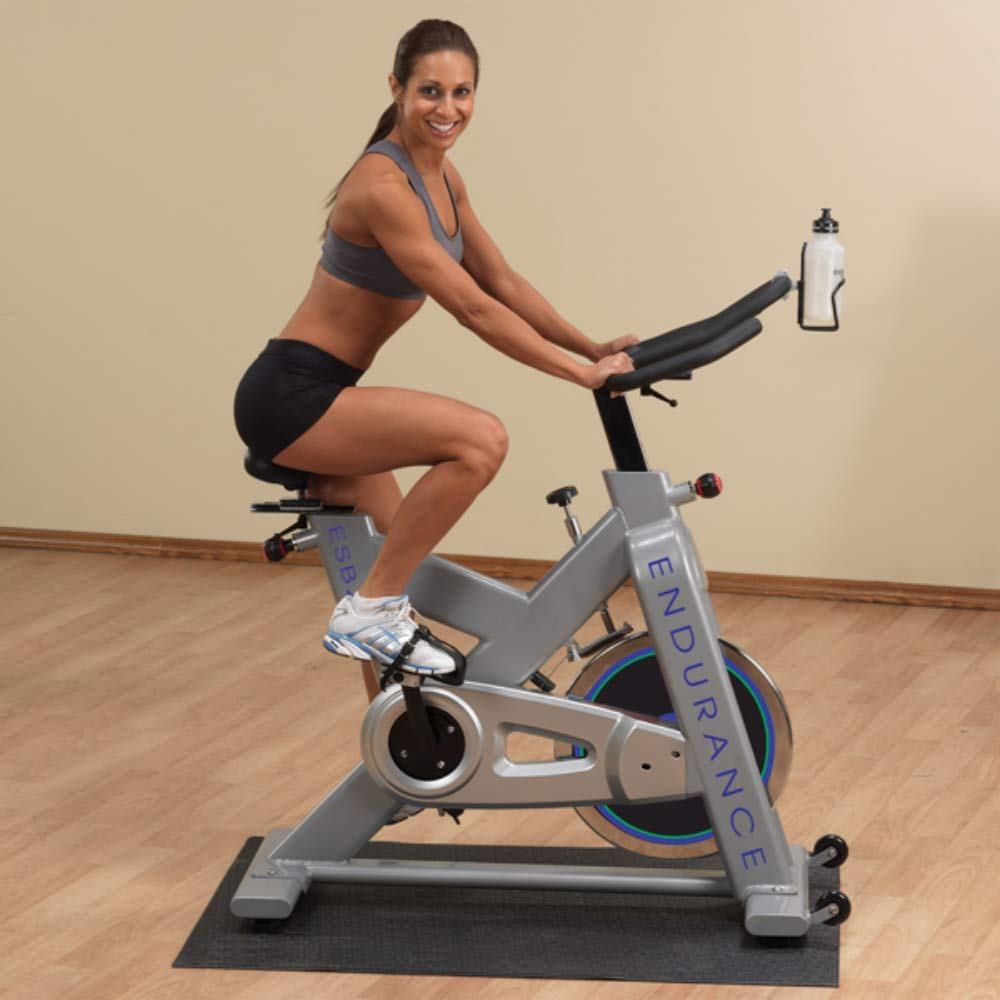 As with any cardio machine, the first accessory you purchase for your exercise bike should be a protective mat. Not only does a protective mat prevent the exercise bike from scratching or denting your floor but it also minimizes vibrations and noise as you cycle.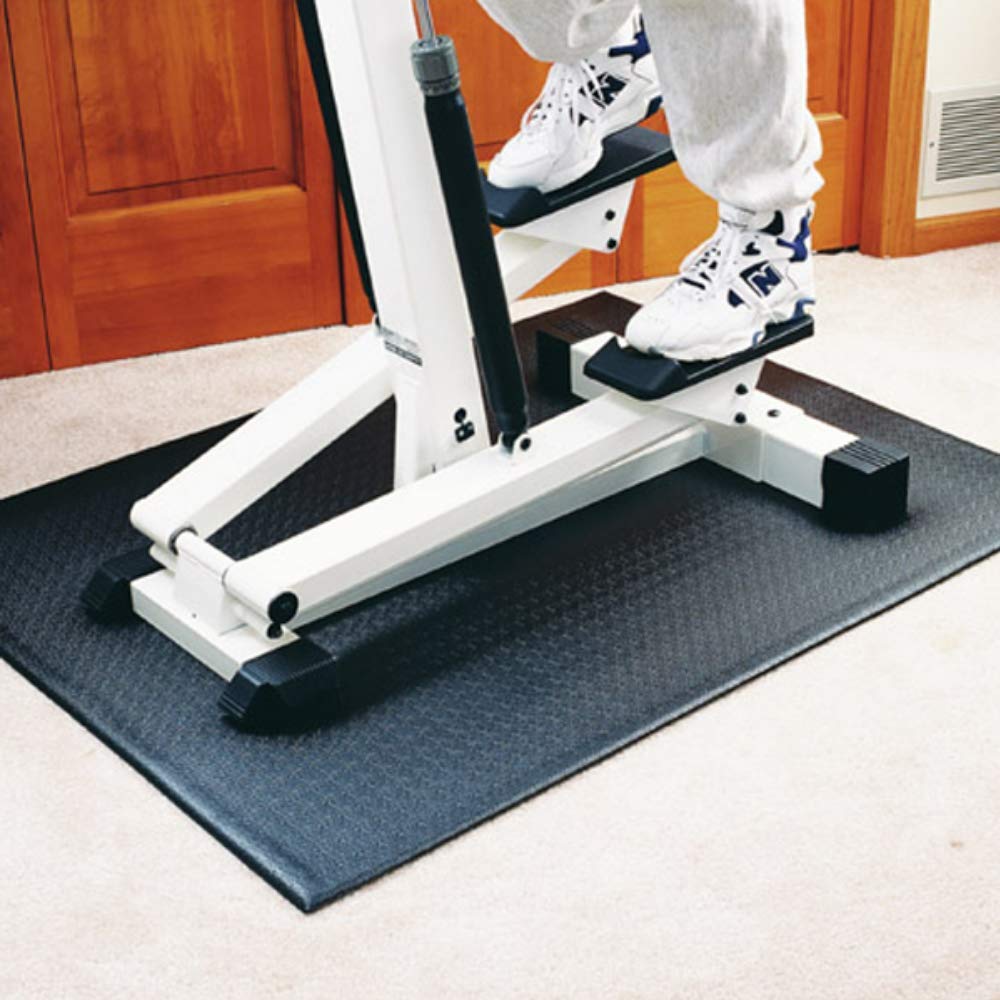 At 36 inches by 0.12 inches by 48 inches, the Body Solid Super Mat RF34B Bike and Step Mat is the perfect size for almost any exercise bike and at around $20 per mat, it's hardly going to break the bank. It's also covered by a full 1 year warranty for added peace of mind.
2) UA Men's Tactical HeatGear Compression
When you're cycling for an extended period of time, wearing the right workout gear is essential. If you wear something that lacks flexibility or doesn't offer much ventilation, it's going to make you uncomfortable as you cycle and have a negative effect on your workout.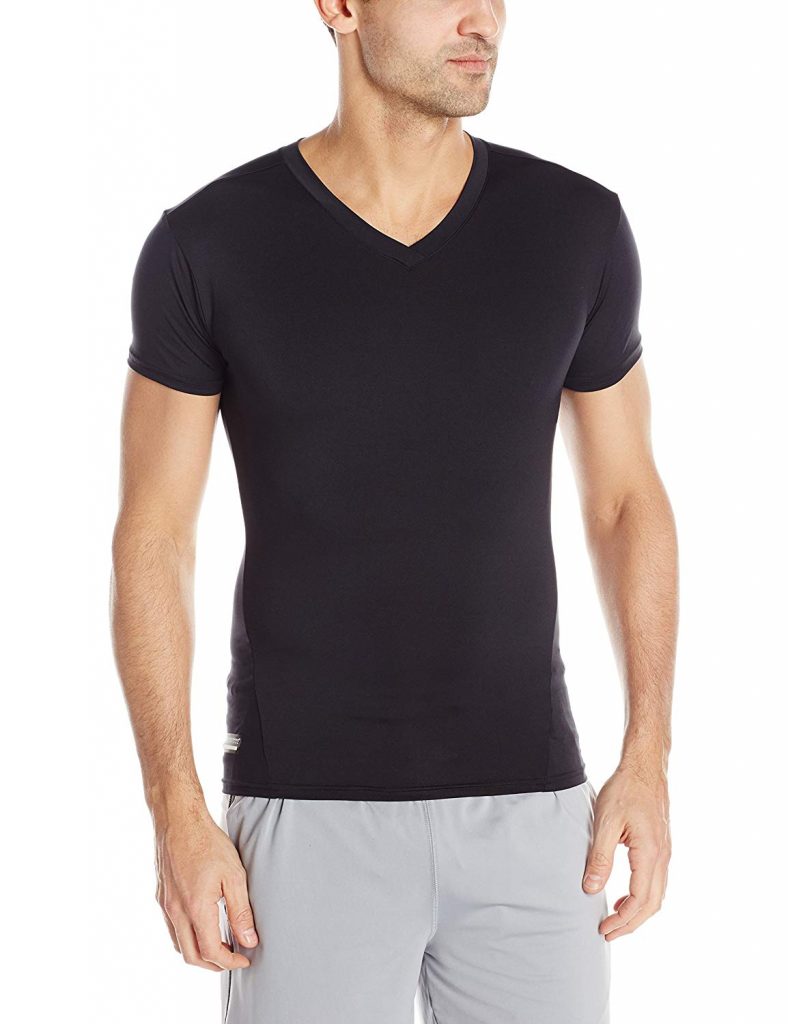 If you don't already own an effective workout top, the UA Men's Tactical HeatGear Compression is a brilliant purchase. It's constructed from cool, comfortable, lightweight material and keeps you dry and well ventilated, even during the most intensive exercise bike workouts. It also features anti-odor technology which keeps the top smelling fresh, no matter how hard you sweat.
3) Pearl iZUMi Men's Quest Cycling Shorts
Once you've got a high quality cycling top sorted, the next thing you need to buy is a good pair of cycling shorts. With the right cycling shorts, your legs will stay as comfortable, dry and well ventilated as your upper body and you'll also be able to minimize chafing when you use the exercise bike.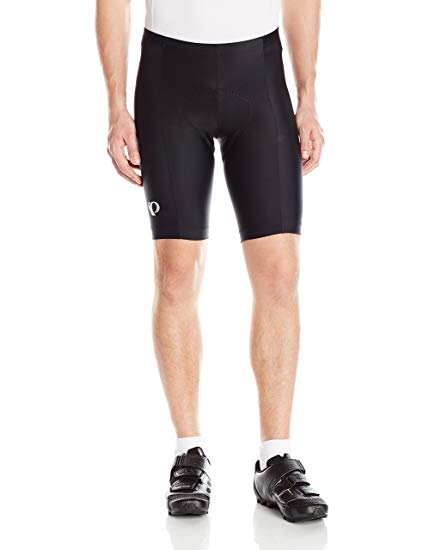 There are plenty of effective cycling shorts on the market but if you're struggling to find a pair, the Pearl iZUMi Men's Quest Cycling Shorts are a great choice. They feature a 6 panel anatomic design that prevents chafing, silicone leg grippers that keep the shorts in place as you cycle and special moisture wicking fabric that keeps you cool and dry when you start to sweat.
4) Nalgene Tritan Wide Mouth BPA-Free Water Bottle
Staying hydrated is essential during any cardio based workout. Failing to take on enough water when you exercise can lead to dehydration which then has a negative effect on your workout performance.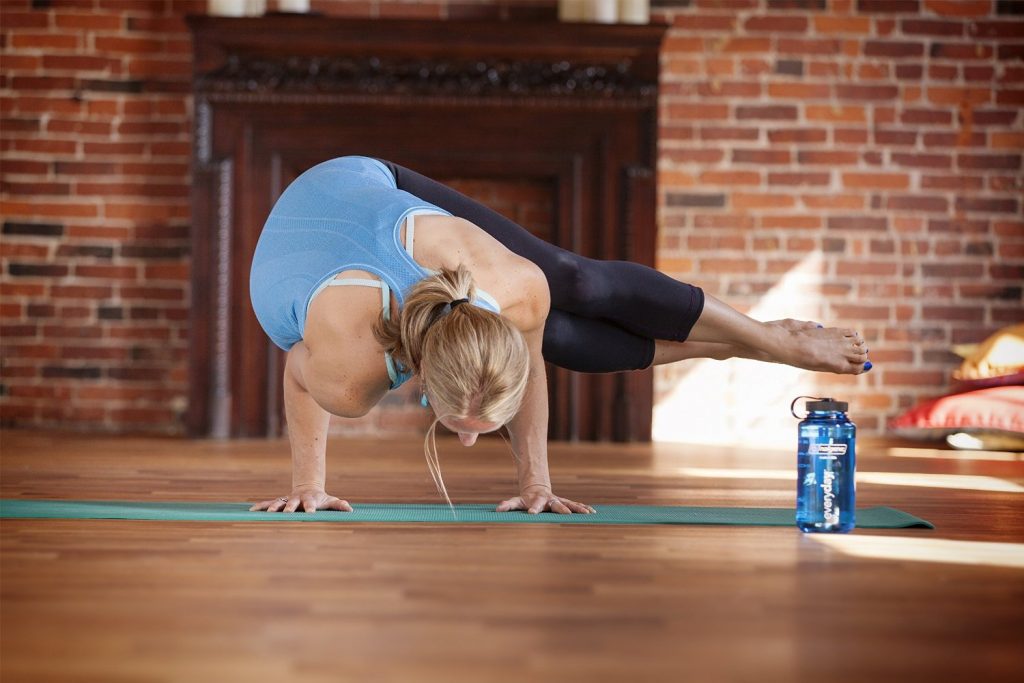 The good news is that with the Nalgene Tritan Wide Mouth BPA-Free Water Bottle you can easily stay hydrated and also avoid the harmful chemicals (such as BPA) that are present in many disposable water bottles. It features a wide mouth for easy cleaning and is also constructed from impact resistant plastic, so if you accidently drop it while you're cycling, it won't break. In addition to this, it comes in a choice of 30 different colors and four different sizes ranging from 16 ounces to 1 quart.
5) Polar FT7 Heart Rate Monitor
Keeping track of your heart rate and the calories you've burned is an important part of measuring your workout progress. While many exercise bikes do come with a calorie calculator and some of the more expensive models even come with a heart rate monitor, in a lot of cases the accuracy of these built in monitors is questionable.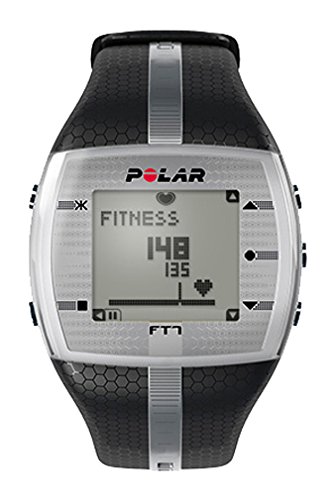 With the Polar FT7 Heart Rate Monitor, you can easily and accurately keep track of these two vital statistics by simply looking at your wrist. The watch also logs training files after each session which display your workout duration, calories burned, average heart rate, maximum heart rate and time spent in the target heart rate range. As an added bonus, it's also covered by a full 2 year manufacturer's warranty.
Summary
I hope these accessories help you get more from your exercise bike workouts. With the clothing you'll be able to stay cool and well ventilated while the water bottle will keep you hydrated and the heart rate monitor will allow you to keep an eye on all your vital statistics. So if you haven't done so already, get online, get these accessories purchased and start cycling your way to optimal health.
Exercise Bike Accessories Products