Stamina Body Trac Glider 1060 Rowing Machine vs Stamina 1205 Precision Rower
How would you like your workout to rival a calming boat row on the water? Well it can, thanks to such equipment as the Stamina Body Trac Glider Rowing Machine and the Stamina Precision Rower. Made by the same company, you can expect a lot of the same perks across the two machines, including an all-steel construction, multifunction monitor and comfortable, padded seating
Stamina Body Trac Glider 1060 Rowing Machine Specifications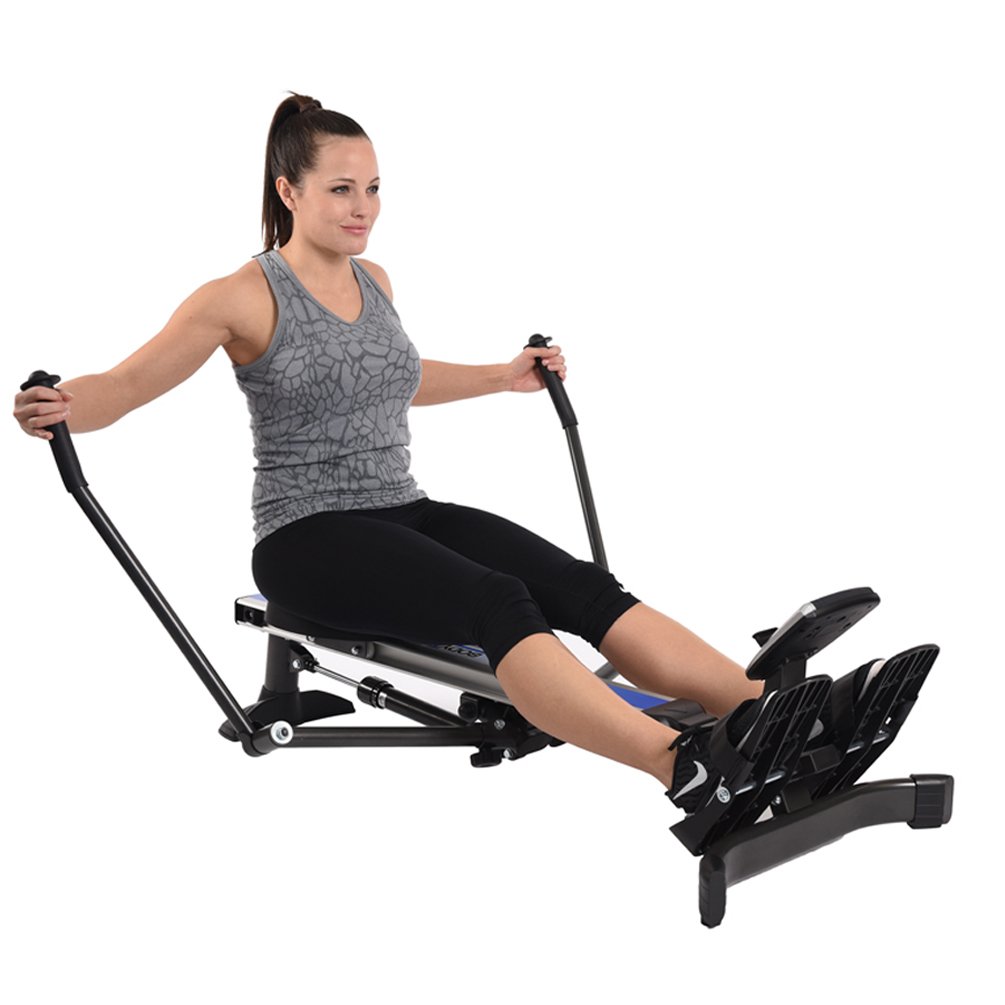 Average Price: $127.00
Product Dimensions: 23.5 x 46 inches; 35 pounds
Warranty: 1-year on frame, 90-day on part
Stamina 1205 Precision Rower Specifications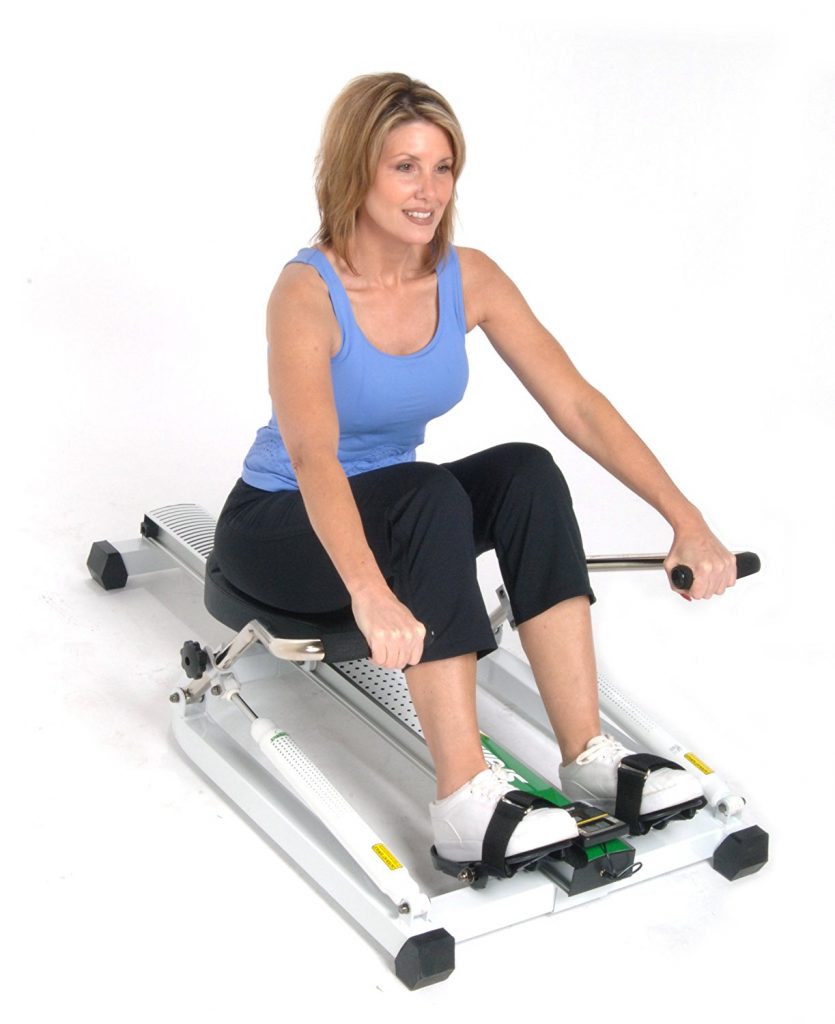 Average Price: $179.00
Product Dimensions: 32.5 x 27.75 x 48 inches; 47 pounds
Warranty: Five-year on frame, 90-day on parts
Stamina Body Trac Glider and Stamina Precision Rower Features: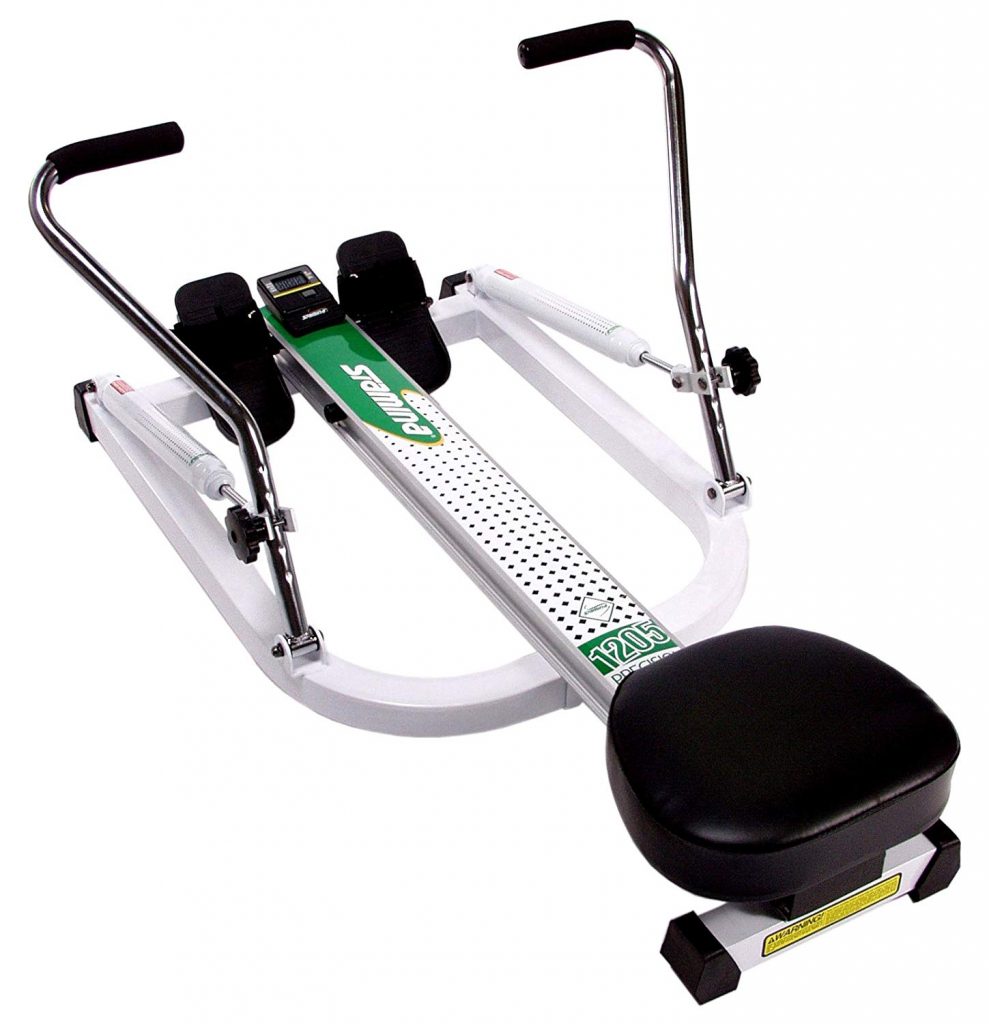 Size and Portability
When it comes to size and portability, the Body Trac Glider has the edge. This machine has a small footprint of 23.5 x 46 inches and can be folded for storage when not in use. Even though the rower is half the size of a conventional rower, don't expect the machine to have any less power. It still boasts an all-steel frame, aluminum center beam and comfortable padded seating. If you want a rower that you can take with you to the gym or move around the home, this model is an excellent choice.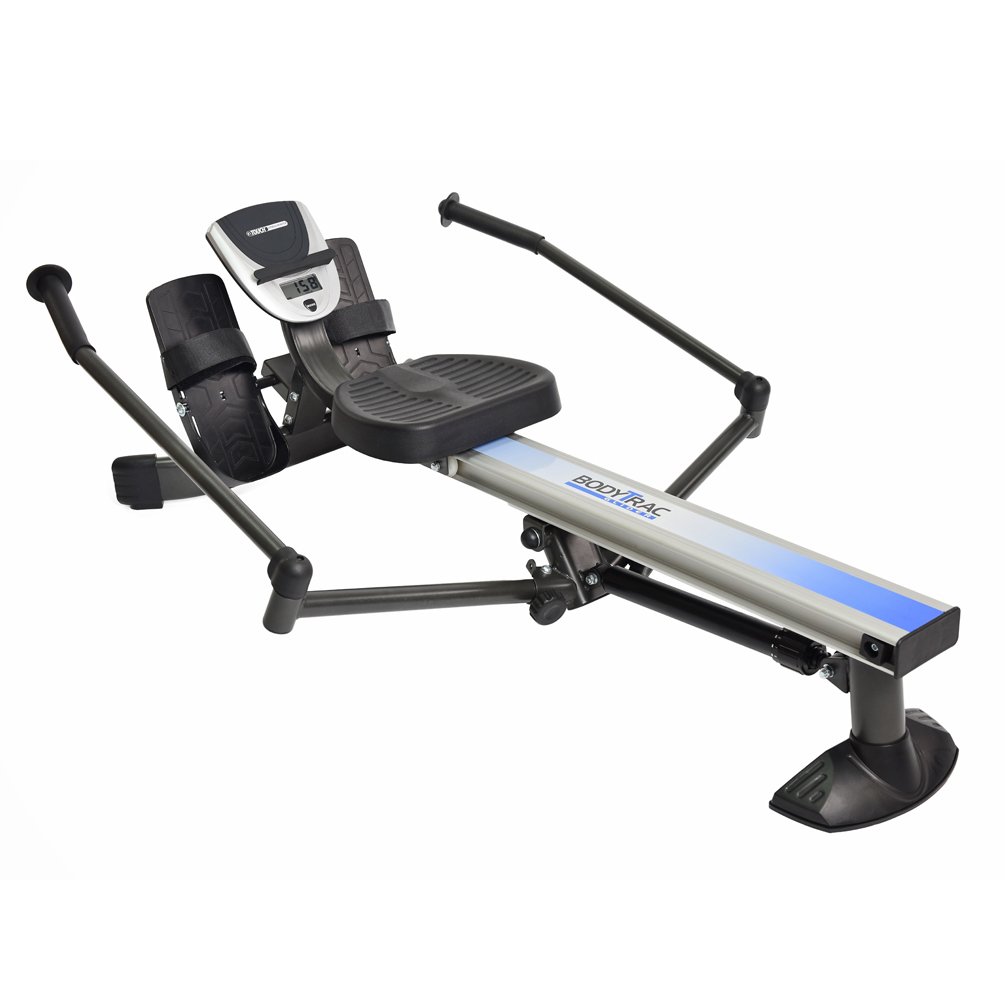 The Precision Rower is larger, so you won't find as much freedom in moving the machine, and it cannot be folded up when not in use. Nevertheless, if you're not planning on using these features, the Precision Rower is a great option and has an especially sturdy frame. As far as rowers are concerned, however, this model is still rather small, with a footprint of only 32.5 x 48 inches.
Comfort and Ergonomics
Both models have exceptional comfort that makes rowing exercises effortless. The Body Trac Glider has a ball-bearing roller system and adjustable cylinder resistance that rivals the feeling of rowing on water. The padded seat comes molded, making it easy to find your comfort spot, and there are other ergonomic highlights, such as a manual resistance control knob and gas shock resistance. Best of all, rowing is regarded as one of the most comprehensive full-body exercises, so you'll be working your entire body without placing strain on the knees and joints.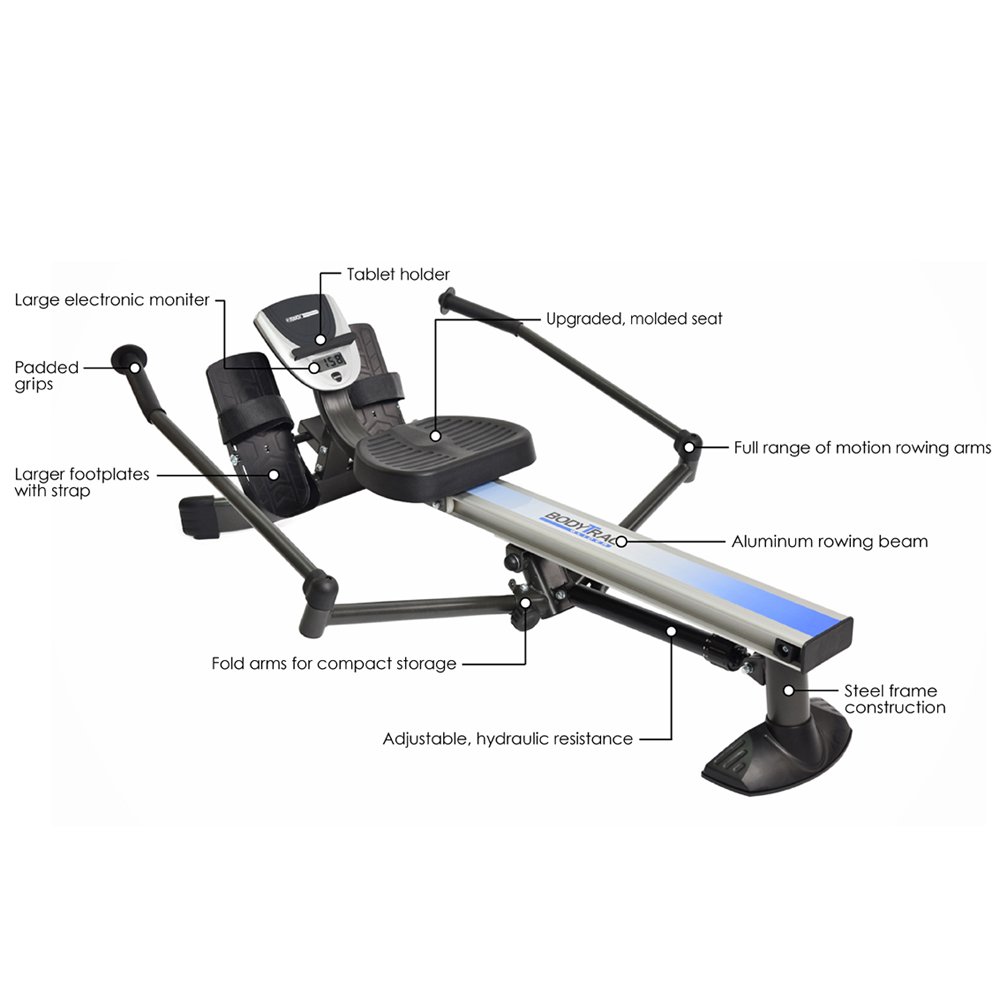 When it comes to comfort, the Precision Rower shares the same features: a padded, molded seat, ball-bearing rolling system and hydraulic cylinders. There are a few more design features, however, so you'll find the ergonomics on this machine to be especially brilliant. For example, pivoting footplates and foam grips give extra comfort while rowing. And because this model is larger, you may find the overall design to be more practical.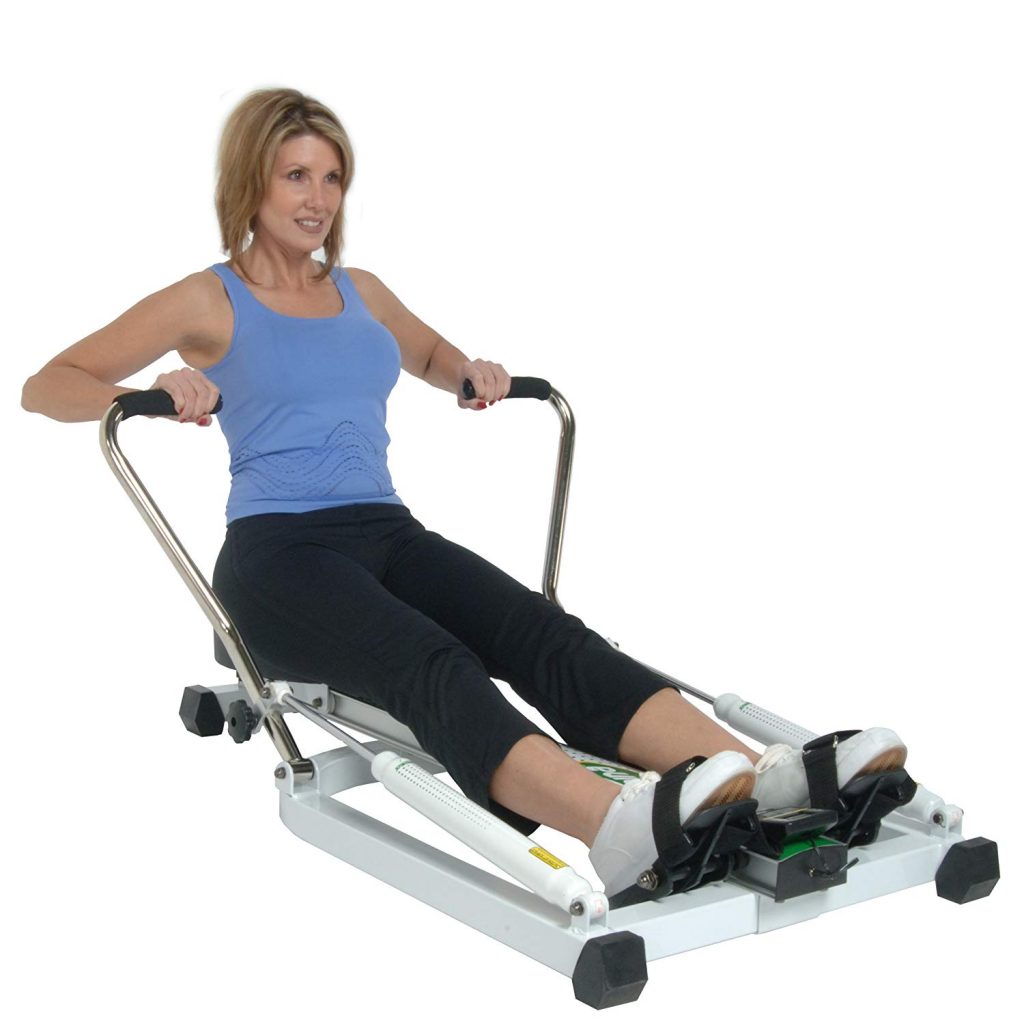 Multifunction Monitor
Both the Stamina Body Trac Glider and Precision Rower include a monitor that is designed to track time, stroke count, distance, speed and calories burned. The monitor is an excellent way to keep you motivated and track your workout progress. If you don't want to set the monitor on one facet of your workout, there is also a handy scan button that toggles through each category. Because both rowers are manufactured by the same company, you can expect the monitors to be the same. And, they turn on and off automatically so that you don't have to worry about wasting power. What you won't find with the multifunction monitor is games or preset workout programs; instead, the monitor is very basic.
Durability
Stamina is a name synonymous with quality exercise equipment, so you can expect to find the same durability in these two rowing machines. Both are made from an all-steel frame and carry warranties on the frame itself. The center beam is made from aluminum, and there are other details such as large footplates, molded seating and padded handles. The frame, aluminum beam and ball-bearing rolling systems are of the highest quality, which is why both Stamina models have received such high praise. The only durability issues lie with the padded seats, which aren't as comfortable as the manufacturer promises, and the foam on the handlebars that eventually wears down.
How Does the Stamina Body Trac Glider and Stamina Precision Rower Compare?
The biggest difference between the two Stamina rowers is their size and portability. If you're limited on space and want to keep your rower in a closet or garage when it's not in use, the Body Trac Glider is your best bet. With that said, this machine still weighs 35 pounds, so you won't be moving it around as effortlessly as you may think. Nevertheless, it still has a fold-up frame and is much lighter than the Precision Rower.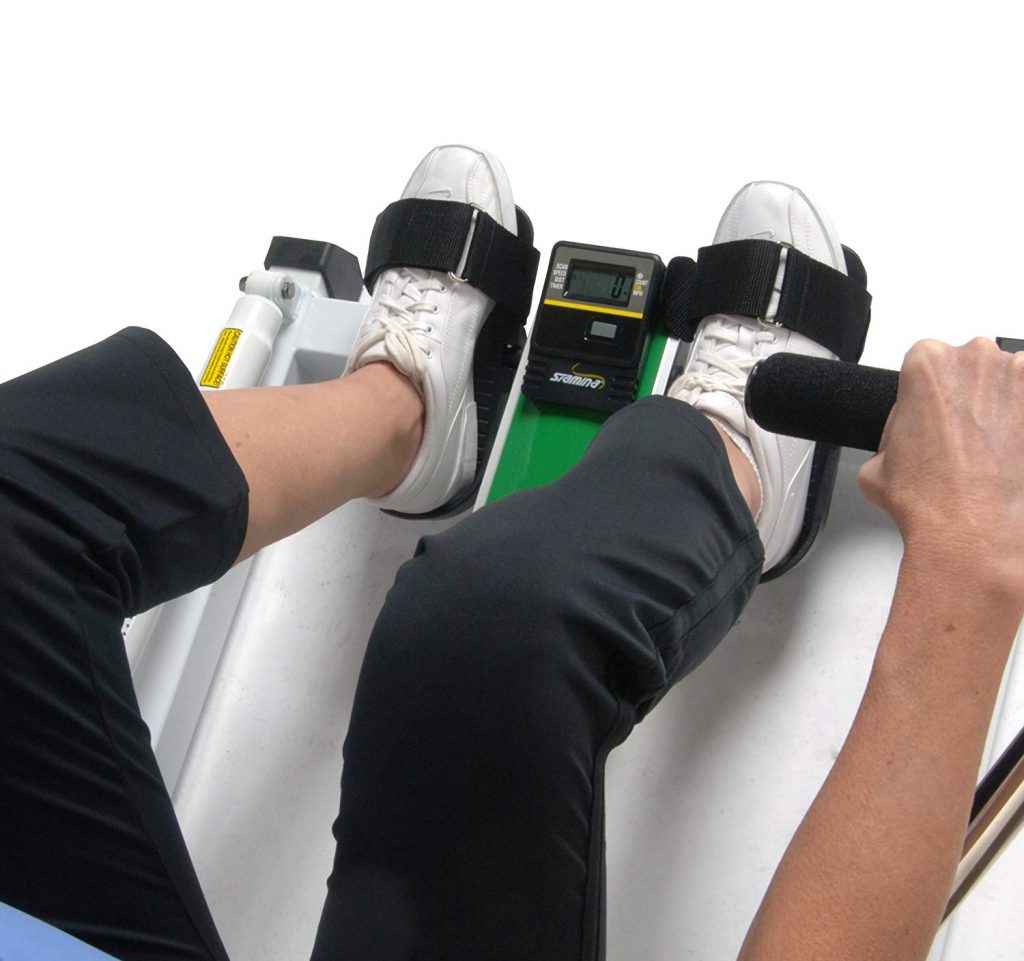 If you plan on leaving the rower out, you may prefer the more generously sized Precision Rower. It's slightly more expensive but has adjustable tension controls, foam-padded grips and pivoted footplates. And, you have a longer warranty on the frame with this model, which is always a bonus. Both have quiet operation and are enjoyable to use, so they won't be a nuisance to anyone else in the home.
Best Rower Products