Marcy ME 709 Recumbent Exercise Bike vs Body Rider Fan Bike
If you want an affordable exercise bike that will leave you with a productive, enjoyable workout, the Marcy ME 709 Recumbent Exercise Bike and the Body Rider Fan Bike are great selections. Don't let the moderate price tag on these bikes fool you. They are packed with practical features, possess sturdy builds and have received excellent customer reviews from users
Marcy ME 709 Recumbent Exercise Bike Specifications:

Average Price: $129.99
Product Dimensions: 55 x 40 x 25 inches; 66 pounds
Weight Capacity: 250 pounds
Warranty: 2-year-limited
Body Rider Fan Bike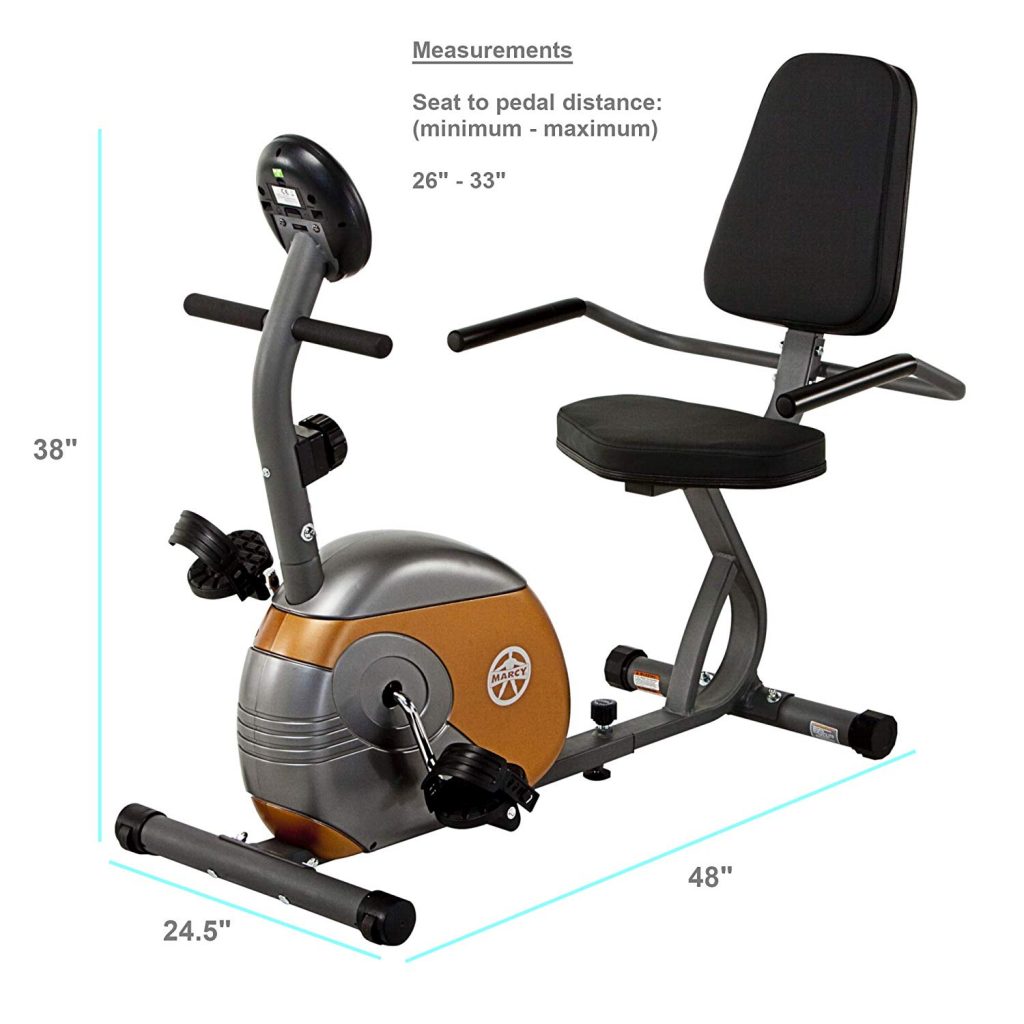 Average Price: $109.99
Product Dimensions: 41.75 x 22 x 46.5 inches; 47.3 pounds
Weight Capacity: 250 pounds
Warranty: 1-year on frame; 90-days on parts
Marcy ME 709 Recumbent Exercise Bike and Body Rider Fan Bike Features:
User-Friendly

Since the Marcy ME 709 Recumbent Exercise Bike isn't packed with high-tech features, it's a very simple machine to understand. There are eight levels of resistance, a tension knob that can be adjusted and a large console that tracks speed, distance, time and calories. When you need to adjust the intensity of the workout, simply turn the knob to match the workout to your fitness level. The seat is adjustable and has smooth magnetic resistance.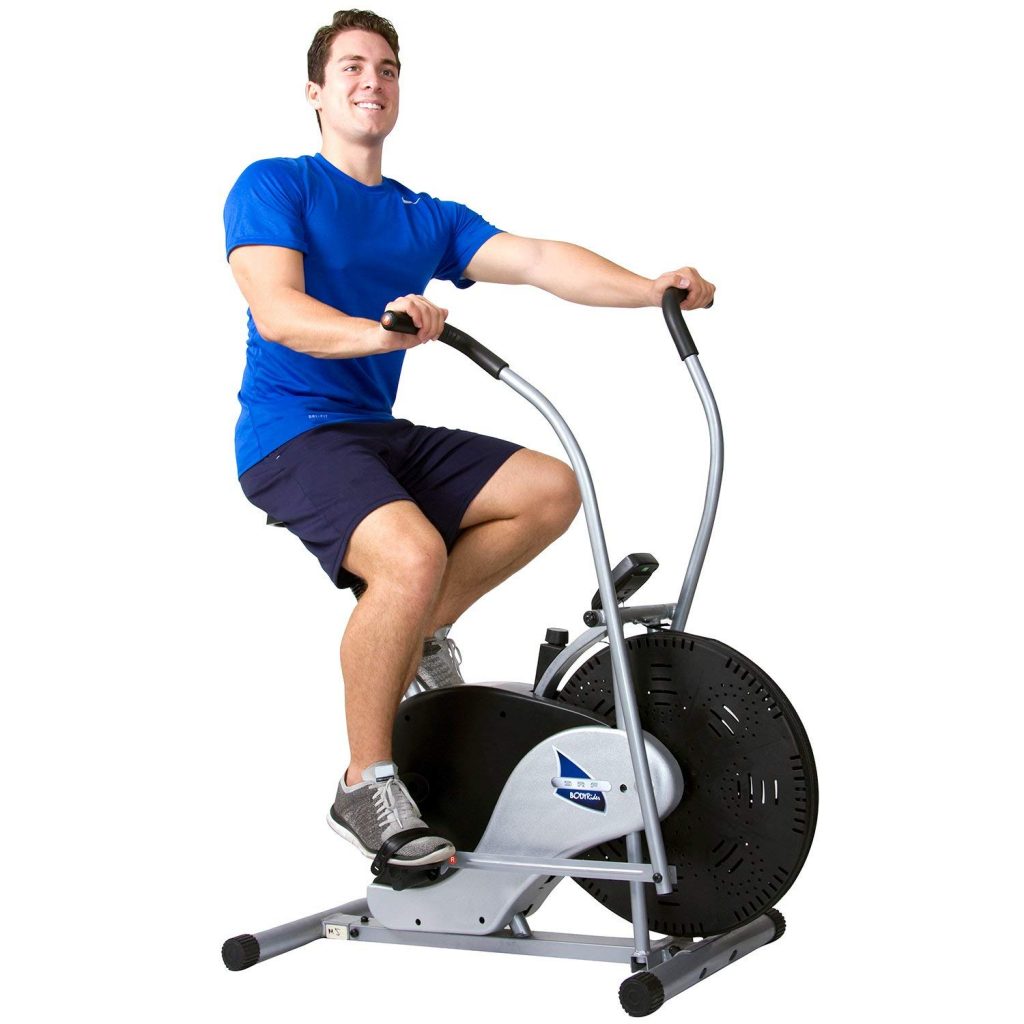 The Body Rider Fan Bike is equally simplistic, perfect for people who want to accomplish their workout and not be sidetracked by complex programs. Like the Marcy Recumbent, the tension of your workouts can be adjusted using the knob, and the digital display tracks time, speed, distance and calories. An added bonus is that the fan wheel provides a light breeze so you stay cool while biking.

Low Noise

Many bikes can be noisy, but the Marcy ME 709 Recumbent Exercise Bike has almost silent operation. Having an exercise bike with low noise is a huge benefit to those living in cramped quarters or those who enjoy watching TV while they work out. Low noise isn't the only factor you'll enjoy if you need to be respectful of others in the home; the bike is lightweight and has built-in transport wheels for portability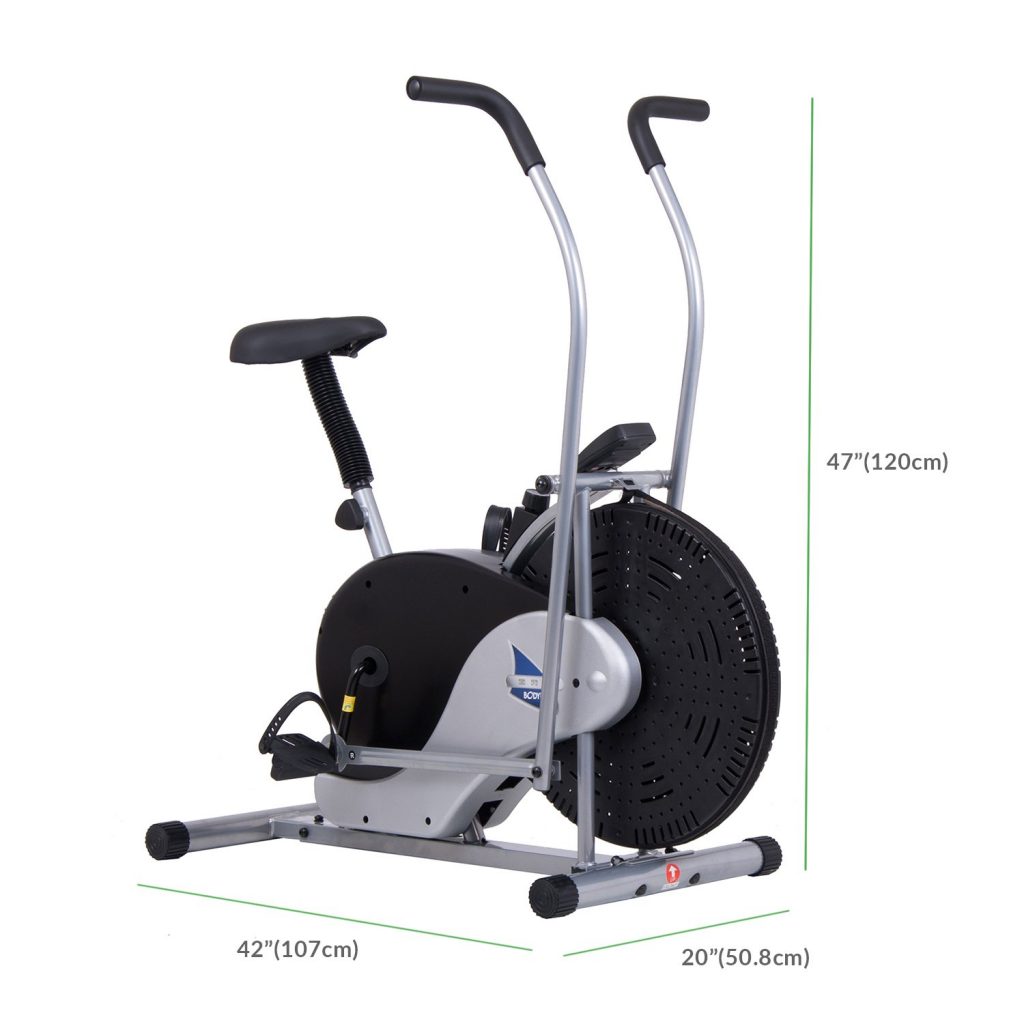 Naturally, the Body Rider Fan Bike isn't going to be as quiet because it has a built-in fan. Also, customer reviews don't rave about the quiet performance of the machine quite like they do the Marcy. Nevertheless, the Body Rider Fan Bike is still exceptionally quiet in terms of exercise bikes, giving you more possibilities over where you can place – and use – the bike.

Affordable

Exercise equipment doesn't come cheap, and if you've been exploring exercise bikes for quite some time, you know exactly what we mean. Fortunately, there are great products on the market that are cost-effective and won't compromise durability and performance. The Marcy ME 709 Recumbent Exercise Bike is one example and remains one of the most popular low-cost machines. Coming in at just over $100, most people find this recumbent bike to be in their price range, costing even less than a membership to the gym. You get practical features too, such as a comfortable padded seat, preset workout programs and all-around good looks.

The Body Rider Fan Bike also has a moderate price point, costing just over $100 as well. What really makes this design shine is its workout arms that give you an upper body workout. It's almost like you're getting two pieces of equipment, making this purchase a real bargain. With a sturdy steel frame and digital display, you're not selling yourself short on performance either. Those that don't need all the bells and whistles with their exercise bikes will surely appreciate what the Body Rider Fan Bike has to offer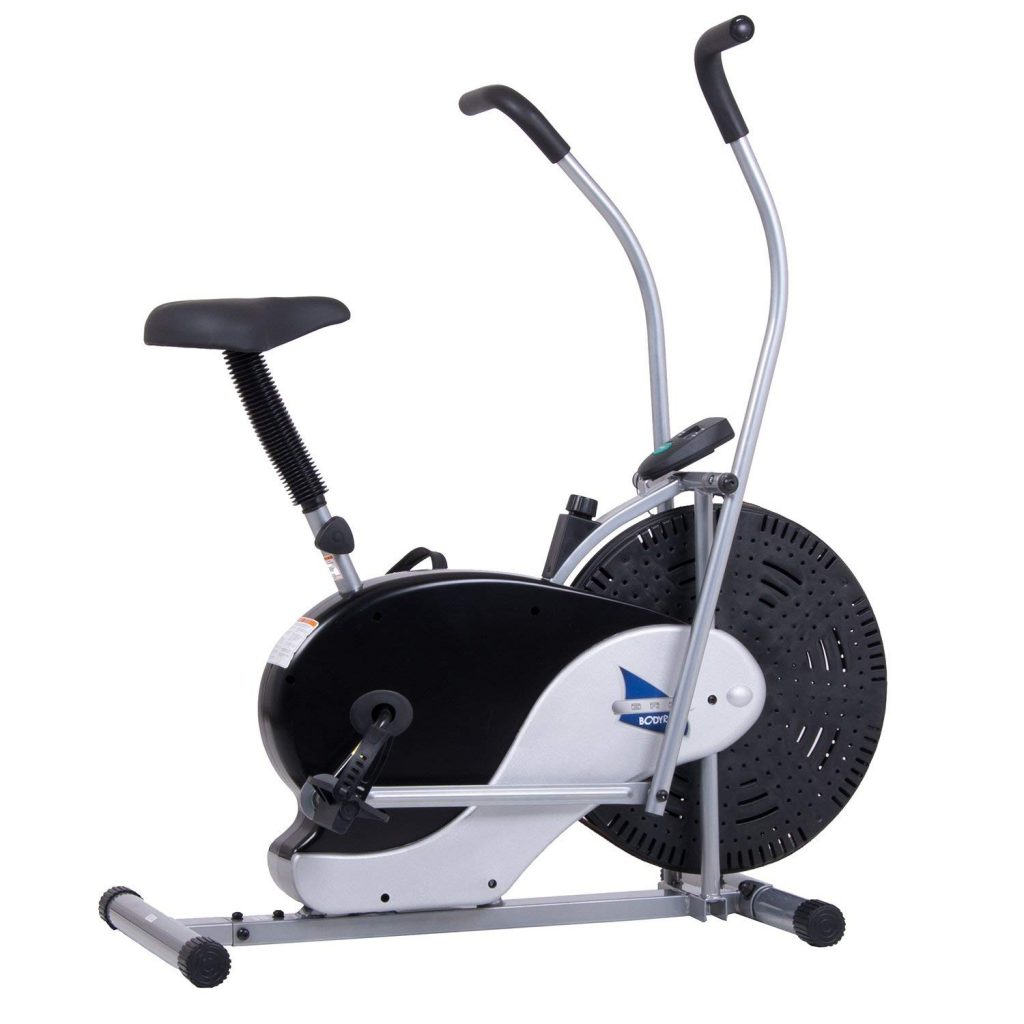 How Does the Marcy ME 709 Recumbent Exercise Bike and Body Rider Fan Bike Compare?
If you're tired of paying a gym membership and are ready for some real equipment of your own, both the Marcy ME 709 Recumbent Exercise Bike and the Body Rider Fan Bike are great places to start. Affordable, sturdy and comfortable, you'll find yourself enjoying your workouts like never before. What you're passing up are fancy LCD screens, colored graphs, integrated heart rate monitors and custom profiles. If you don't mind not having these interactive features, you can expect the same quality and results from these bikes.

The biggest difference among the two is that the Body Rider Fan Bike has exercise arms that enable users to get an upper body workout at the same time. The Marcy Recumbent, on the other hand, has handlebars that sit next to the seat and are designed for comfort and not exercise. The Body Rider also has a cooling fan; although many people agree that the fan does little in terms of actually cooling you off. This model is also smaller in size yet still supports the same weight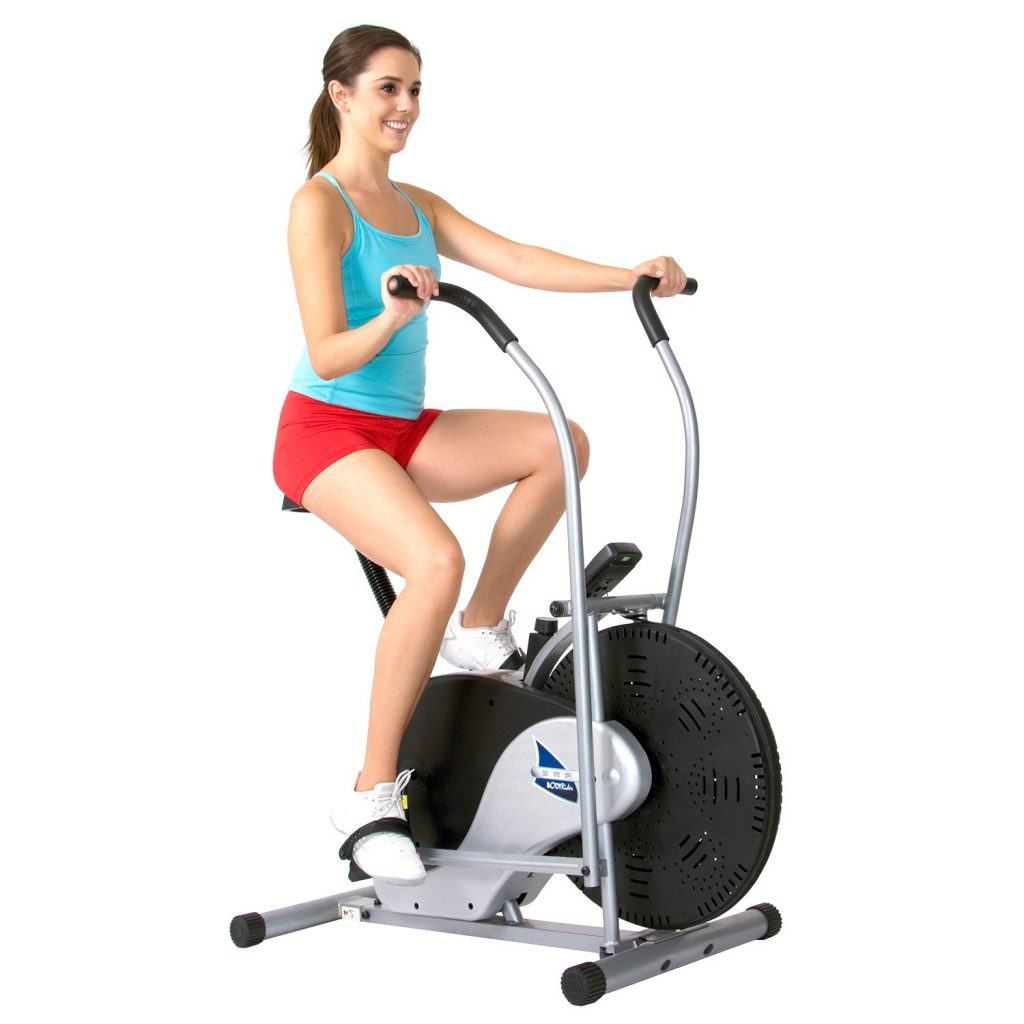 The Marcy ME 709 Recumbent Exercise Bike may not have exercise arms or a cooling fan, but it does have eight preset programs that are nice when you want to keep yourself motivated. The bike also sports good looks and is available in various colors, which some may appreciate considering the bike cannot be folded up. The comfortable seat is also a huge selling point since it won't cut workout times short.
Best Exercise Bike Products