Kindle Fire 7"
The Kindle Fire 7" is one powerful tablet that can meet most of your needs.  The tablet features an IPS display that offers vivid and sharp images and pictures.  It also features a 1.3 GHz processor.   Perhaps the thing that makes this tablet so wonderful is the low price tag.  The price of this tablet is under $50 which is considerably lower than most others that are on the market today.  With so much power and the ability to play so many games, this is one of the best things that you can choose.  It features 8 or 16 GB of internal memory and you can use an SD card to expand the memory to 128 GB.  Plus, it can be used for up to 7 hours on a single charge.
Product Features:
Battery lasts up to 7 hours
Under $50
ISP Display
8GB or 16GB of Storage
SD Compatible for Additional Storage
New Updated User Friendly Interface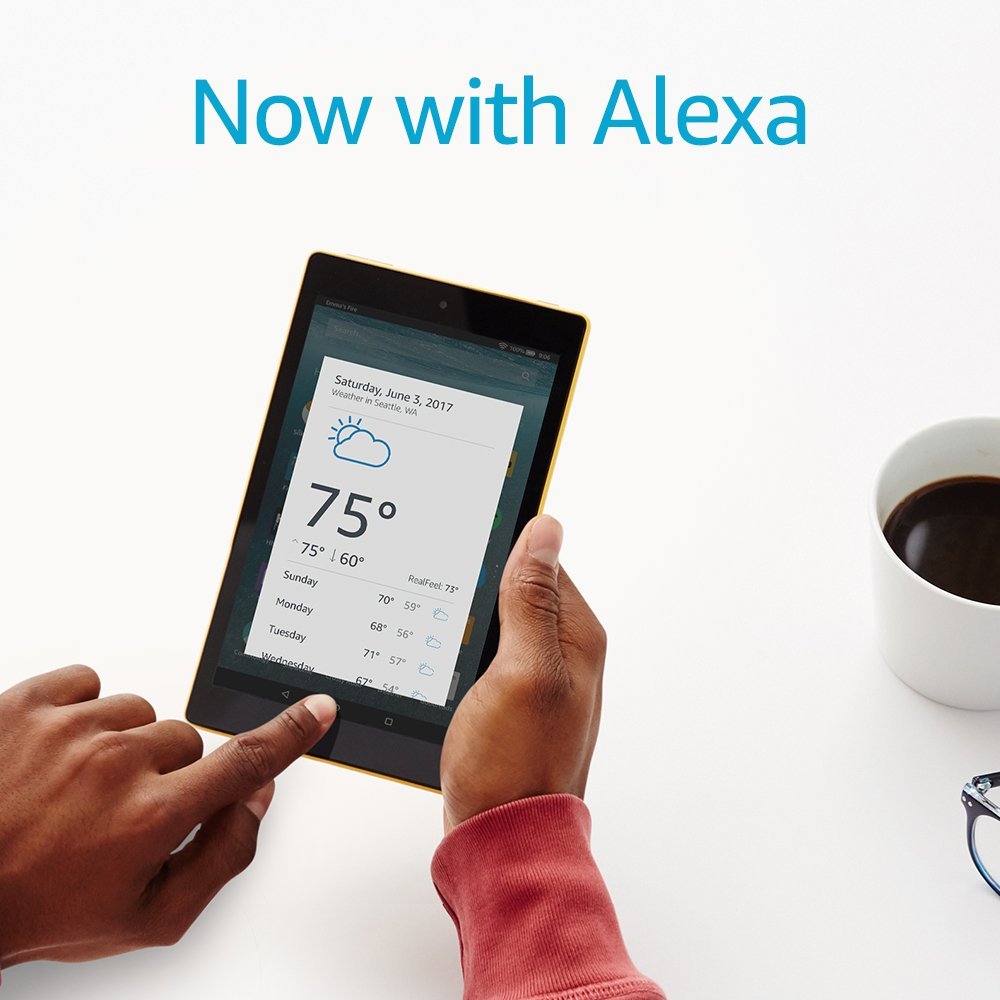 Plus Points:
Made to Last – One thing that is unique about the Kindle Fire 7" is that this tablet has been made to last longer. It has been engineered to be able to last longer.  This tablet has been designed so that it is tougher than other tablets that are on the market.  This means that it is going to be better able to hold up against life and everything that comes your way.
More Storage Space –One of the things that makes this Kindle so awesome is that you do not have to rely solely on internal storage. You are able to get additional memory cards to expand the storage so that you can have enough room for all of the games, books, movies, and features that you would be interested in owning.  This means that there is no more deleting apps before you go on vacation so that you can download a new movie or two.
Decent Battery Life – One of the most annoying things that I have found with smaller tablets is that they just do not seem to have the battery life that you are looking for. The Kindle Fire 7" is a smaller more portable tablet that has a great battery life that you are going to appreciate.  I love that the tablet features a 7 hour battery life which means that you are going to be able to use it throughout the day without worrying that the battery is going to die.
Share Your World – The Kindle Fire 7" is perfect for sharing your world with family and friends. You have the option to use Skype with the front facing camera which makes it a great tool for kids who want to see grandma while they talk.  It also features a rear facing camera that allows you to capture home movies and take pictures to share with family and friends.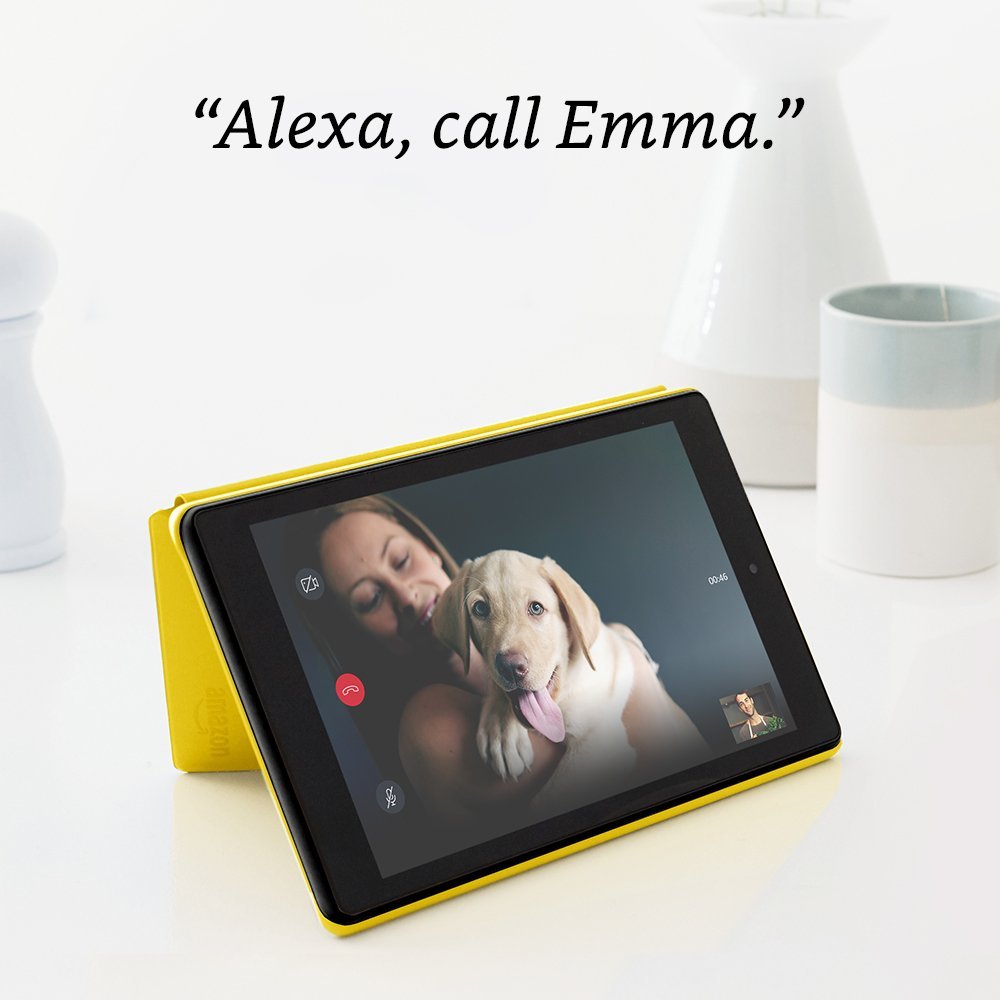 Things to Consider:
Not A Lot of Internal Memory– One of the biggest drawbacks to the Kindle Fire 7" is that it does not have a ton of internal memory. It only has 8GB or 16GB which means that you are not going to be able to keep a lot of movies or even pictures on the tablet if you do not purchase additional memory options.  Now, if you have children then you might know that additional memory is not always available to you.
Camera Quality – While the Kindle Fire 7" has two cameras, they are both lower resolution. This means that you are not going to be able to get the high quality pictures that you might get with other tablets.  This can be disappointing because no matter what great shot you capture, you won't be able to print it or do much with it besides sharing it online.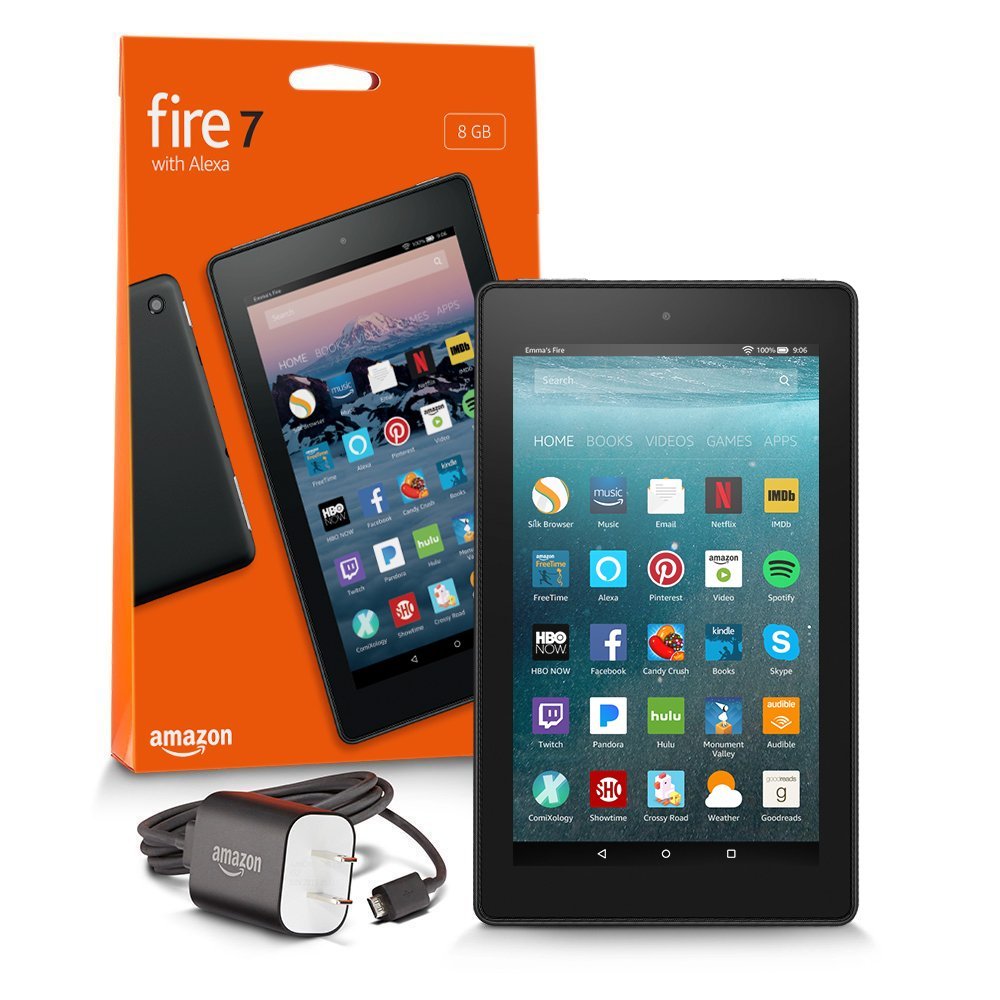 Product Summary:
The Kindle Fire 7" is a great tablet for the price.  At less than $50 it offers a lot of features that higher priced tablets offer.  It also has a lot of additional features that are more specific to the Kindle brand.  These include Amazon Play and other features that allow you to get the movies, music, and games that are currently trending.  You can pretty much find anything that you want to watch with these.  Overall the Kindle Fire 7" would be great for those who want a basic tablet and perfect for kids or those who do not have a lot of extra income. Click Here To Buy This  Kindle!
Recommended Products For Kindles