Most people think jumping rope something kids do for fun, but it's actually a regular part of exercise routine for most professional athletes and fitness enthusiast. The reason? Jumping rope burns calories like you wouldn't believe, helps improve agility and tones muscles.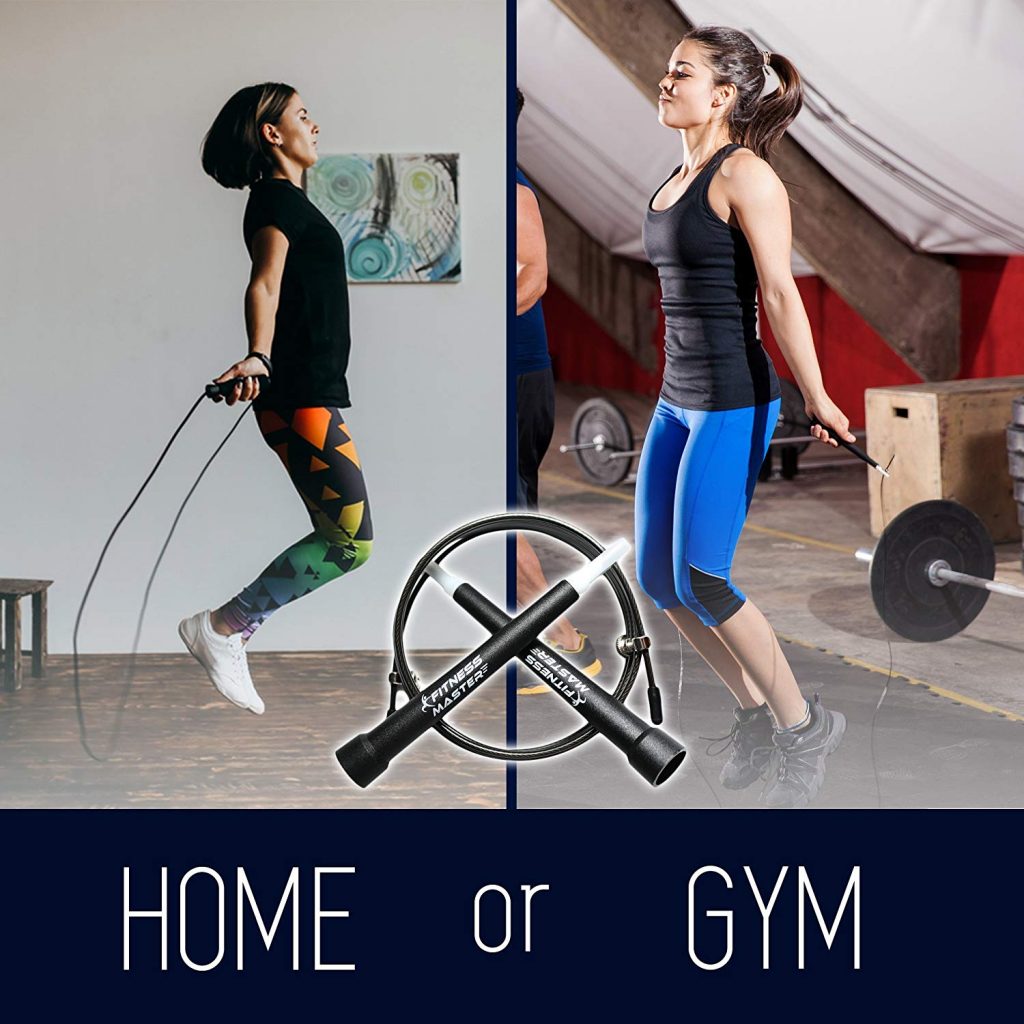 But the jump rope fitness professional use is not your average plastic one. Jump ropes that will help you lose weight and sculpt your body are professional-grade speed jump ropes, such as Fitness Dynamo Jump Rope. If you're using a regular plastic jump rope, not only you won't get the same results, you'll get frustrated with the inadequacy of common jump ropes.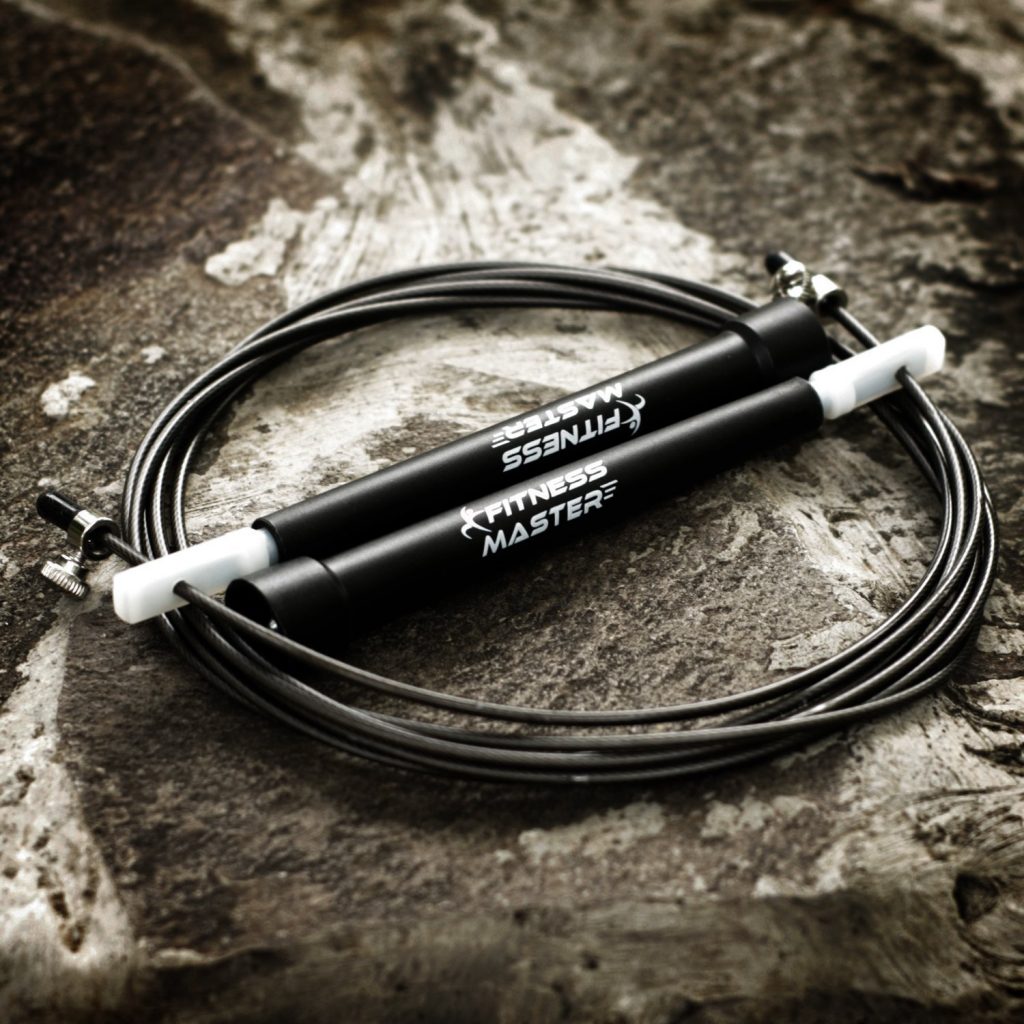 Fitness Dynamo Jump Rope is fully adjustable, lightweight and specifically designed for use in fitness. The slim swivel handles are convenient to use and fit perfectly in your palm. They're made from durable plastic, but they're not covered, so if you have sweaty hands, slipping is a viable possibility. A better choice would be if the Fitness Dynamo Jump Rope had handles with memory foam or rubberized coating, but if you're worried the handles will be slipping out during your workouts, just wipe your hands before you start jumping rope.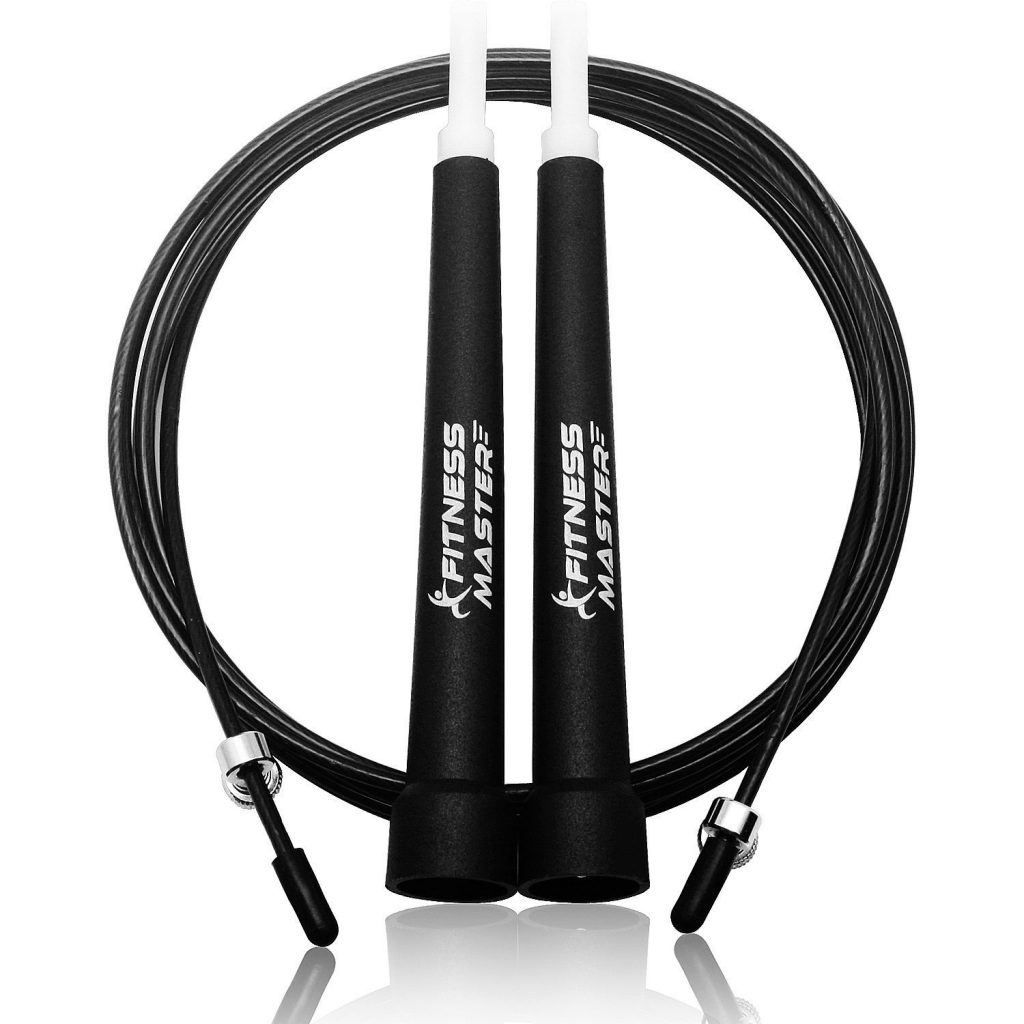 The cord itself is thermoplastic polyurethane covered wire, which not only makes it more durable and damage-resistant, it will amp up the speed. This is really important if you want a fully-functional speed jump rope for weight loss since the plastic ones don't have the possibility to achieve great speed, and therefore, give you an intense calorie-burning workout. The wire cord is also frustration-free since it can't tangle up or lose form, which is quite common with low-quality jump ropes.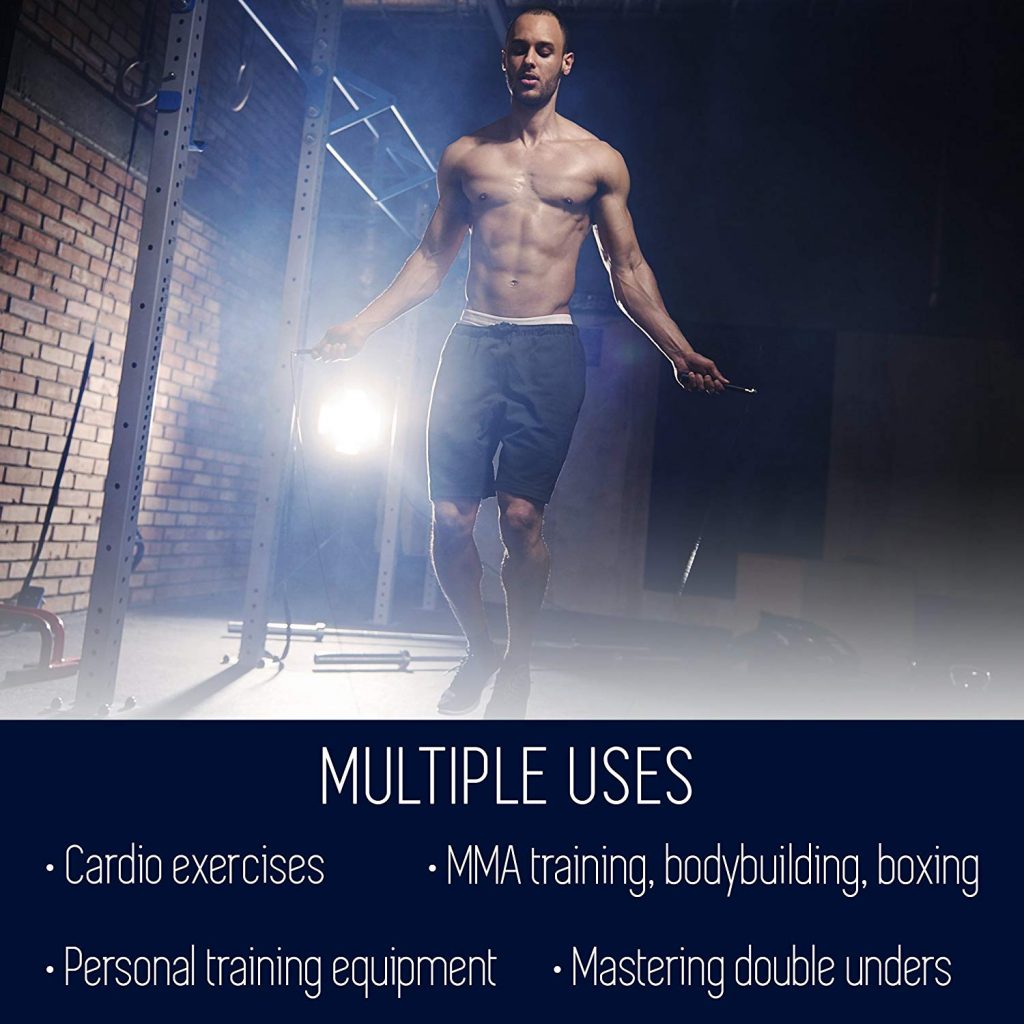 If you're worried that the 9-foot long cord won't be a good fit for your height, Fitness Dynamo Jump Rope has got you covered. The cord on this jump rope is fully adjustable and can accommodate any height, and the trimming is pretty simple. The ends of the rope are tightened to the handle by a pair of screws, so, to adjust the length, untighten the screws, cut the cord to the length that fits you perfectly, and then screw them back on. The whole process will take a minute of your time, and you'll get an extra set of screws just in case, as well as plastic caps to hide the trimmed ends.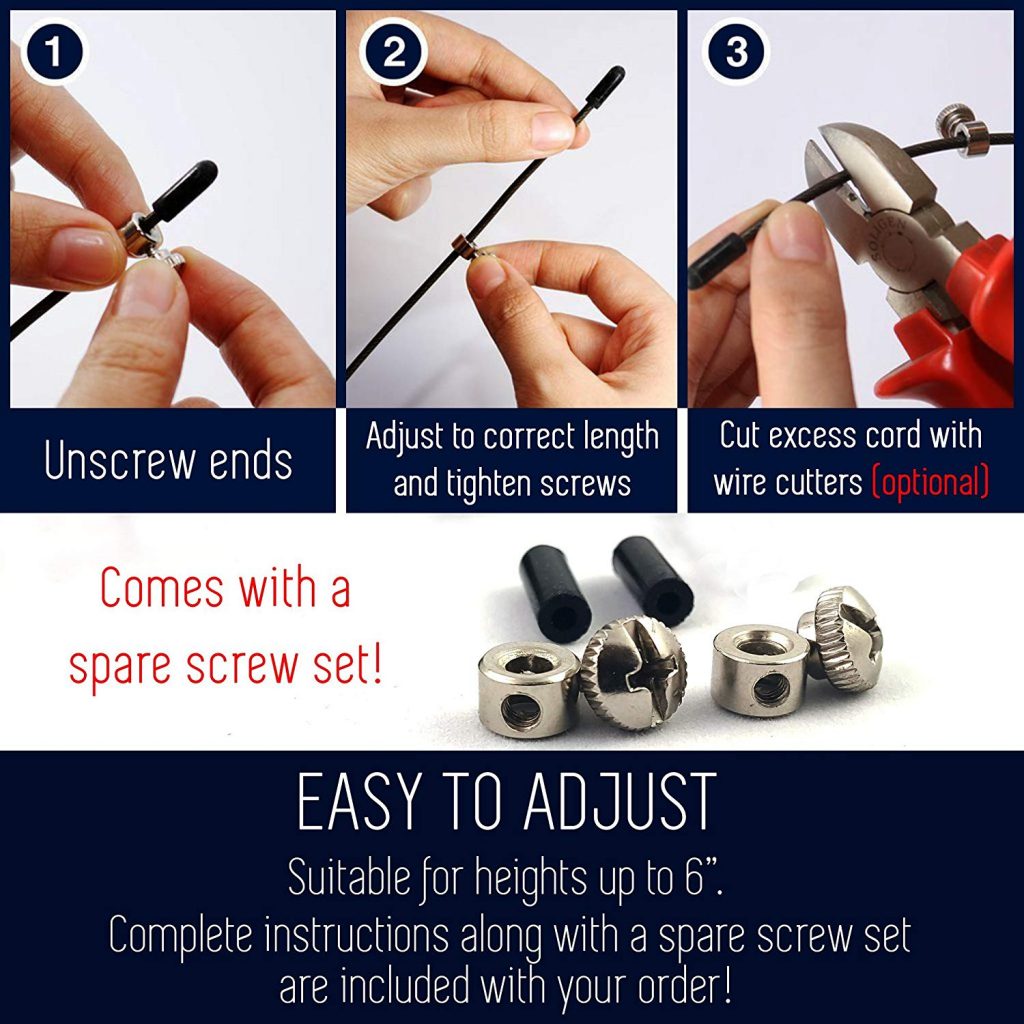 To maximize the results you'll get from jumping rope, Fitness Dynamo Jump Rope is 90-degree handles, which is optimal for fast and smooth spinning. The faster you spin the rope, the more intense the workout is. However, for more experienced fitness enthusiasts and people looking for even more demanding exercises, Fitness Dynamo Jump Rope might be too lightweight. It's more suitable for fitness beginners and medium level experience, and although you'll definitely sweat it out, if you're on a more advanced level, Fitness Dynamo Jump Rope won't be challenging enough.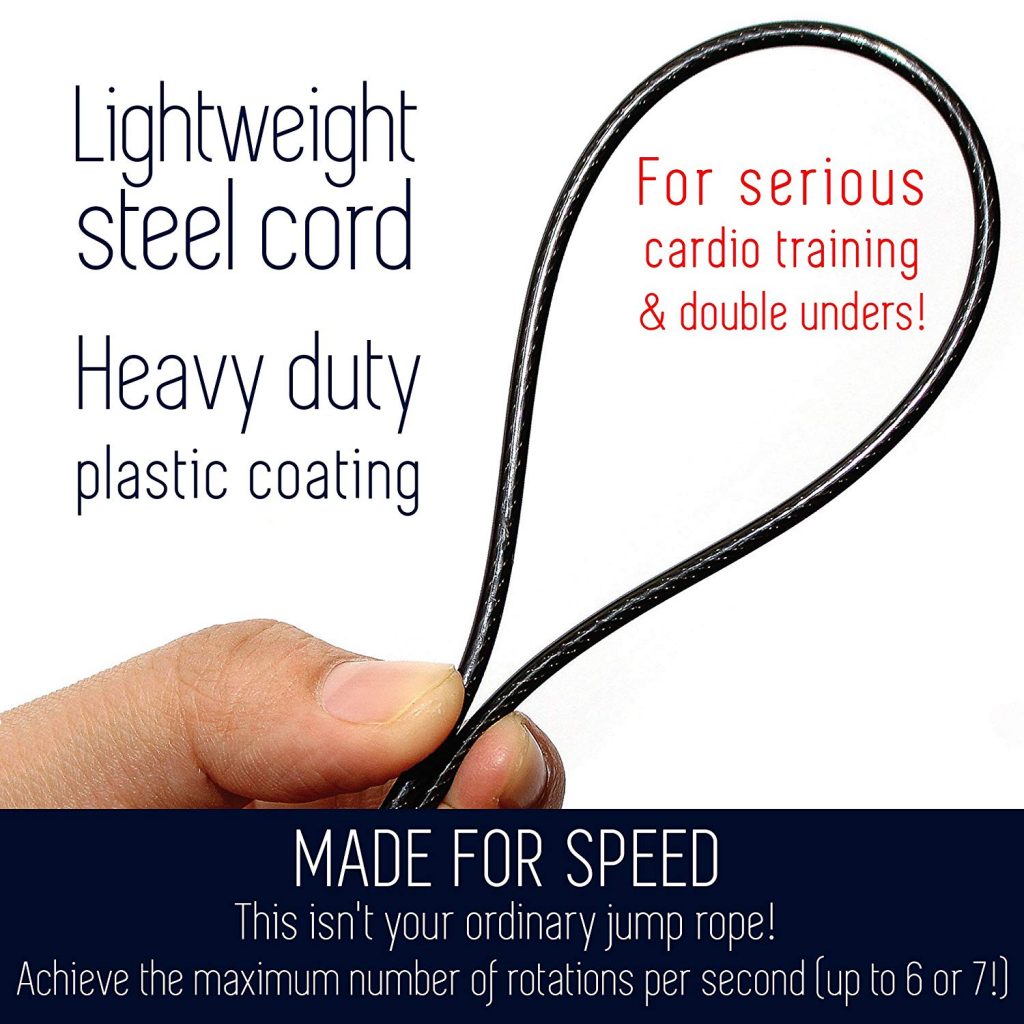 Fitness Dynamo Jump Rope is a perfect substitute for running and jogging, as well as any type of cardio workouts. Jumping rope will warm you up in no time and get your heart beat up, but it won't replace a full workout. Although it will activate groups of muscles on your upper and lower body simultaneously, in order to maximize the results, you'll need to combine jumping rope with additional workouts and a healthy diet.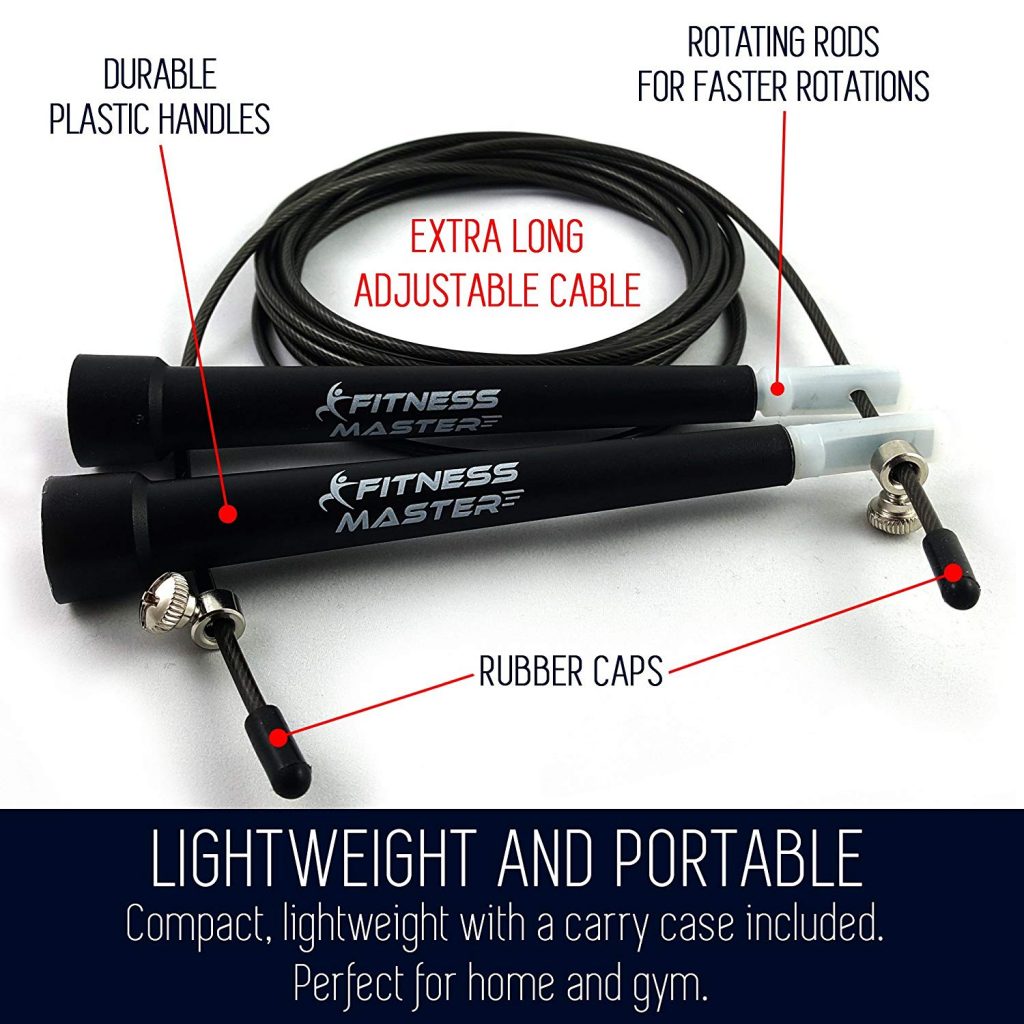 The Fitness Dynamo Jump Rope is perfect to take with yourself wherever you go- from gyms to vacations, and it comes with a handy bag to store it in for travels. This way, you'll always have a way to get your cardio workout, no matter the circumstances. Have in mind that Fitness Dynamo Jump Rope has a cord covered with plastic, so be careful not to damage it if you're jumping rope outdoors. You'll also get a great booklet with Fitness Dynamo Jump Rope that explains some jump rope techniques and is quite helpful for beginners.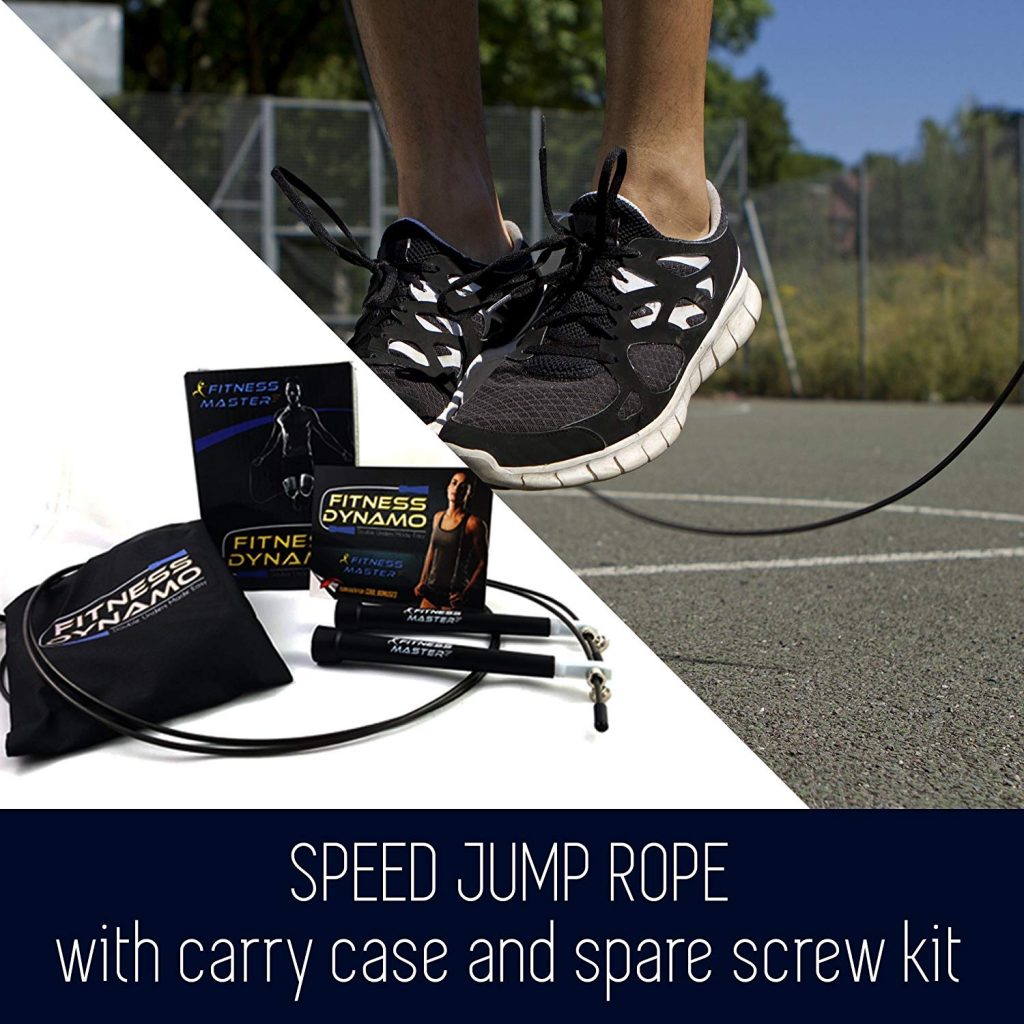 Considering that there are many speed jump ropes on the market, it's hard to find the one that will work best for you. If you're not sure jumping rope will be an interesting way of exercising at the first place, try out Fitness Dynamo Jump Rope. It's lightweight, reliable and beginners-friendly- it will be easy to love jumping rope when you're using Fitness Dynamo.
Best Jump Ropes For Fitness