Concept2 Model E Indoor Rowing Machine vs WaterRower Natural Rowing Machine in Ash Wood with S4 Monitor
For a total body workout that's comfortable and fun, a rowing machine is a wonderful concept. This unrivaled workout is like no other as it will work your body in ways you never thought possible. The Concept2 Model E and the WaterRower Natural are two machines that will exceed your expectations, achieve your workout goals and make exercising fun and refreshing.
Concept2 Model E Indoor Rowing Machine Specifications: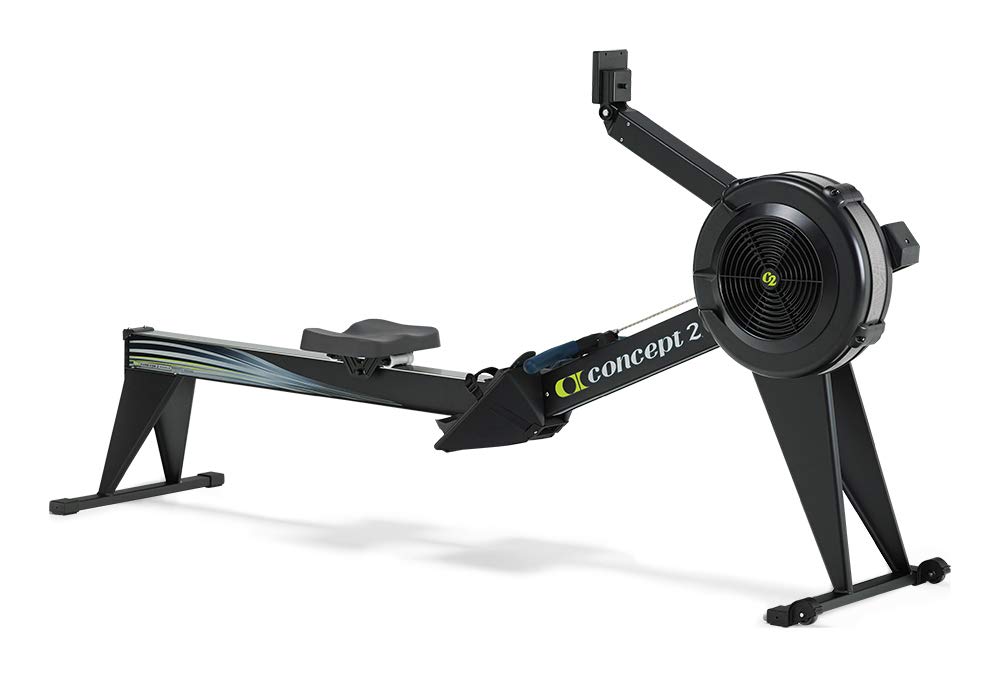 Average Price: $1260.00
Product Dimensions: 9 x 4 feet; 65 pounds
Weight Limit: 500 pounds
Construction: Powder-coated steel frame
Warranty: Limited 2- and 5-year; 30-day money-back guarantee
WaterRower Natural Rowing Machine in Ash Wood Specifications: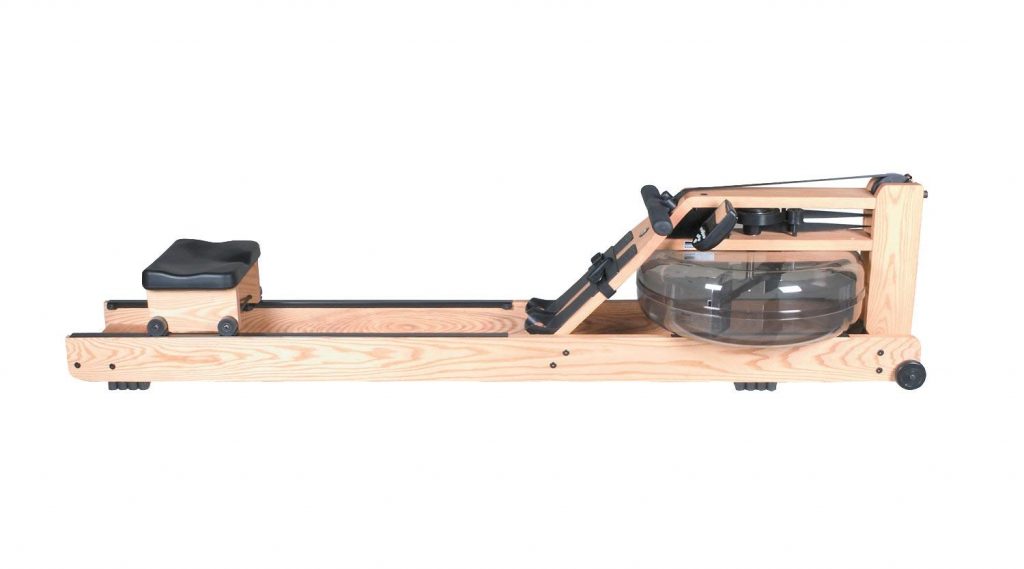 Average Price: $1095.00
Product Dimensions: 84 x 21 x 22 inches; 117 pounds
Weight Limit: 1,000 pounds
Construction: Solid ash, stained honey oak
Warranty: 1-year on frame; manufacturer will upgrade warranty to 5-years on frame and 3-years on components with completed registration form
Concept2 Model E Indoor Rowing Machine and WaterRower Natural Rowing Machine Features: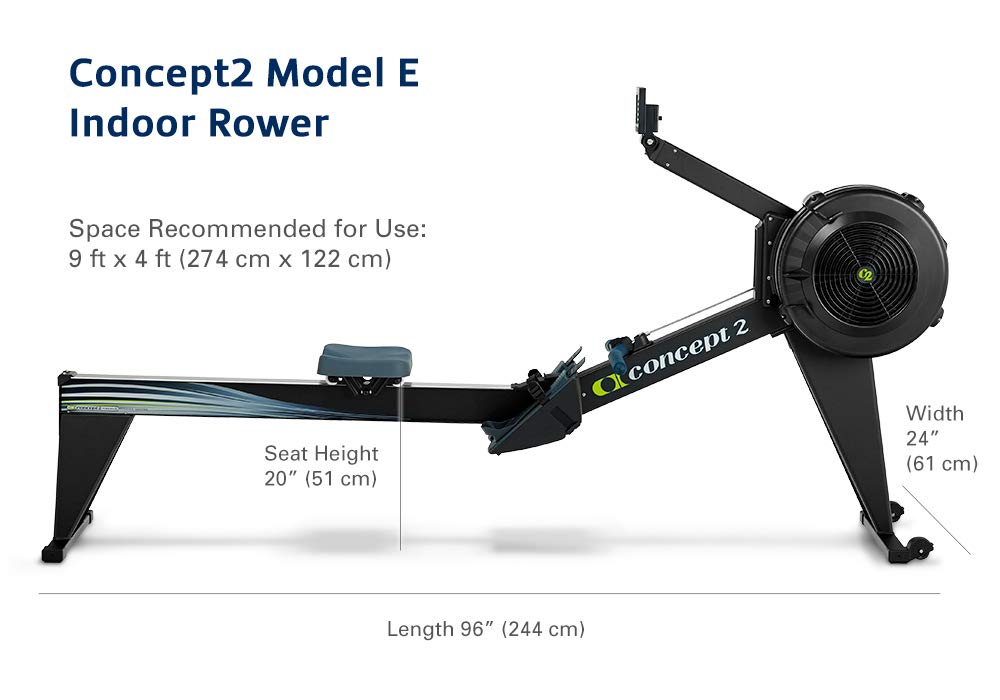 Ergonomic Design
The Concept2 Model E Indoor Rowing Machine is simply magnificent. The sliding seat makes it easy to find your comfort spot while the flywheel minimizes noise and provides the smooth, fluid movement of water. The rower sits 20-inches above the floor, which is helpful to those who lack balance or mobility since most rowers are very low to the ground. Another smart upgrade is the performance monitor that is conveniently fixed in place so that it can be reached with comfort. The handle is in a natural position so you can hold it with little effort as well.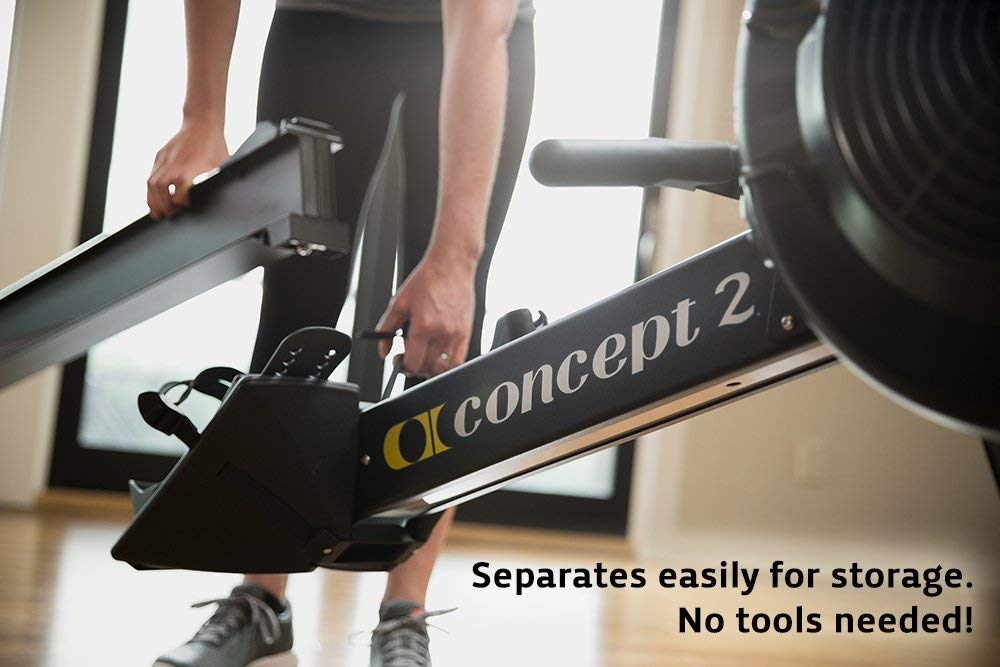 The WaterRower Natural Rowing Machine may not have as advanced of a design as the Concept2, but the water flywheel system is what makes this machine especially unique. The system is comprised of two paddles in a closed tank of water, and as you can imagine, this creates a smooth feel, just as if you were rowing in real water. What really makes this rowing machine shine is its quiet performance and engineered properties that rise beyond the standard steel machines that dominate the industry.
Durable Construction.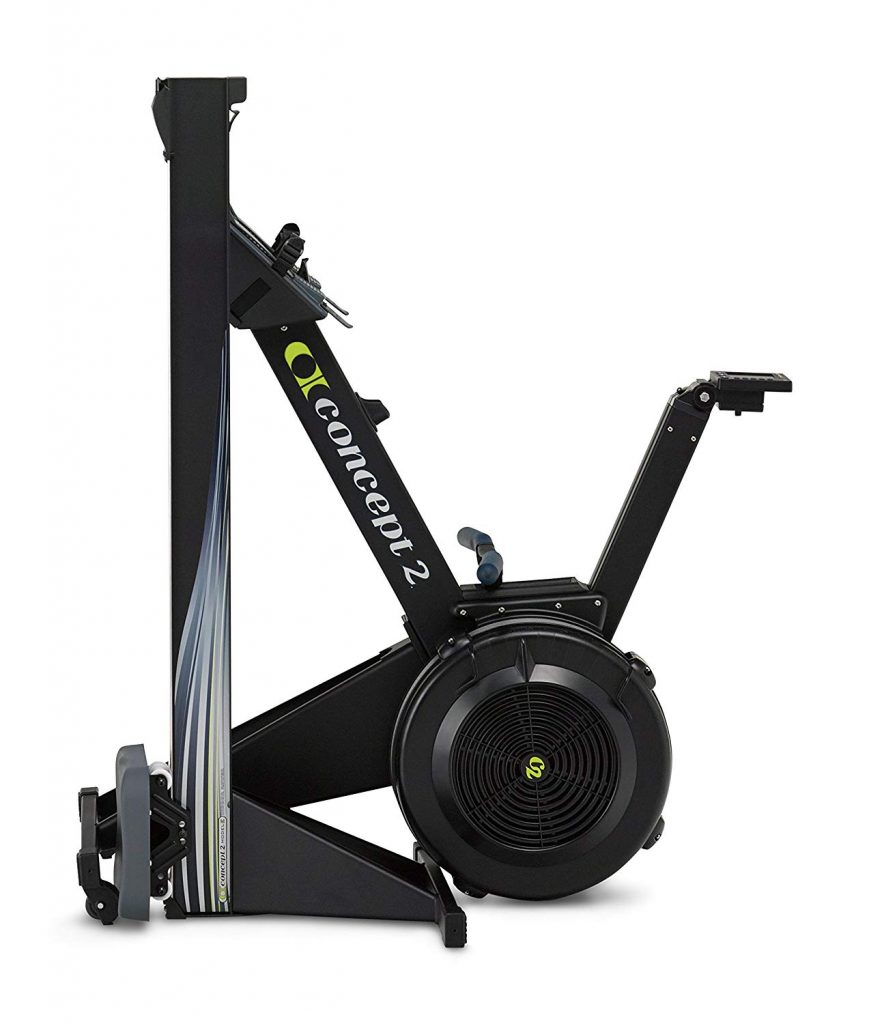 Made from steel, the Concept2 Model E is one sturdy machine. The powder-coated frame has a clear top coat for added durability, and the nickel-plated chain is fully enclosed so it stays cleaner. There are many other smart features that make this model especially durable, including the one-piece leg design, an aluminum rail for adjusting the seat and Flexfoot footrests for comfort and quick sizing. The Concept2 Model E holds up to 500-pounds yet it can be easily moved on its caster wheels for mobility.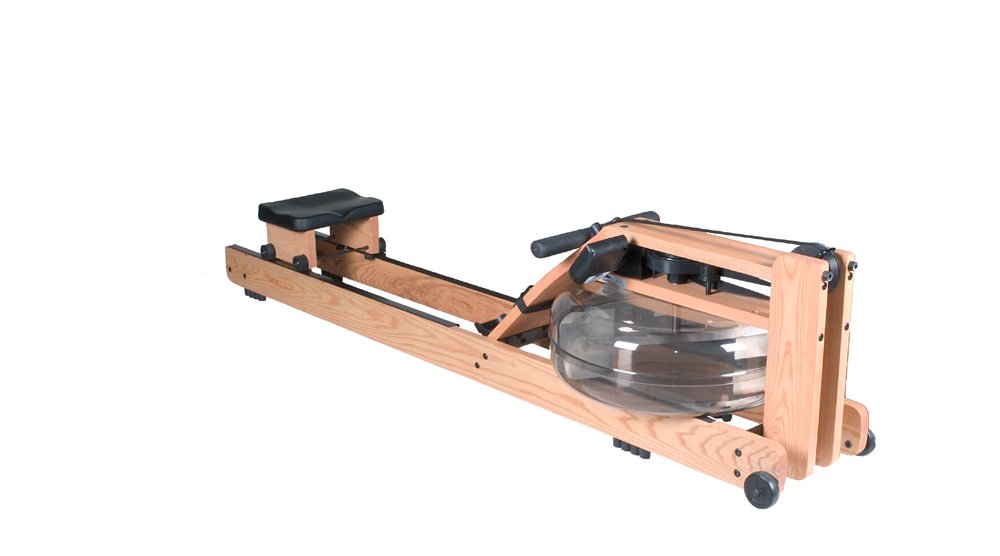 It's true that the Concept2 Model E is durable, but the WaterRower Natural Rowing Machine gets the gold star in this department. The machine is handcrafted in solid ash and then stained honey oak. Solid ash is the first choice from the manufacturer since this wood naturally absorbs sound and vibration, which is part of the reason why this machine is so quiet and smooth. Even better, solid ash is a durable wood that has a long lifespan. For those that prefer sustainably made products, this Natural Rowing Machine is the perfect option.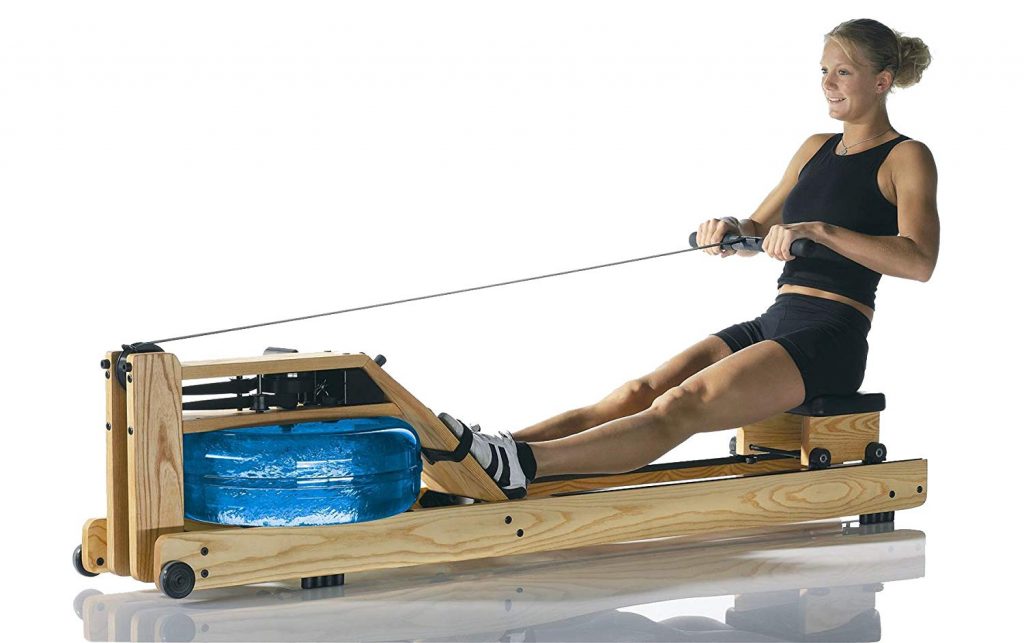 Performance Monitor
At first glance, the Concept2 Model E may look basic, but it's loaded with high-tech features. The highlight to the machine is the PM4 Performance Monitor that accurately measures heart rate, distance, speed, pace, calories and watts. There are five display options, an included LogCard that stores workout information and games to play. To start the machine is easy and doesn't require pressing any buttons. Just row and go, and you can toggle with the features from this point forward.

The WaterRower Natural Rowing Machine also has a high-performance Series 4 monitor that tracks heart rate, workout intensity and distance. Like the Concept2 Model E, this machine is compatible with various heart rate technology so that you can focus on keeping your heart rate within your target zone. The performance monitor is easy to navigate through and has six information windows, six quick select buttons and three navigation buttons for guiding through all facets of your workout.
How Does the Concept2 Model E Indoor Rowing Machine and the WaterRower Natural Rowing Machine Compare?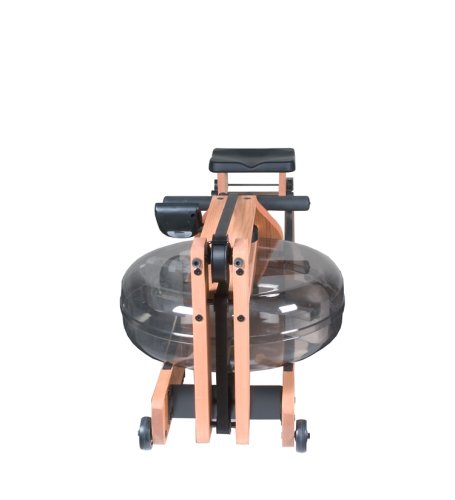 Both rowing machines are high-quality, high-performance and enjoyable to use, so you will find yourself pleased with either selection. The features to consider are the build, weight capacity and portability. The Concept2 is much lighter and has rolling casters for portability while the WaterRower weighs in at 117 pounds and won't be going anywhere. The Concept2 offers supreme durability thanks to its all-steel construction and also possesses a flywheel system that leaves you with smooth, fluid movements that work your entire body.

On the flip side, the WaterRower is made from eco-friendly ash wood and offers exceptional beauty and durability. It has a 1000-pound weight limit compared to the 500-pound limit with the Concept2. It also costs less and has a better warranty; just be sure to fill out the appropriate warranty information. Better yet, the unique water flywheel system truly replicates the feel of rowing on water, something that is difficult to achieve on rowers.
Best Rowing Machine Products