The Concept2 Model E Indoor Rowing Machine Review
The Concept2 Model E Indoor Rowing Machine looks like a sleek robotic exerciser from the future. In fact, this rowing machine offers an amazingly futuristic design with a price tag that is still exceptionally affordable. Offering a total body workout that includes strength training and cardiovascular exercises, the Concept2 Model E is the ultimate in home exercise equipment. This rowing machine combines heavy duty metal construction with first class computer controls to create an exercise station like no other. Fully adjustable and extremely comfortable, the Concept2 Model E should be at the top of your list when you outfit your home gym.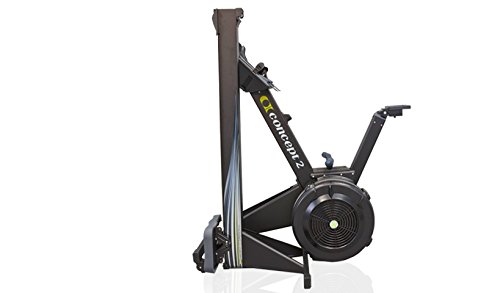 Specifications of the Concept2 Model E Indoor Rowing Machine.
Average Price: $1260
Size: 7′ 11″ x 24″ (L x W)
Recommended Space: 9′ x 4′
Weight: 65 pounds
Adjustable Seat: Yes
Adjustable Handles: Yes
Adjustable Resistance: Yes
Visual Display: Yes LCD
Time Tracker: Yes
Calorie Tracker: Yes
Materials: Steel Frame with Powder Coat and Aluminum Rail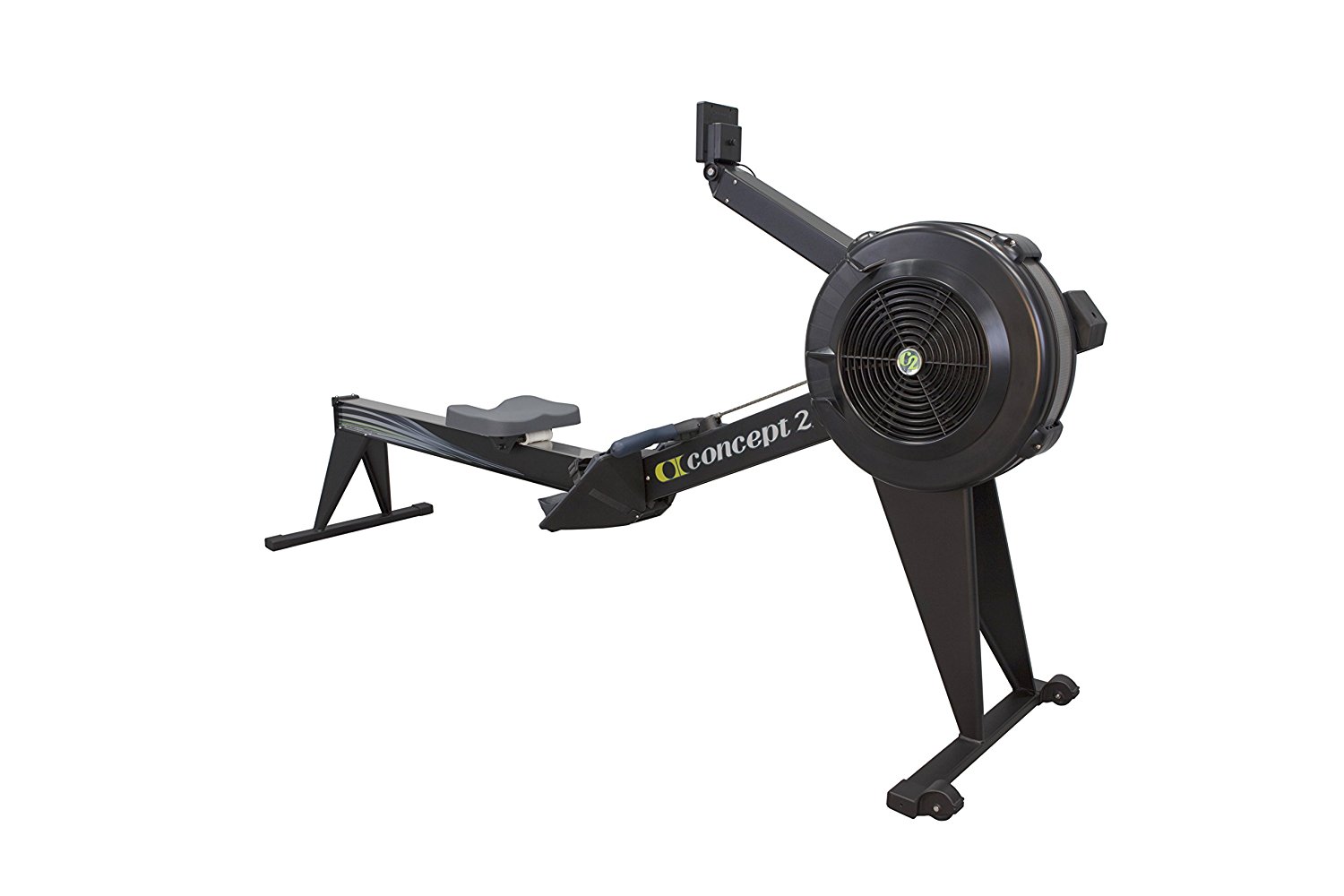 What's great about the Concept2 Model E Indoor Rowing Machine?
Size: This machine is not a mini version of the gym's best rowing machine. It is a full-sized rowing machine that takes up almost 9 feet of space in your home. This might sound like a downside to the Concept2 Model E, but it is not. The Concept2 Model E is perfectly designed to make your body comfortable when you are using the machine. This means no squeezing into a space that is too small for you. It also means that if you have a large frame, the Concept2 Model E is able to carry that frame. This is good news for those people who really want to use the rowing machine for weight loss and muscle strength. You are a real person and you need a real piece of exercise equipment!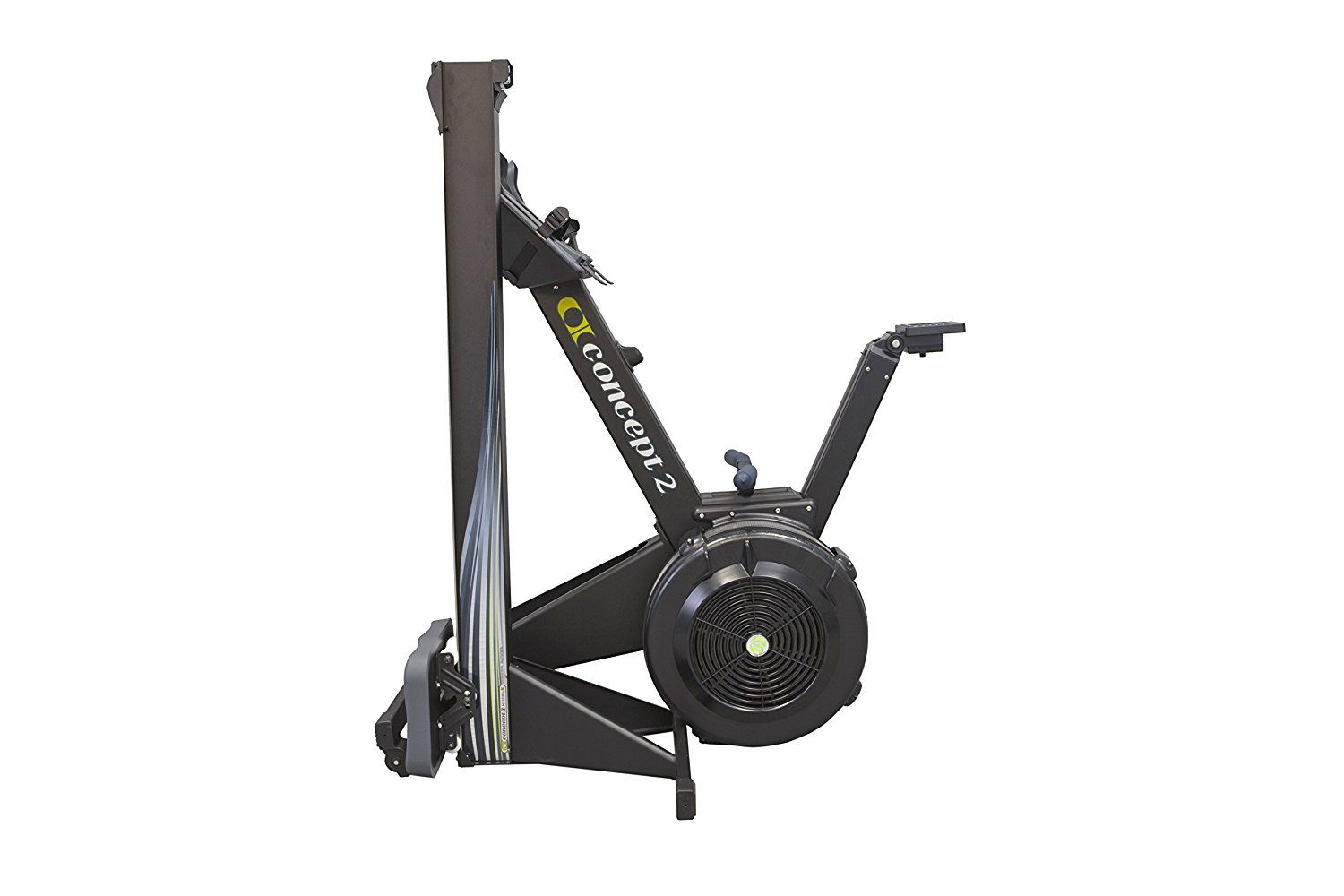 Performance Monitor: The PM4 or the Performance Monitor that comes with the Concept2 Model E is also top of the line. This computer monitors everything from your heart rate to your rowing distance. It includes your rowing speed, pace, calories burned and even watts. The computer portion of the Concept2 is so easy to use that you do not even have to press a button. Begin rowing and the computer begins tracking your progress. Choose the setting you like best, and you can even row with a pace boat. You can also choose to play fishing games, row with an animated rower, row against your past rowing records, or choose some of the preset rowing options. The PM4 offers everything you could ever want from a rowing machine's computer system, including a removable log card. The card enables you to save and track your data on other machines, transfer data to your computer and even share that data with friends on the Internet. The best part about the computer? The rechargeable battery pack which is actually charged as you row. This technology is perfect.
Impact Free Exercise: The Concept2 offers completely impact free exercise. If you have issues with your knees, hips, arms or shoulders, this is the machine for you. Impact free means that the machine does not jar your body during exercise. Complete body workouts are as simple as can be on the Concept2 because while you are toning and increasing muscle strength, you are also getting a high-quality cardiovascular workout. The flywheel offers smooth operation even years into your training program. The Concept2 is also one of the quietest of all rowing machines available.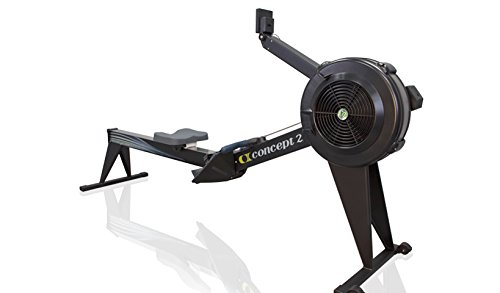 What's not so great about the Concept2 Model E Indoor Rowing Machine?
Size: If you are looking for a compact rowing machine, the Concept2 is not going to make your list. Using a space that is 9 feet long, this machine does eat some real estate in your home. Although the Concept2 does break apart for storage or shipping, it is not an easy process. If you want a rowing machine that folds for storage or fits in a small area, the Concept2 will not work for you.
Price: Although it is well worth its $1200 price tag, the Concept2 is among the pricier versions of the home rowing machine. You get what you pay for in most items, and gym equipment is no exception. Although the price might be considered high for a single piece of workout equipment, you do have to remember that the rowing machine offers strength and cardiovascular training. You would need a treadmill and free weights to replace this single item.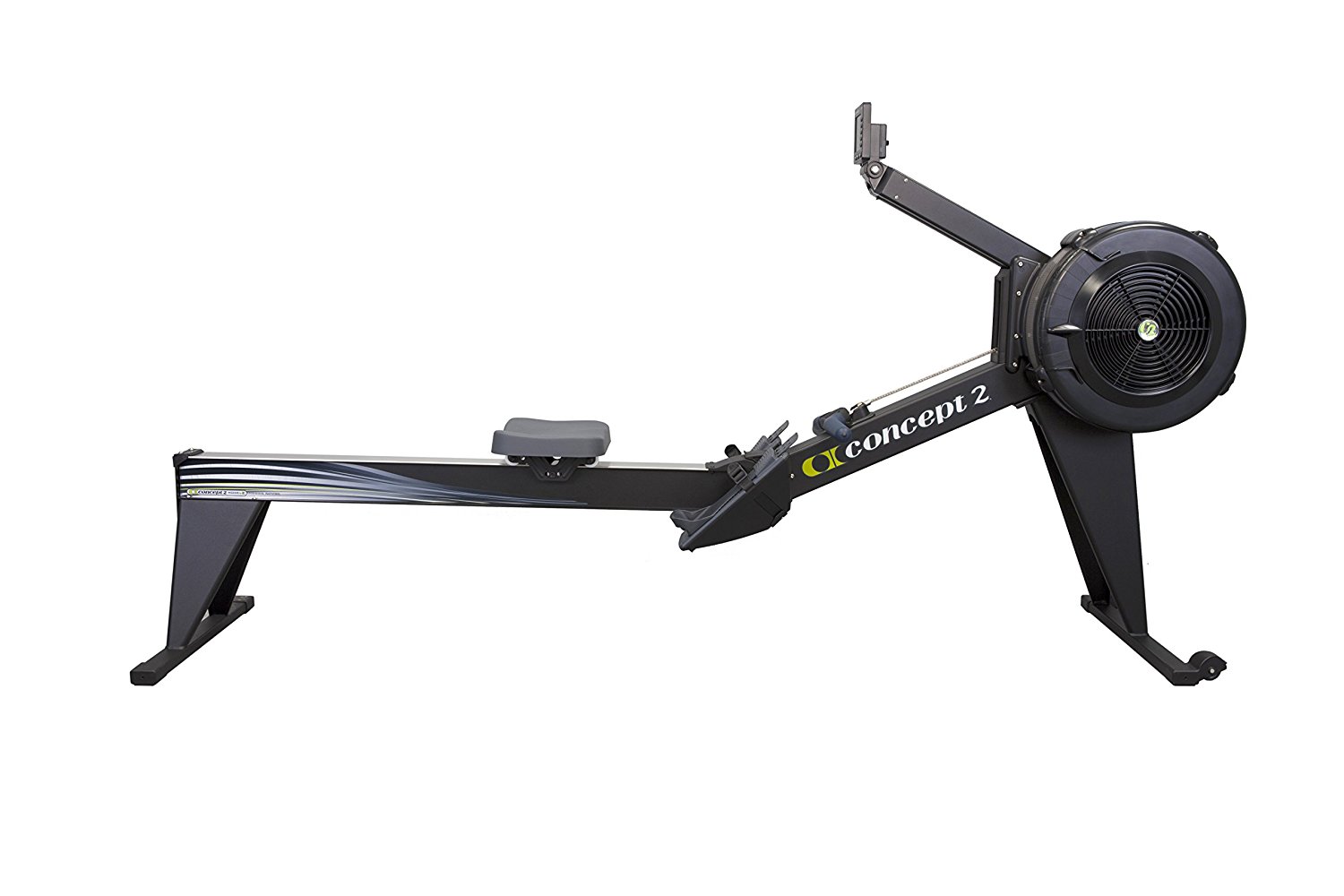 Is the Concept2 Model E Indoor Rowing Machine a great purchase?
Yes, the Concept2 Model E is a great purchase. Getting into shape and staying there is not an easy task. The Concept2 will at least make the task a bit more fun. That is saying a lot when it comes to exercise machines. With its snappy computer and ergonomic design, there really is not a better rowing machine available in this price range. Fun, easy to use, and highly challenging, the Concept2 is a welcome addition to the rowing world. Click here to buy this product!
Recommended Products For Indoor Rowing Machine