Britax B-Ready Stroller
If you're looking for a stroller that will accommodate your growing family, the Britax B-Ready Stroller in Mist is an excellent choice. The stroller is compatible with all major brands of infant seats when used with the car seat adapter kit. By the time baby is six months old, he or she can ride in the stroller without an infant seat and enjoy the scenery. The top seat is reversible and there are three reclining positions and a simple fold design that makes this stroller a dream for parents. Best of all, the stroller can be converted into 14 different arrangements, meeting the needs of families with multiples. All you will need are the optional accessories that are sold separately, which eliminate the need to buy an entirely new stroller system.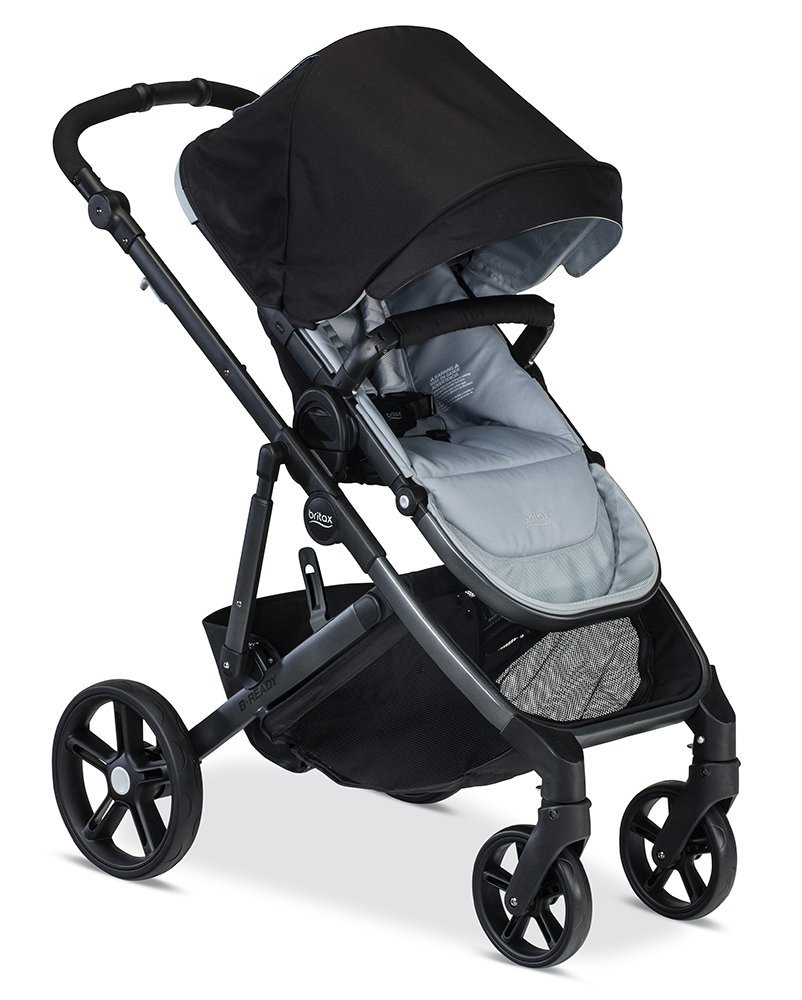 Britax B-Ready Stroller, Mist Specifications:
Average Price: $499.99
Product Dimensions: 40.8 x 26.5 x 45 inches; 26 pounds
Minimum Weight Recommendation: 4 pounds
Maximum Weight Recommendation: 55 pounds
Style: Singles
Product Features: Reclining Seat Height, Adjustable Handle, Canopy
What's So Great About the Britax B-Ready Stroller, Mist?
Convenience: The Britax B-Ready Stroller has a well thought out design that offers the utmost convenience and practicality for busy parents. The stroller is easy to fold up and features an automatic chassis lock. The stroller can even be folded up when there are two seats in position; a great feature for busy parents. The ergonomic handle is comfortable and can be adjusted to your liking as well. The one-hand steering makes the stroller easy to maneuver, while the comfort grips prevent the hands from getting tired.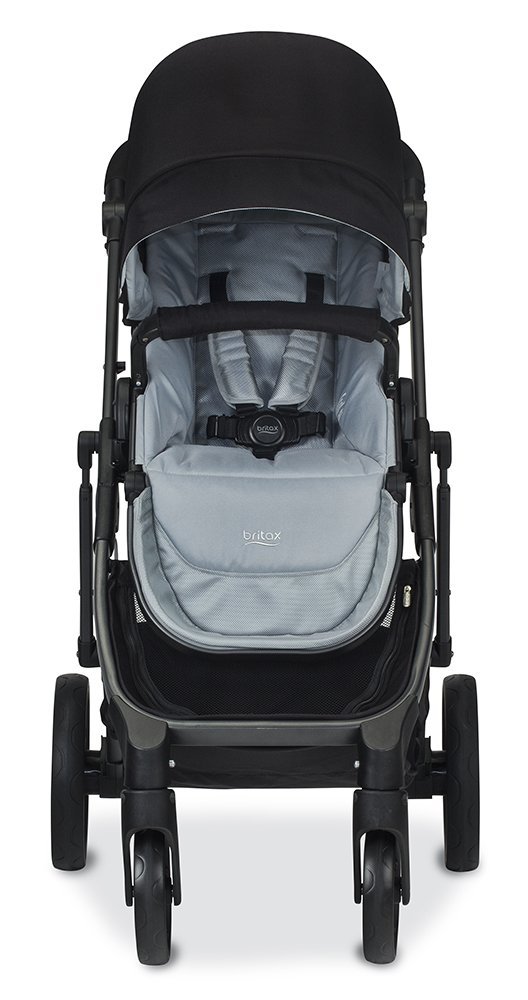 Storage: From diaper bags to blankets to snacks, the Britax B-Ready has plenty of storage room, including a large storage basket that can be accessed from all four sides, a storage bag that has insulated drink holders and can be removed and an adult cup holder for your water bottle. The cup holder clips on, so if you find it meddlesome, you can simply remove it.
Safety: This Britax offers innovative safety features, including a five-point harness, adjustable head pad and four-point suspension. Using an infant seat, newborns as small as four pounds can use the stroller in a rear-facing position, then switch to a forward-facing position when they are six months old.
Comfort: Comfort is packed into every corner of the B-Ready, with quilted padding, comfort grips on the handle bars, a three-position recline and a suede-like head pad. Little ones are always comfortable in the stroller, making it easy to go for a long stroll.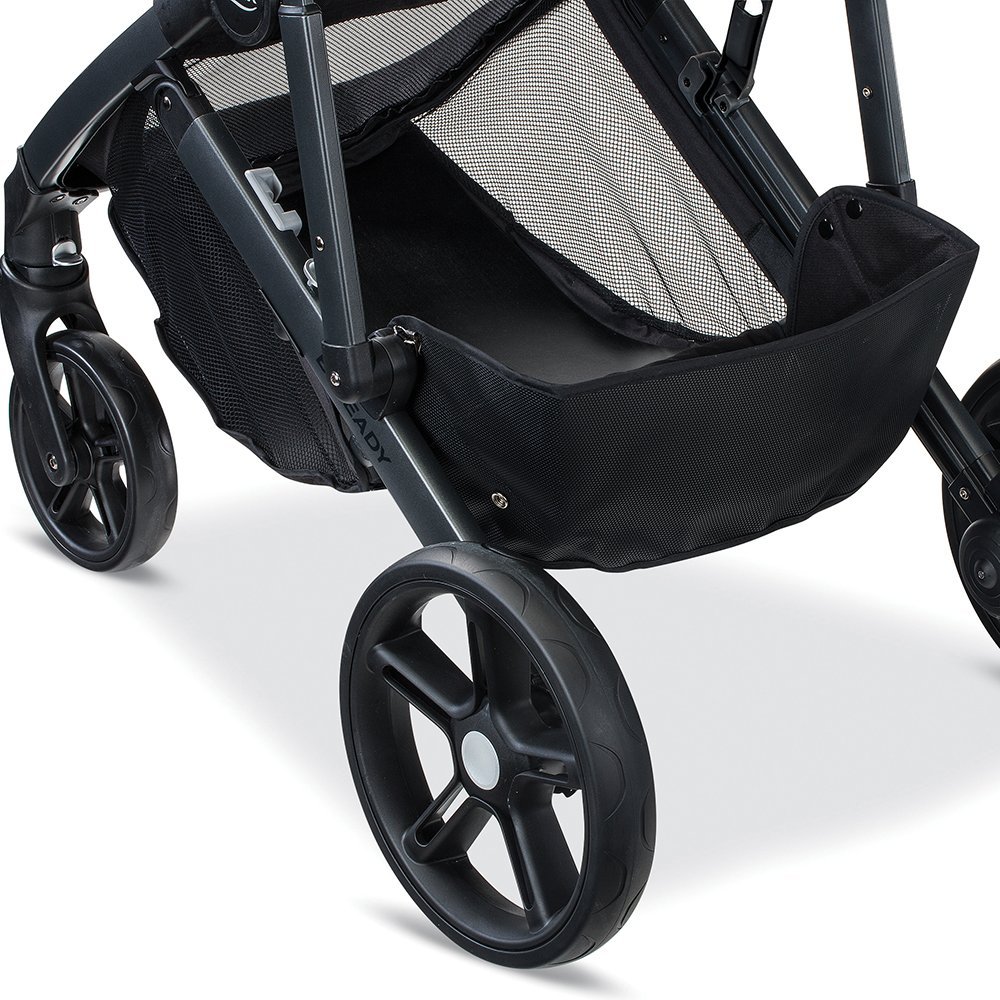 Accessories: There are so many wonderful accessories that come with this Britax stroller; some are included with the purchase, while others can be purchased separately. Included with the stroller is a large sun canopy, adult cup holder, car seat adapters and rain cover. Other accessories are sold separately, but can completely transform the stroller to meet your family's needs. For example, a second B-Ready seat is perfect for multiples, while the car seat adapter will allow you to use any brand of infant seat.
What's Not So Great About the Britax B-Ready Stroller, Mist? 
Bulky: Even though the B-Ready carries a lot of neat features, it adds to the size and weight of the frame. The stroller is very bulky, and you will especially notice this when folding it up. To make matters even more challenging, there is no carry handle when the stroller is folded up, so it can be difficult to carry or transport. You will also need to do measurements prior to buying the stroller, especially if you don't have a large SUV or van, as this stroller will need the room when folded up.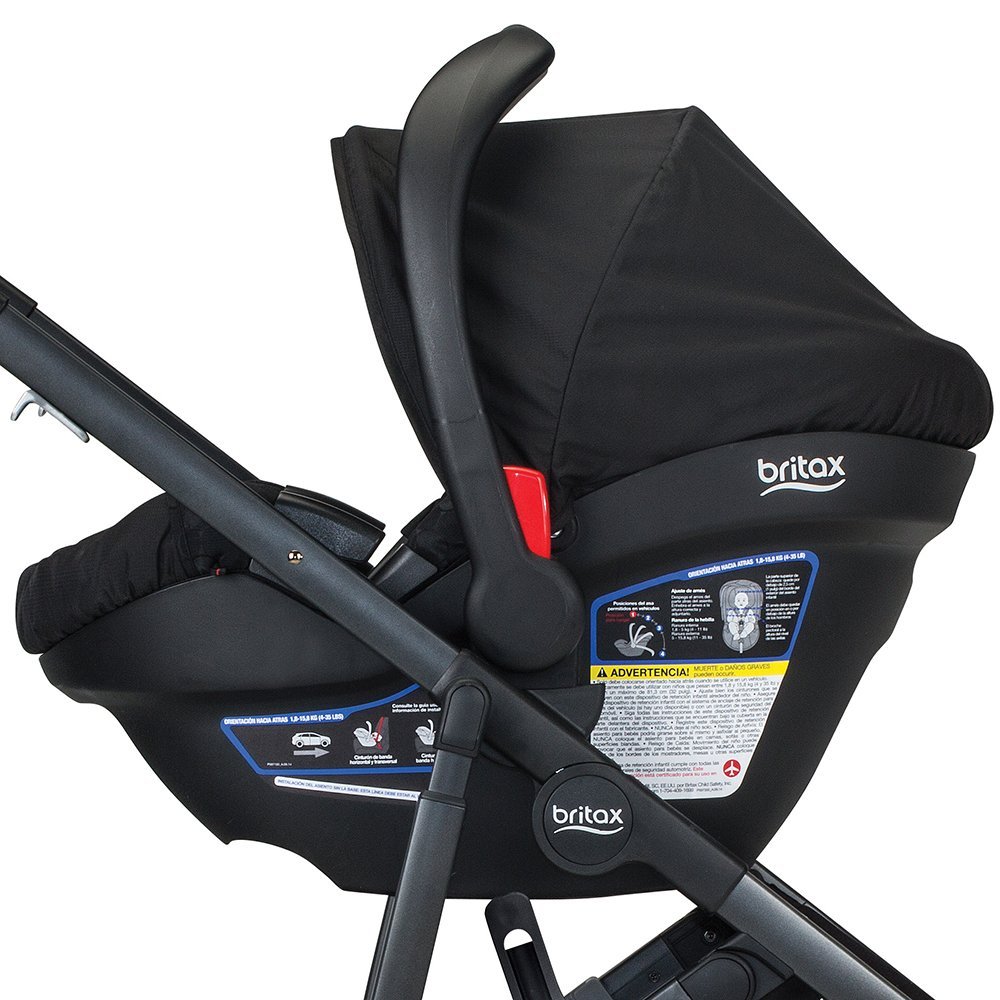 Difficult to Fold/Unfold: Perhaps this is due to the bulky nature of the stroller, but it is rather cumbersome to fold and unfold the stroller. With young children in tow, you want this part of using a stroller to be fast and easy, and the B-Ready is more challenging. It can also be more difficult to fold when you have two seats as opposed to one. The best recommendation is to read the manual in its entirety so that you understand the proper way to fold the stroller no matter which accessories are attached.
Is the Britax B-Ready Stroller, Mist a Great Purchase?
The Britax B-Ready is a stroller that offers the best in terms of practical features, innovative safety mechanisms and a modular design that parents love. It's an excellent purchase, especially if you plan on expanding your family. While the stroller is it a bit heavy, the frame can take on two children, as well as two infant carriers, making it an optimal choice for growing families. The product is also backed by a two-year limited warranty and a dedicated team of Britax customer service. Click here to buy this product now!
Recommended Products For Strollers