Adidas Flat Bench Review
The Adidas Flat Bench is a compact but functional bench which allows you to perform a wide range of bodyweight and free weight exercises. It's much smaller than most other benches on the market which makes it a perfect choice if you have a limited amount of space in your home workout area. However, despite the small size, it's extremely sturdy and durable and can stand up to the demands of a rigorous workout.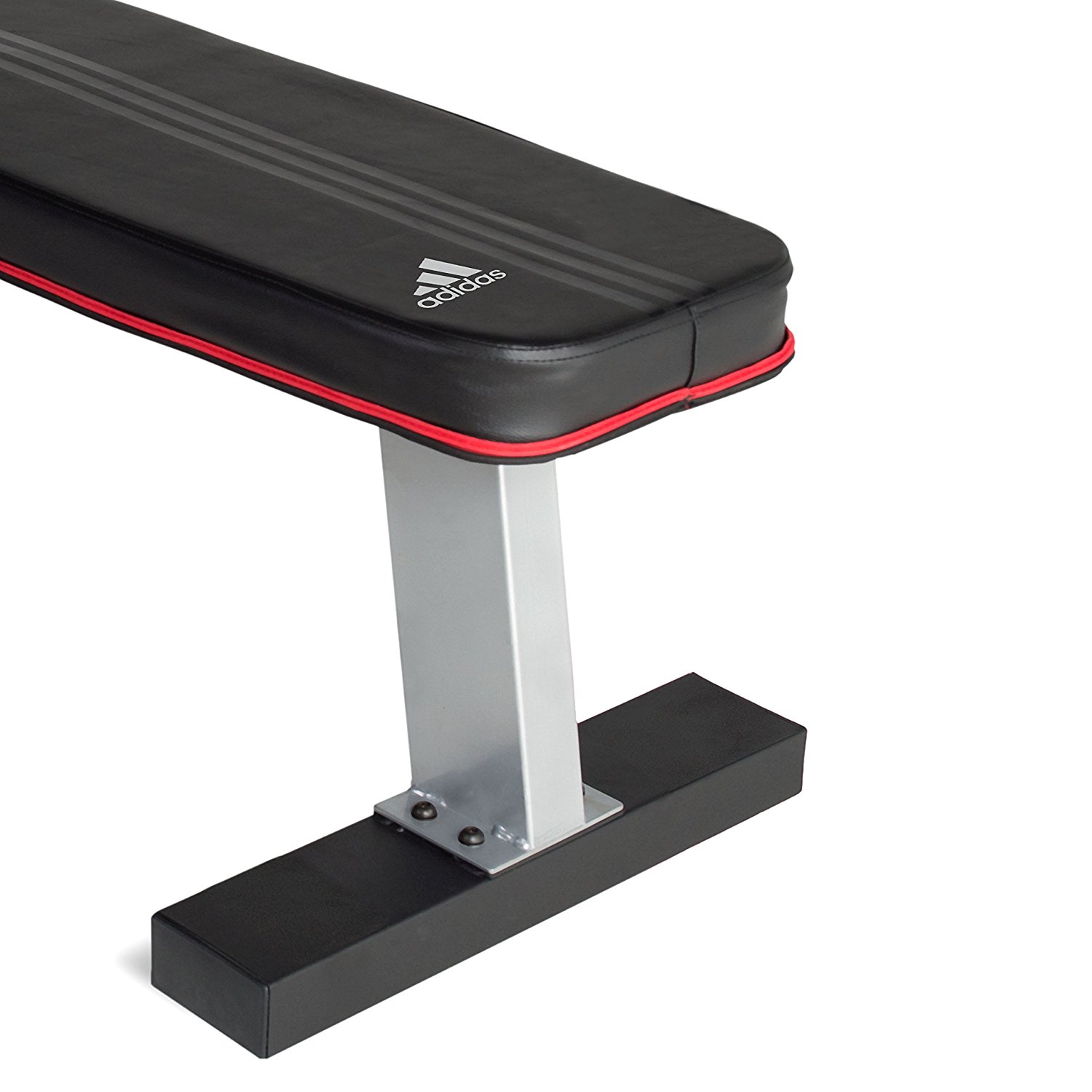 Product Features:
Compact design which ensures the bench takes up a minimal amount of space in your home gym.
Durable leather exterior which stands up well to regular use.
Large diameter steel tubing which provides you with a solid lifting base.
Oversized 2.5 inch thick bench pad with high density foam padding for maximum comfort and support.
2 year limited warranty which protects your purchase should anything go wrong with the bench within this period.
Bench size = 44 inches by 19 inches by 17 inches.
Bench weight = 33lbs.
Maximum weight capacity = 600lbs (300lb bodyweight and 300lb free weights).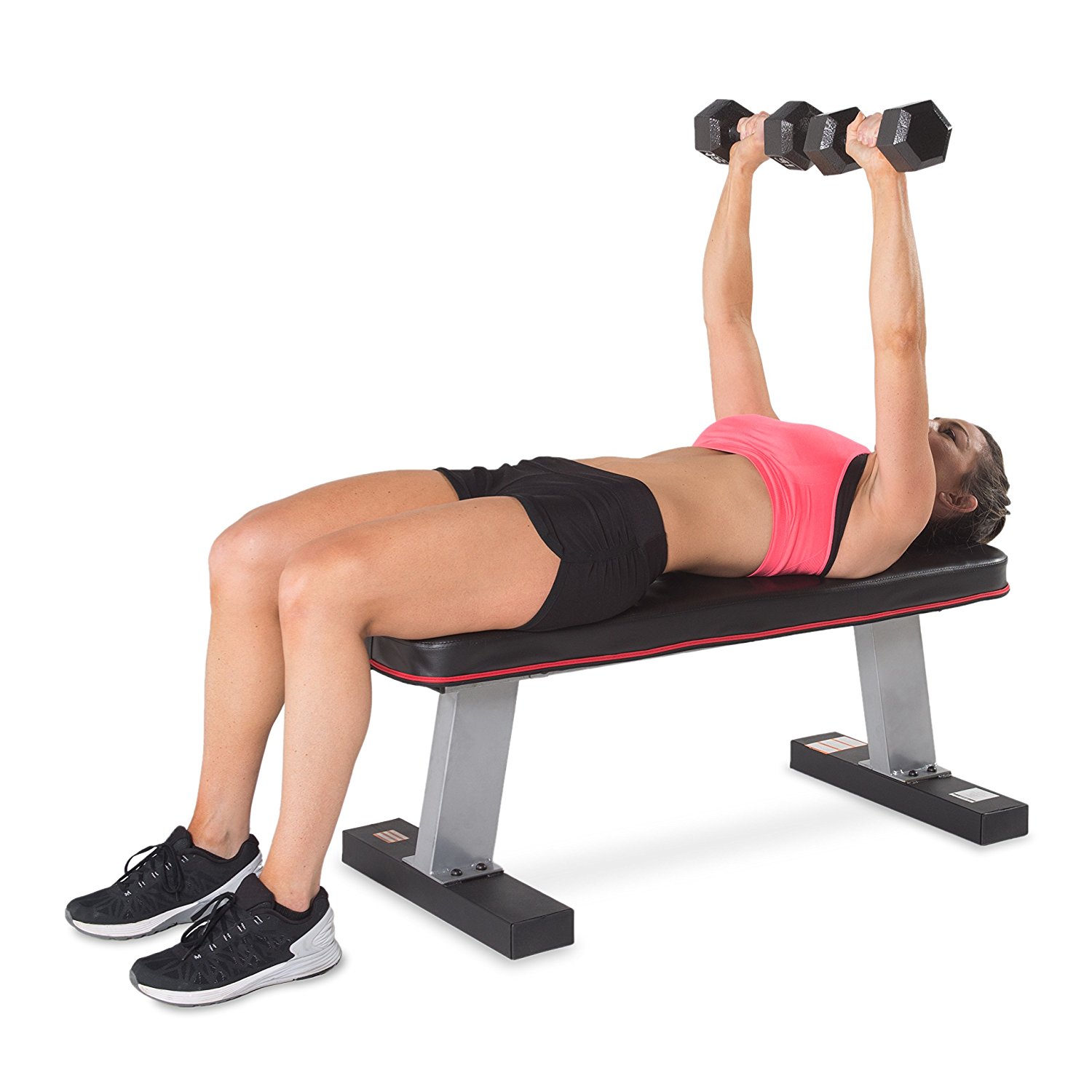 Good Points:
1) Sturdy:One of the best things about the Adidas Flat Bench is that it's incredibly sturdy. It doesn't rock about or wobble, eve when you're lifting heavy weights and with a 600lb maximum weight capacity, it will provide you with a solid platform, regardless of how much you weigh.
 2) Comfortable:If you've been disappointed with the level of comfort on benches that you've purchased in the past, you'll love the Adidas Flat Bench. It has a thick, dense pad that perfectly supports your body and provides you with plenty of cushioning as you lift.
 3) Lightweight:Another great thing about the Adidas Flat Bench is that it weighs just 33lbs which makes it incredibly mobile and easy to lift. So if you need to move it about during your workouts or have to put it away once you're finished, this is a bench you should definitely consider.
 4) Easy To Assemble:One final benefit of the Adidas Flat Bench is that it's incredibly easy to put together. A lot of budget benches come with lots of different parts and are much more complicated to put together than they should be. However, this bench is a breeze to put together and you can have it out of the box and ready to go in less than 15 minutes.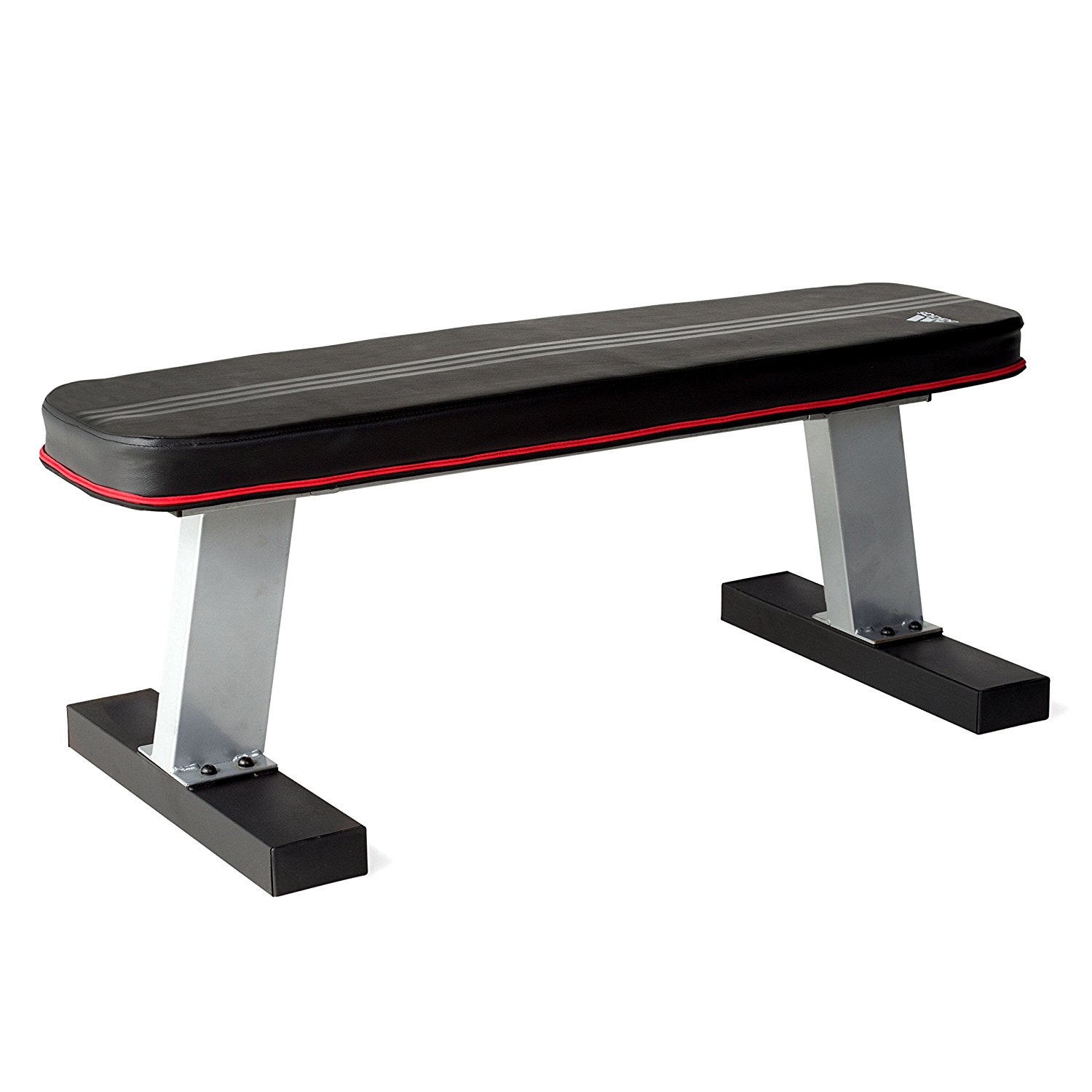 Bad Points:
1) No Leg Padding: The only minor drawback of the Adidas Flat Bench is that the legs don't have any padding on the bottom, so if you place it directly on a wooden floor, the bench will scratch it. This isn't a huge issue because you can simply purchase a floor protector and place the bench on that. However, if you don't currently own a protector mat, this is something to be aware of before you buy.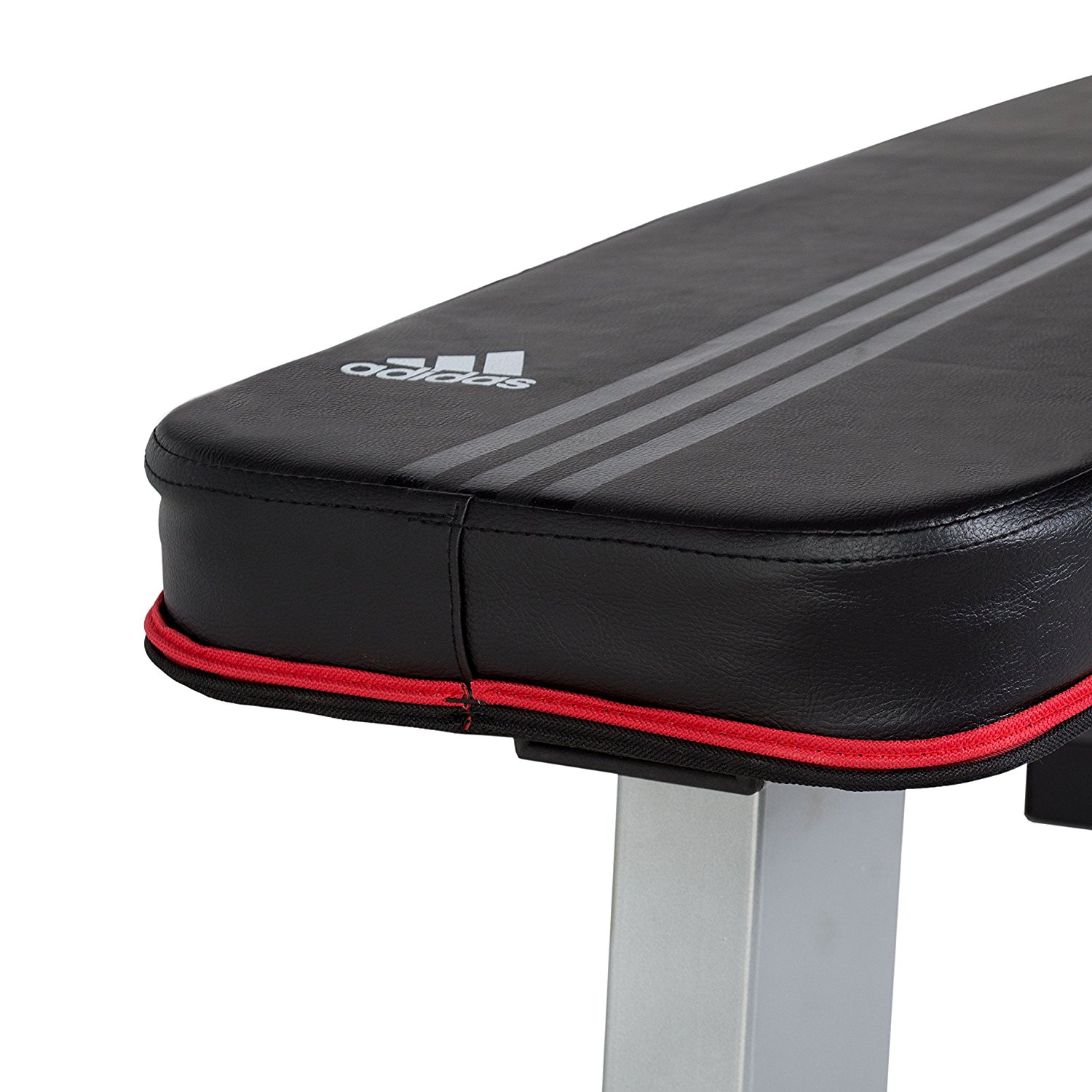 Summary:
As far as flat benches go, the Adidas Flat Bench is one of the best in this price range. It's comfortable, sturdy, light enough to move around your home gym with ease and the 600lb maximum weight capacity should support you during even the heaviest lifts. At less than $100, the Adidas Flat Bench represents excellent value for money and is a solid purchase that won't let you down.
Recommended Products For Benching