If you want a great body, you'll have to work to get it. Plain and simple. The majority of people who are skinny and fit aren't born that way- they exercise regularly and eat healthy in order to keep their figure. However, if your critical area is the lower body, there's a way to speed up the weight-loss process and enhance the end results, and it's quite simple- use your legs.
Many people underestimate the power of walking, but if you're looking to get great results in no time, chances are that just walking won't do the trick. That's where steppers come in. Small and easy to use, these gym devices are a gift from above to anyone who's struggling to lose weight and shape their legs and butt.
If you're curious to find out which stepper could give you tight thighs and a firm butt, check out our top 5 stepper recommendations!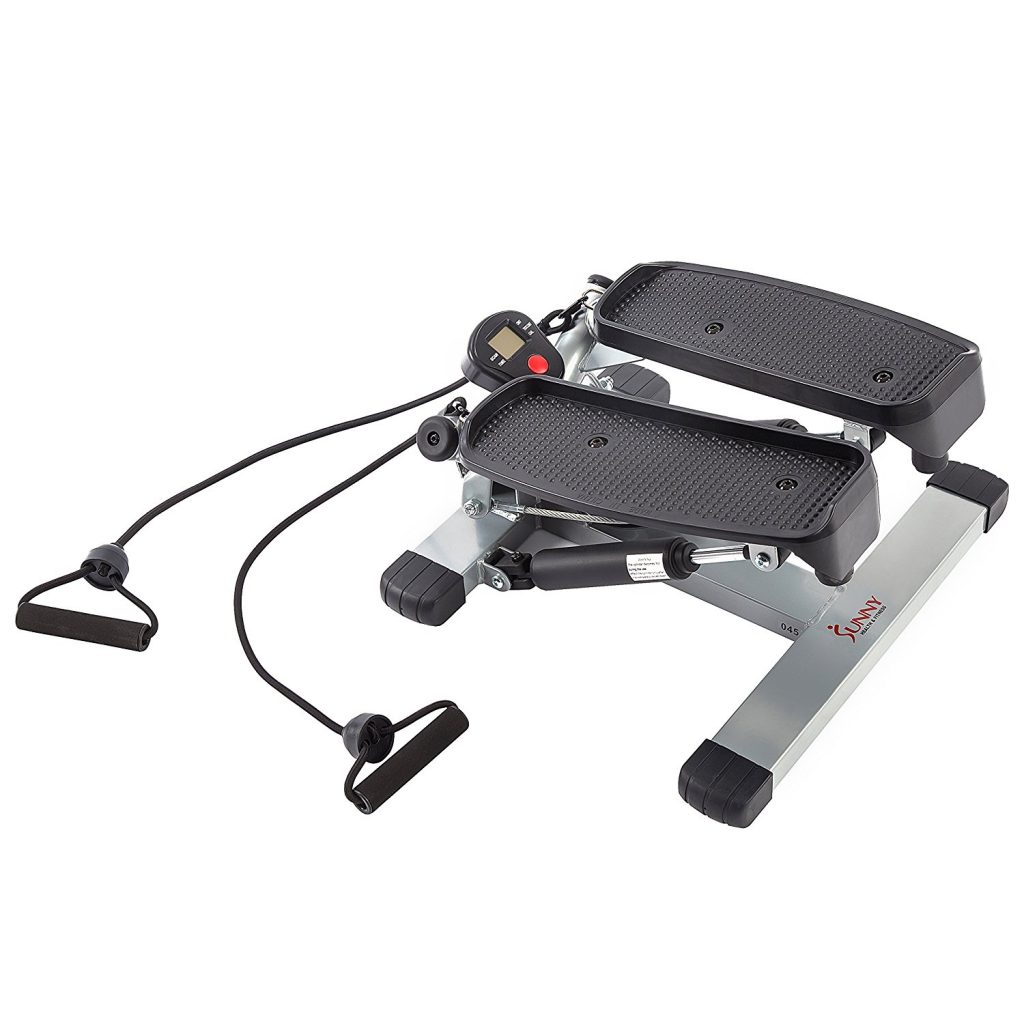 Incredibly compact, yet sturdy and stable, this twister stepper will help you to go that extra mile with your workouts. It's absolutely amazing for working the muscle groups in your lower body, by allowing you to make side movements as well as classic up and down ones, and exercise more intensely and efficiently. What really makes this twister stepper absolutely amazing is that it won't limit you to lower body exercises- built-in resistance bands will help you work on defining all the muscles in your upper body as well, giving you a total body workout instead of just focusing on one area. To top things off, it also has an LCD screen that tracks and shows the number of steps and reps, calories you've burned in one session, and the time you've spent working out.
---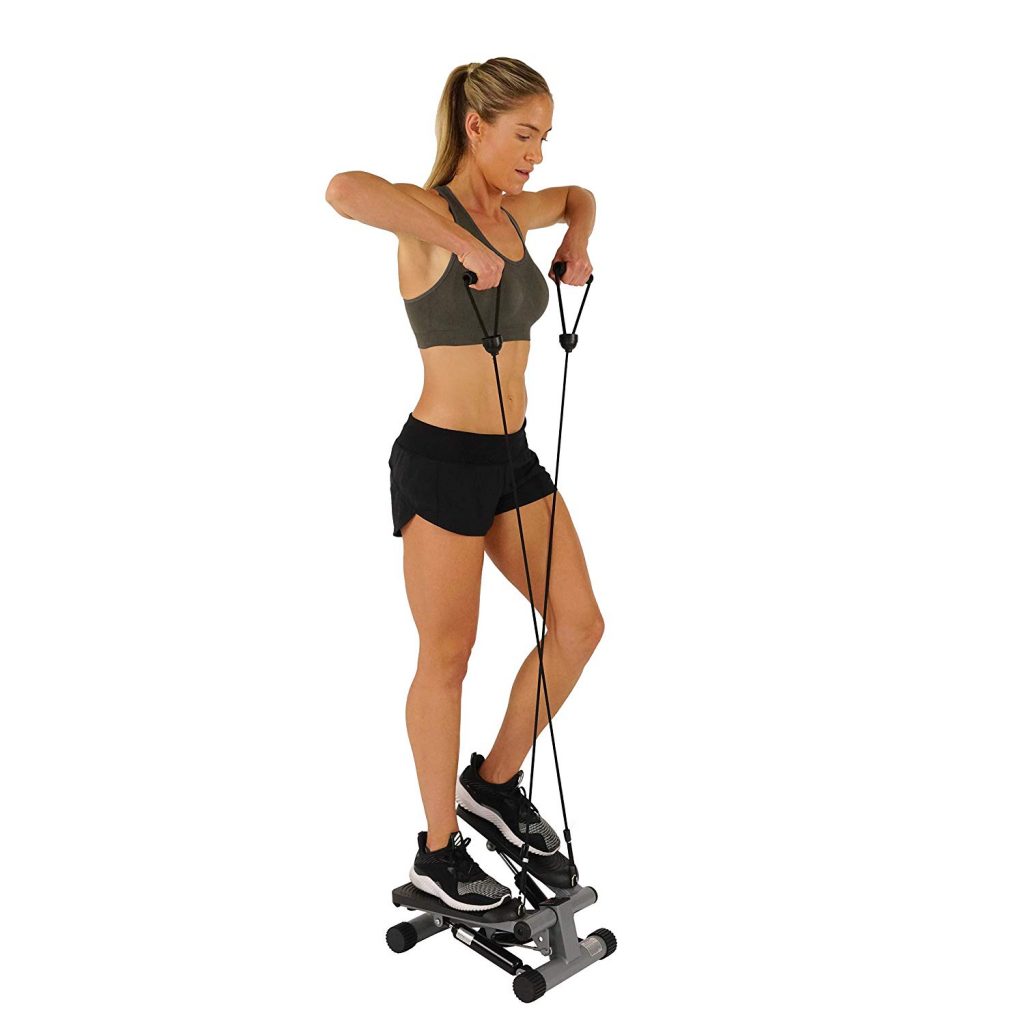 The only reason this high-end mini stepper wasn't our first choice is that it's limited to up and down movements only, but apart from that, this stepper is a great choice, both for lower body exercises and complete body workouts. It comes fully equipped with resistance bands, LCD activity tracker and a heavy-duty steel construction complete with premium non-slip rubber coated footplates and rubber stops that prevent it from shifting around. If you're looking to get a low-impact, high-intensity cardio workout, you'll be thrilled with this mini stepper.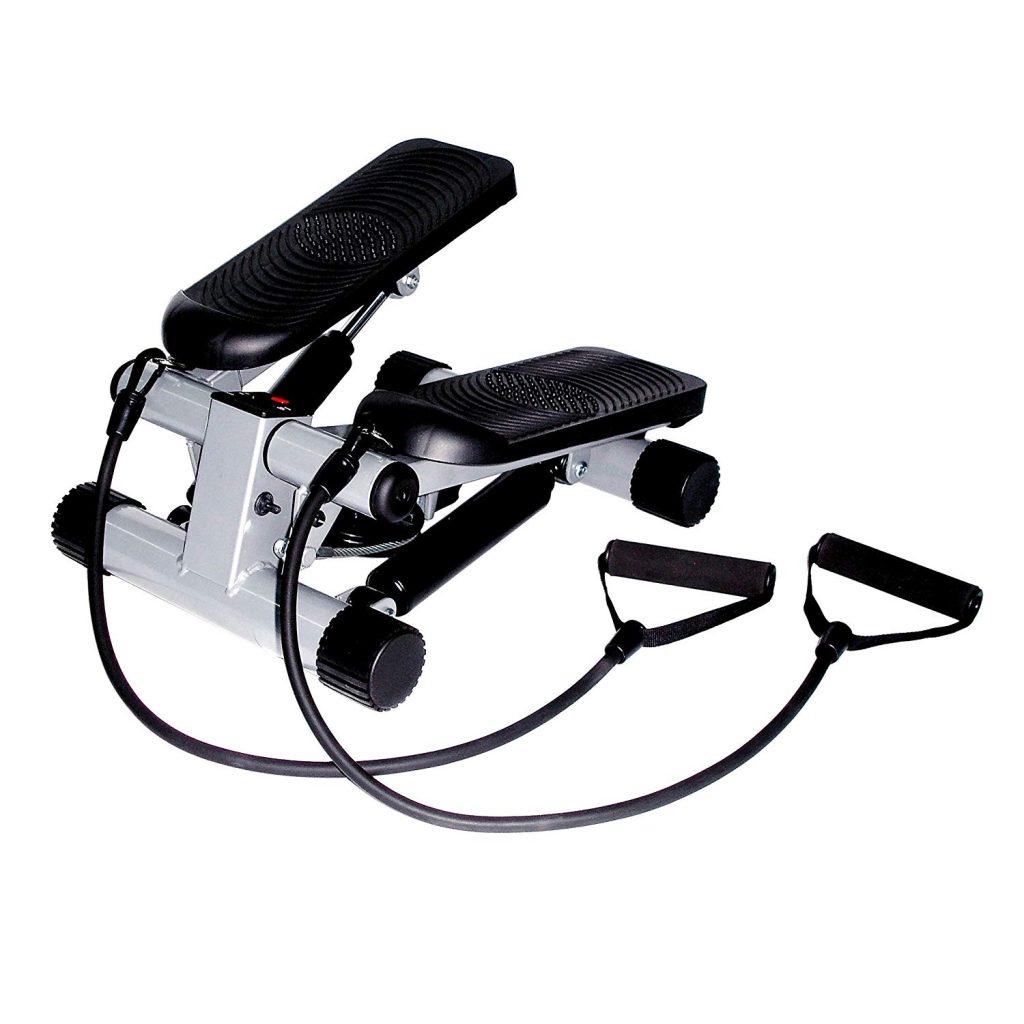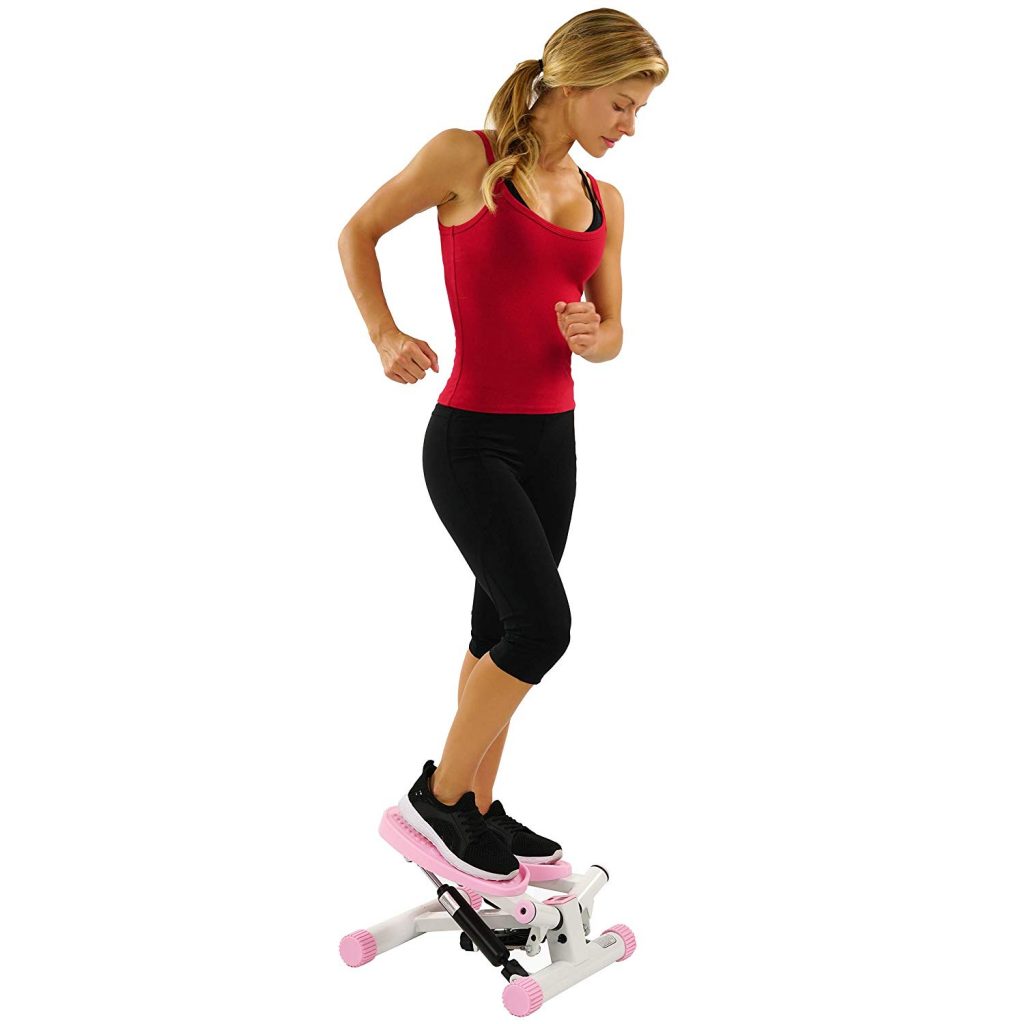 Absolutely perfect for people who love multitasking, this compact twist stepper is both beautifully designed and incredibly efficient. Since it's so small, you can easily put it under your desk and exercise while doing work or surfing the Web, activating the muscles from your lower body without even feeling like you're working out. The movements aren't limited to up and down position only, and when you want to take it up a notch, you have the option of side movement, too. Don't let the bubbly, girly look of this stepper fool you- it's really robust and sturdy, and it will definitely make you sweat.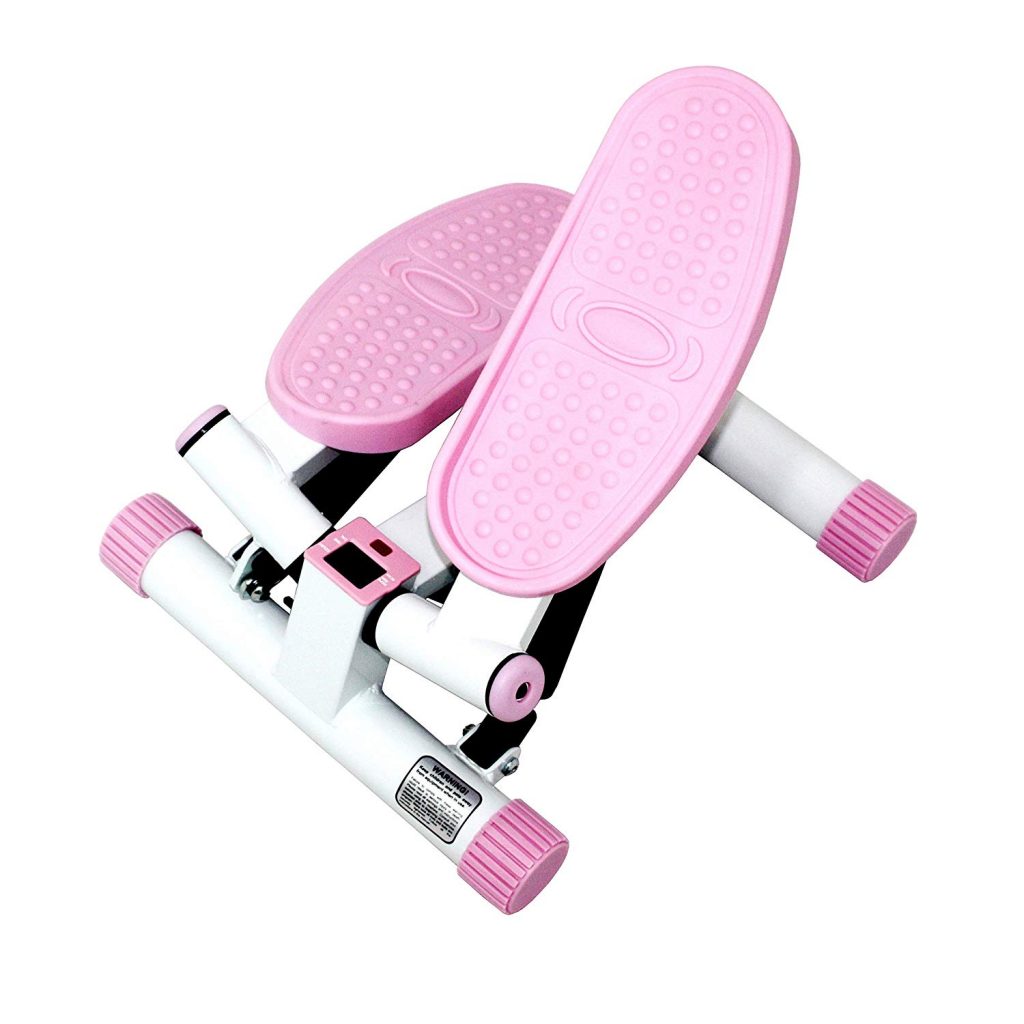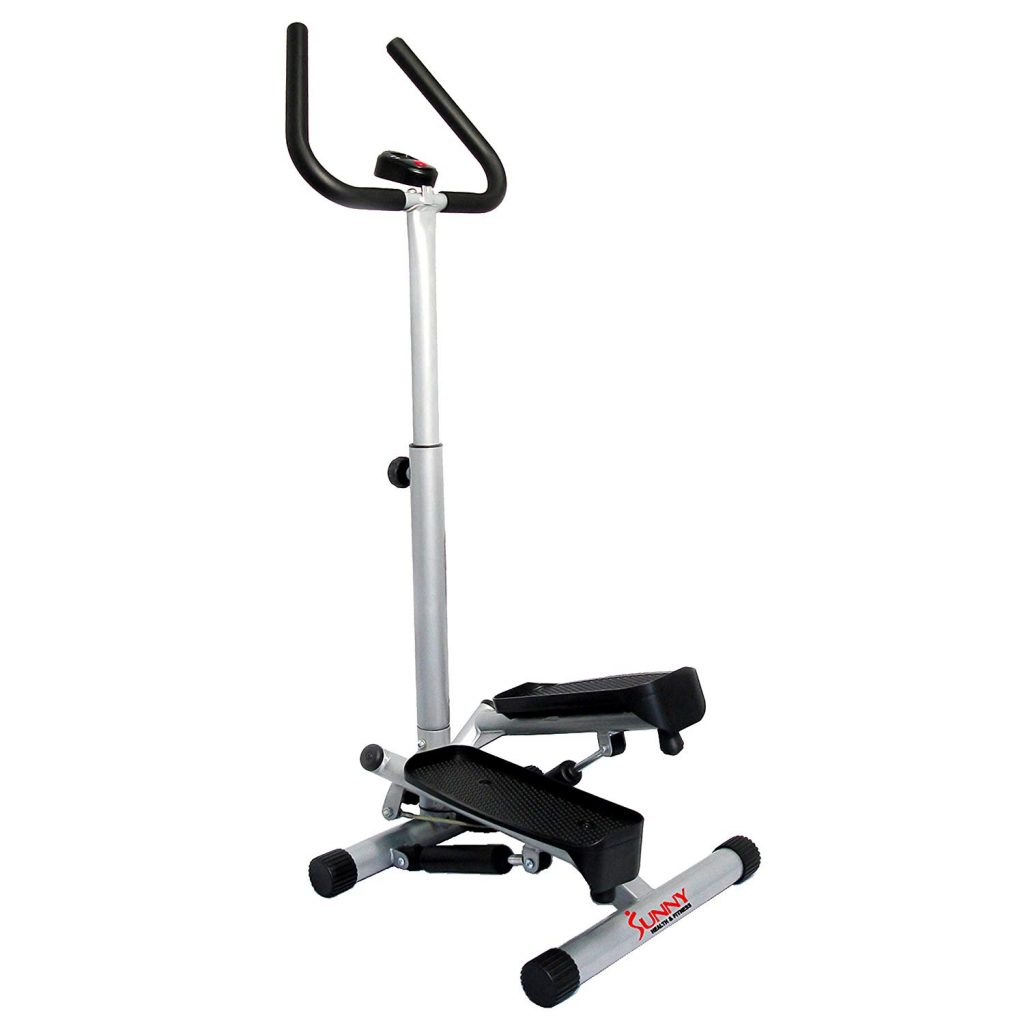 If you're focused on your lower body, you'll want a twister stepper like this one. Designed to help you maximize the intensity of the workout according to your preferences and fitness level, this twister stepper will work the muscles in your legs and butt and help you burn the fat that covers them. The fixed handles provide you with added stability and help improve your balance, and the LCD activity tracker will show you the number of steps you've made, the time you've spent on working out and just how much calories you burn per session.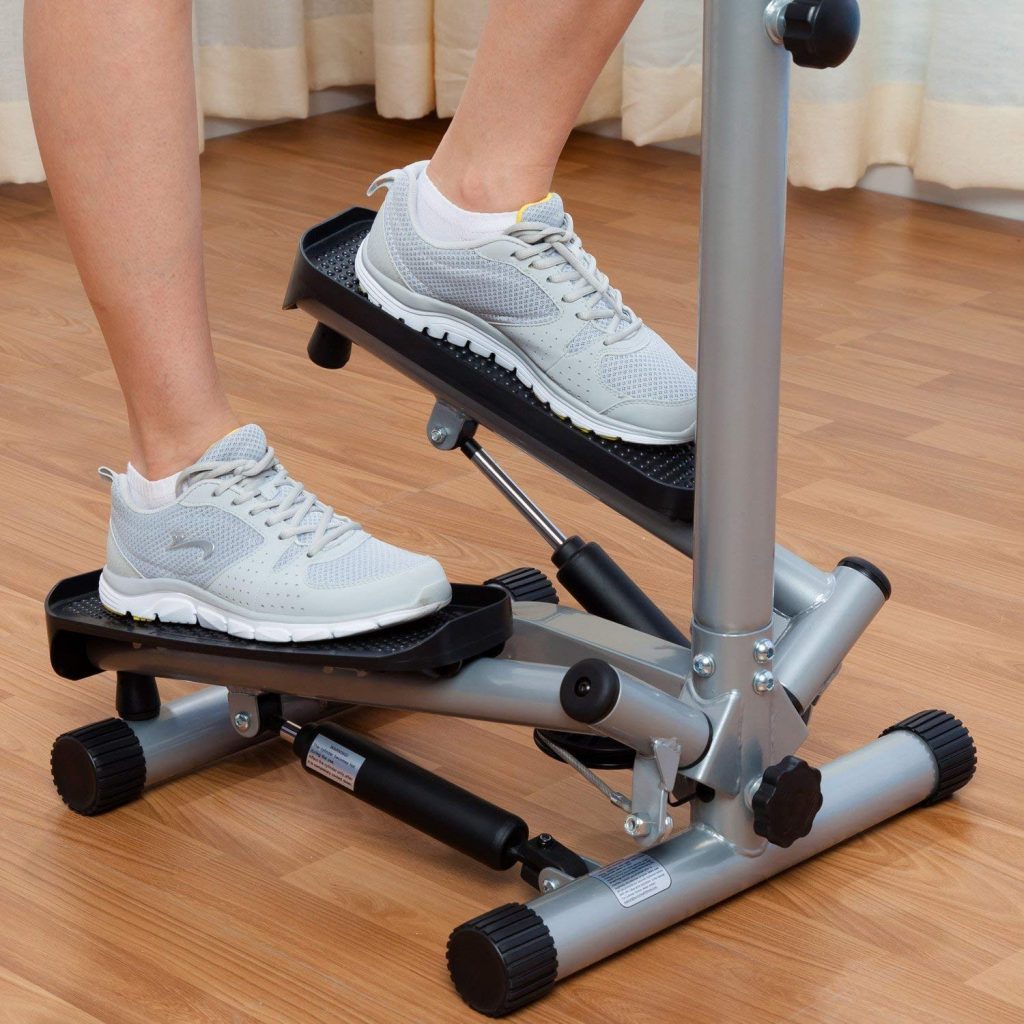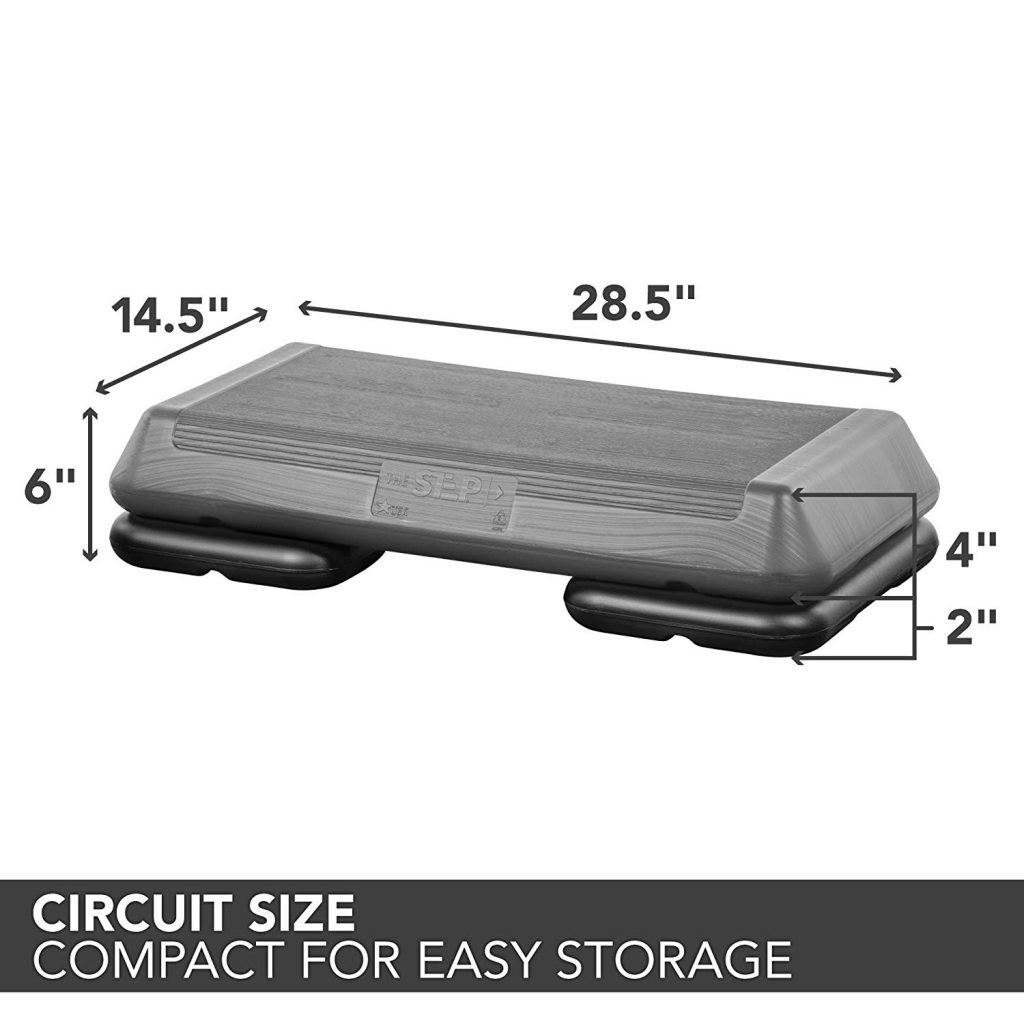 Although not a stepper per se, this stepping platform is where it all began, and sometimes, less can really be more. A necessity for anyone who loves step aerobics, this high-quality raised platform with the non-slip surface is a welcome addition to anyone's home gym. Complete with a two pair of risers with non-slip grip, this platform's height can be adjusted to suit your fitness level, and, depending on your imagination and how much you're up for a challenge, you can get a great workout out of it. Paired with dumbbells or weights, exercises done on a raised platform can seriously tone your lower body muscles.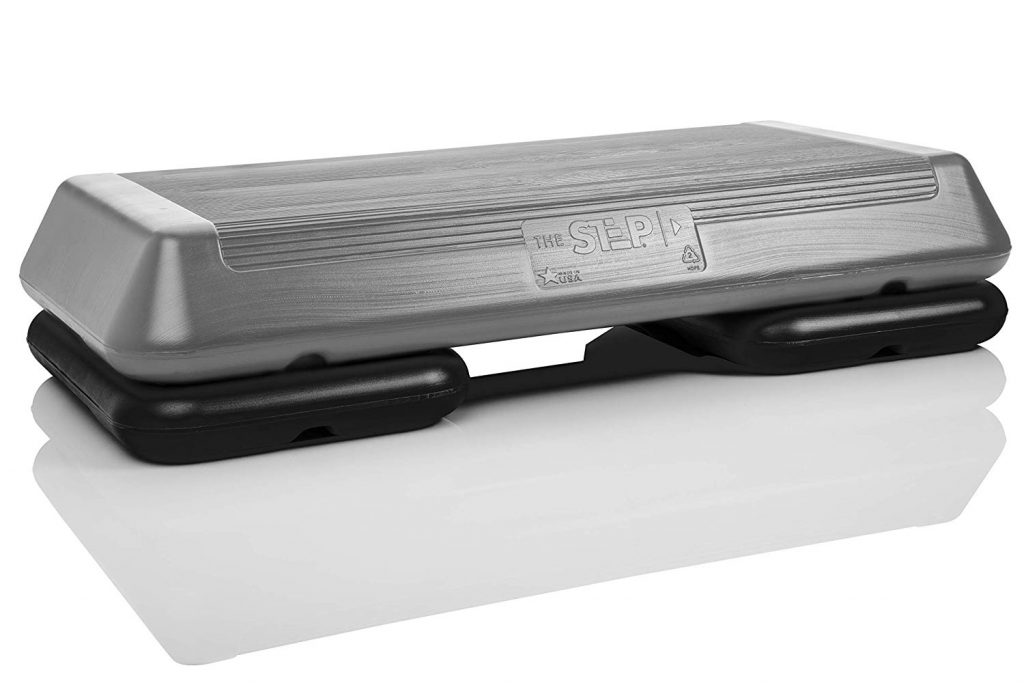 Best Steppers For Home Gyms