Stamina InMotion Elliptical Trainer vs Sunny Magnetic Elliptical Trainer
If you enjoy working out on elliptical trainers but aren't ready to spend thousands of dollars on one, consider these two great models: the Stamina InMotion Elliptical Trainer and the Sunny Magnetic Elliptical Trainer. You get the same intense workout from these machines, but they have the perfect price point that will fit even the smallest budgets. Both work in very different ways, however, so you'll need to decide which features will best suit your purpose.
Stamina InMotion Elliptical Trainer Specifications: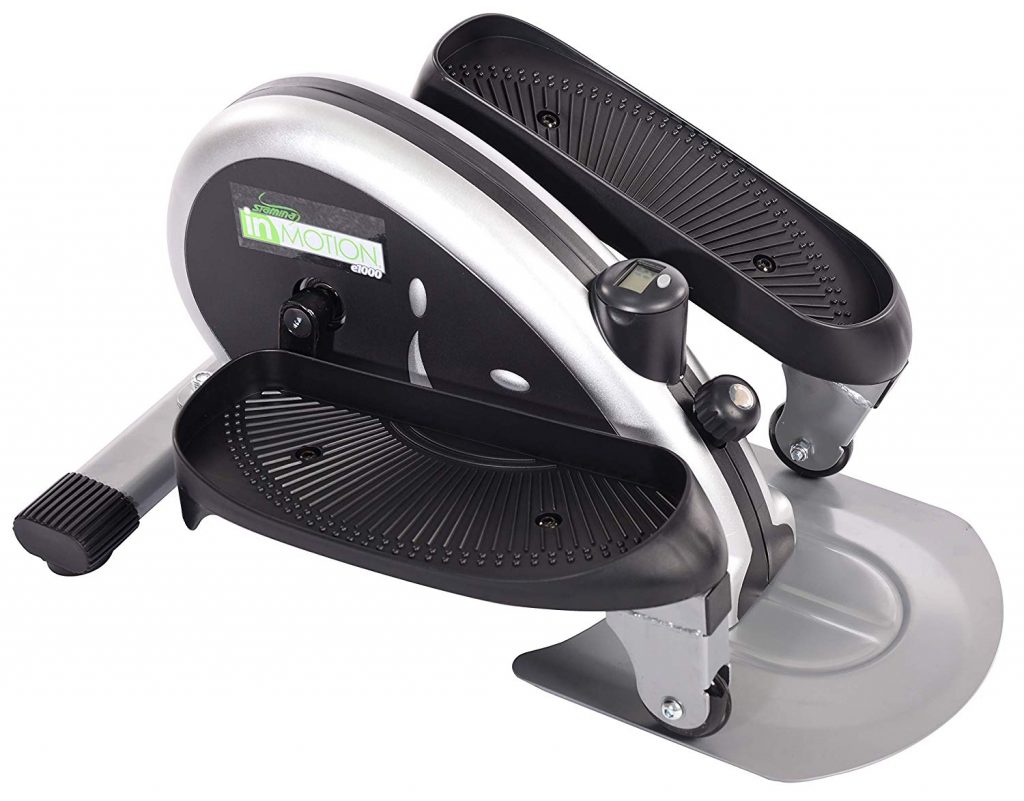 Average Price: $85.50
Product Dimensions: 24 x 20 x12 inches; 24 pounds
Construction: Steel
Warranty: 1-year on frame, 30-day on parts

Sunny Magnetic Elliptical Trainer Specifications: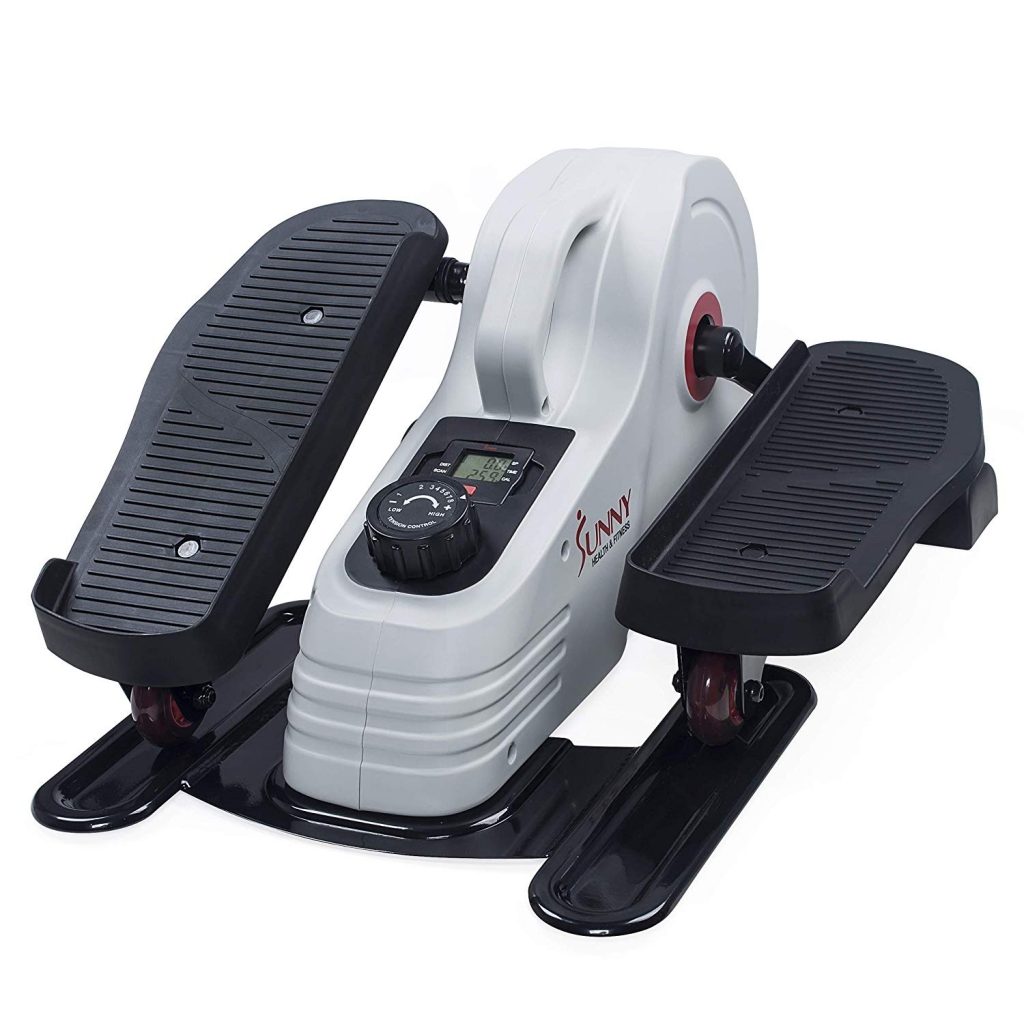 Average Price: $131.00
Product Dimensions: 37.8 x 26.6 x 60 inches; 68 pounds
Construction: Steel, plastic, rubber
Warranty: 1-year on frame, 90-day on parts
StaminaInMotion Elliptical Trainer and Sunny Magnetic Elliptical Trainer Features: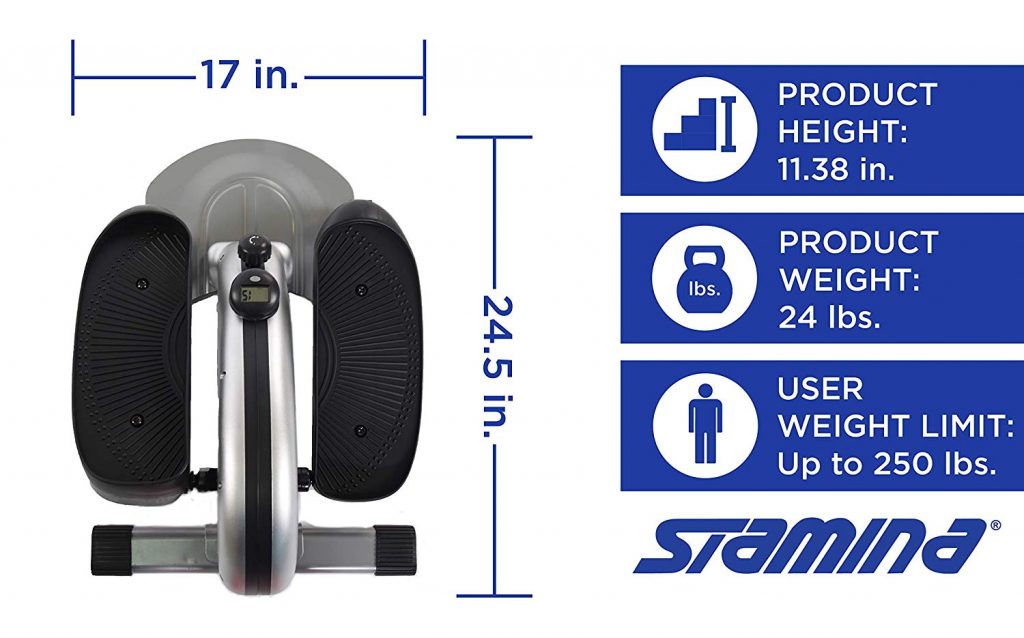 Compact and Portable
The Stamina InMotion Elliptical Trainer gets the edge in compactness and portability as this machine is specifically designed to be used on the go. This elliptical weighs only 24 pounds and can be taken with you just about anywhere. Place it under the desk at work or use it while watching TV; the Stamina InMotion makes it possible to get a workout any time of the day. When you're done using the elliptical trainer, you can store it in a closet so it stays out of sight from visitors.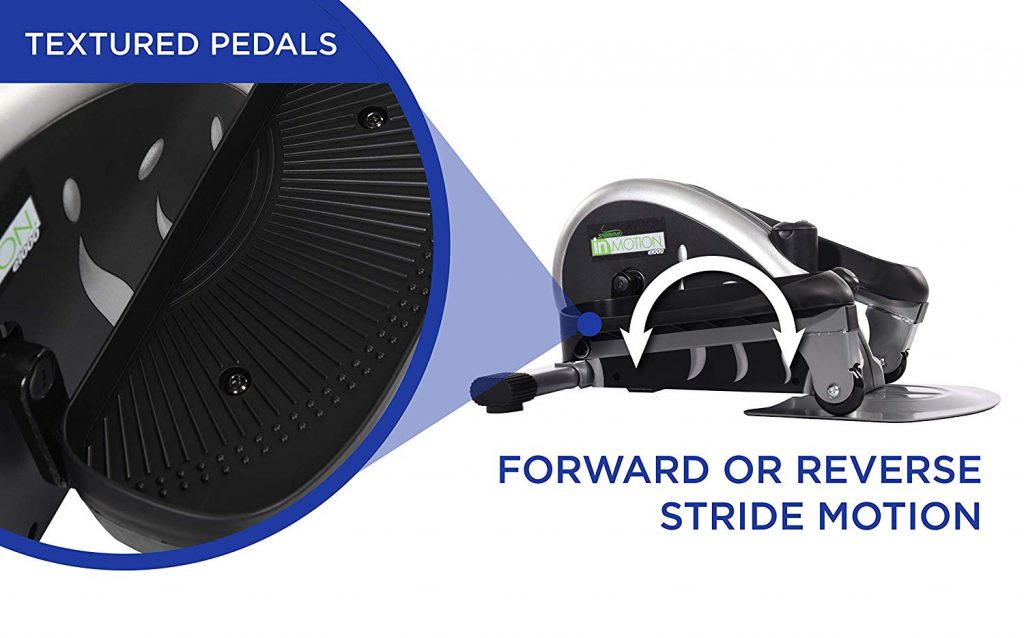 The Sunny Magnetic Elliptical Trainer has a standard design, so you won't be taking this piece of exercise equipment with you to work. However, it still sports a space-effective design, making it a suitable choice for people living in small homes or apartments. Weighing a manageable 68 pounds, you can easily move the elliptical trainer around to clean underneath.
Low-Impact Workout
People of all ages and abilities use elliptical trainers to get back into shape, extend a workout plan or recover from an illness or surgery. The Stamina InMotion is an excellent piece of equipment that offers an intense workout without placing strain on the joints and knees. And because it doesn't have the exercise arms, you can focus on a lower-body workout, which may be a priority for you. In fact, you can burn the same number of calories using this elliptical machine as you could while jogging, and you won't be risking your back, knees, hips or joints in the process. The nonslip pedals give you the perfect control and stability as well.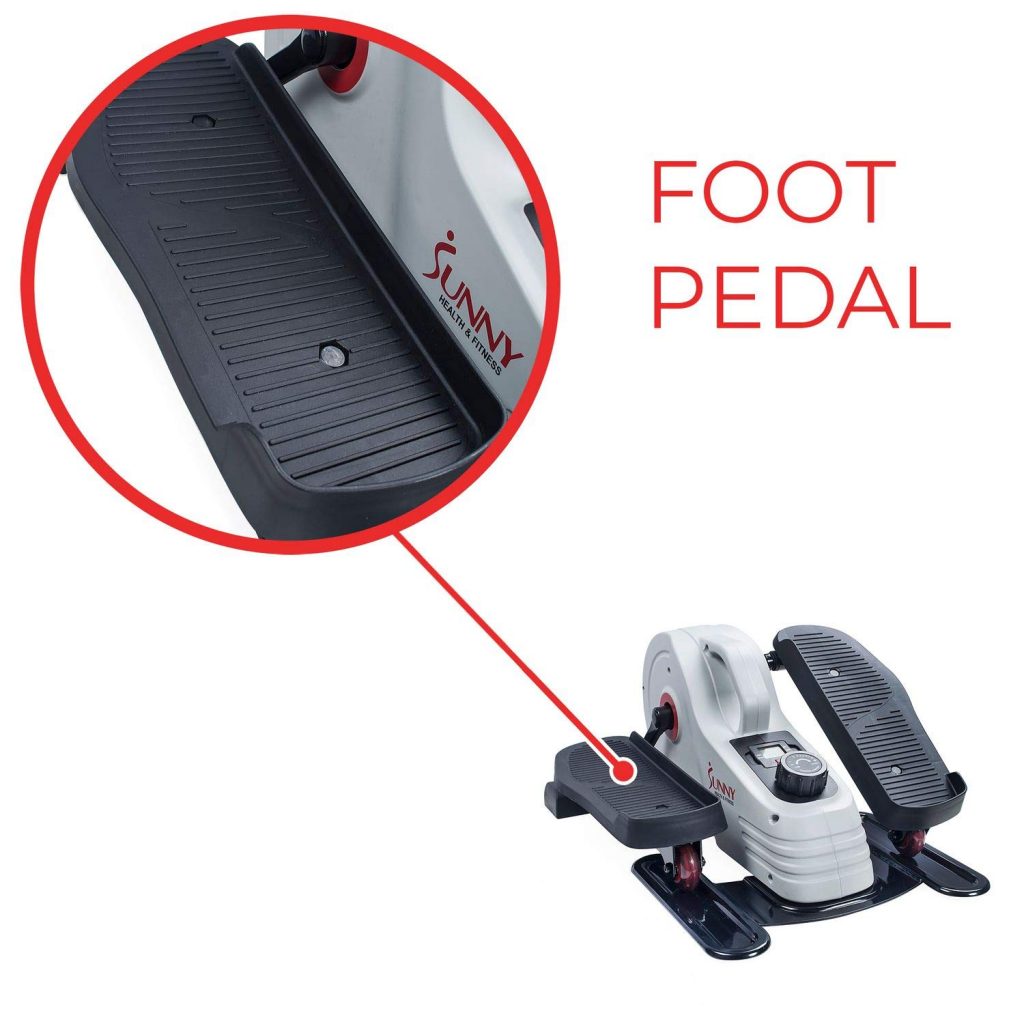 The Sunny Magnetic is the full elliptical machine, so you can expect an upper-body workout as well. The workout is just as smooth as the Stamina and won't place strain on the knees or joints. The large foot pedals are super comfortable and allow you to get a firm grip so that you can stabilize your body. What really gives the Sunny Magnetic a smooth, low-impact workout is the magnetic resistance with a micro-tension controller. This unique resistance system gives you the right amount of tension at the right time.
Included Monitors
Just because the Stamina InMotion isn't a full-size machine doesn't mean it lacks a console. The electronic monitor included with the elliptical counts strides per minute, total number of strides, exercise time and calories burned. This is a great way to track the progress of your workouts in a quick flash, since you may be spending your time working or watching a movie while you use the machine. 

The Sunny Magnetic certainly has the advantage in this department because it comes with a more high-tech computer console. The console tracks time, speed, distance and calories and has a handy scan feature to toggle through all the stats. Best of all, the elliptical has a hand pulse monitoring system that enables you to track your heart rate during your workouts. Your heart rate can also be read on the computer console so you can keep in line with your target zone.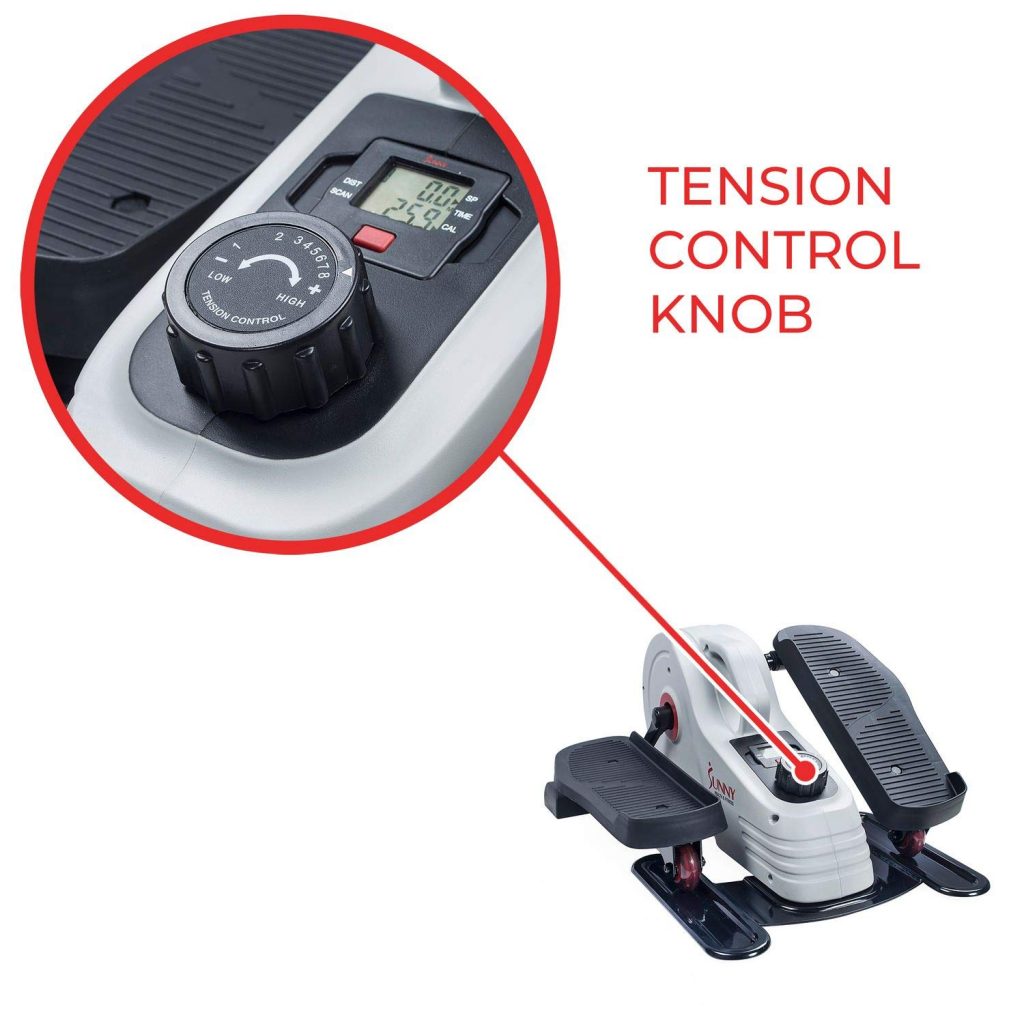 How Does the Stamina InMotion Elliptical Trainer and the Sunny Magnetic Elliptical Trainer Compare?
Both machines are very different, so you shouldn't have a difficult time choosing between the two. The Stamina InMotion doesn't have exercise arms and instead include the elliptical pedals only. If you're looking for a small, portable machine that you can take with you to work or use around the home, this model is the perfect fit. Also, the Stamina InMotion has a lower price tag and boasts a sturdy steel frame.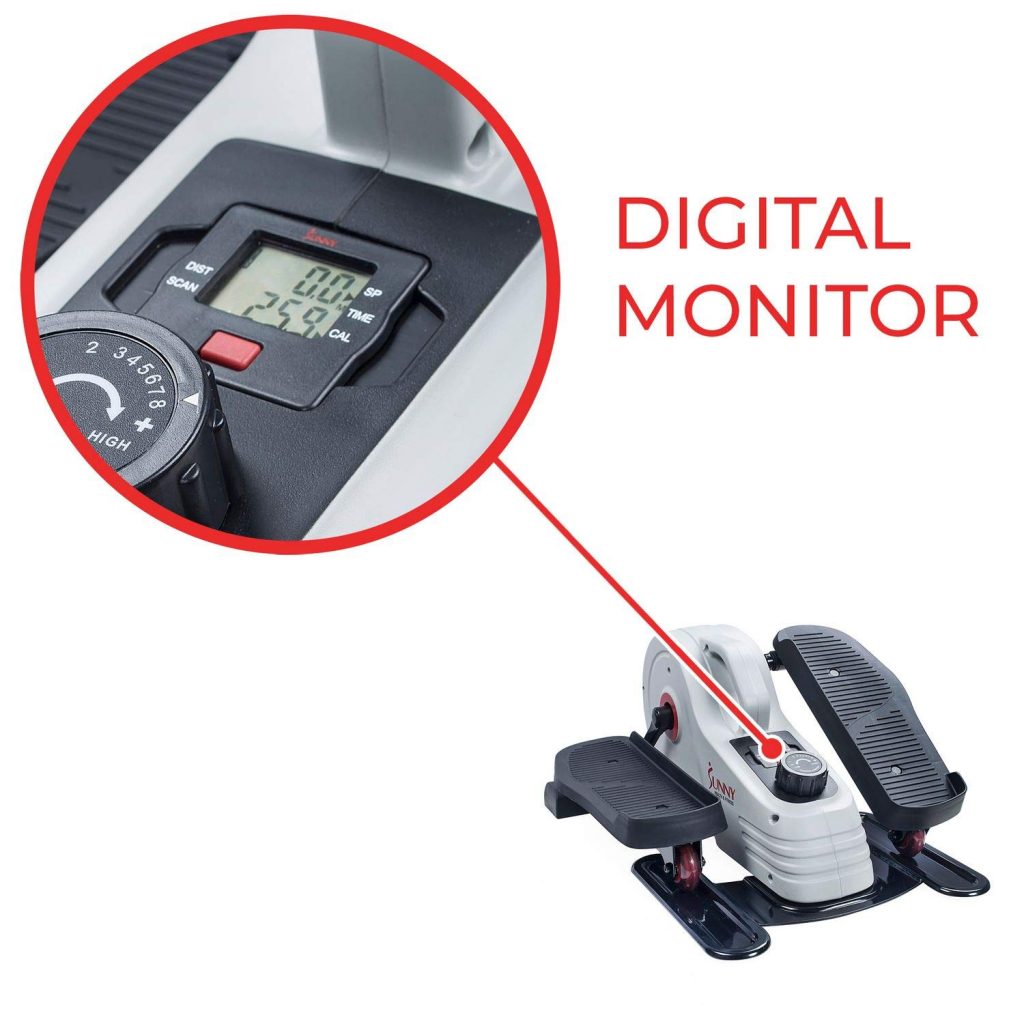 If you want a full-size elliptical trainer for an upper body workout too, you will definitely be most satisfied with the Sunny Magnetic. For slightly more money, you get the full machine, an electronic computer console and hand pulse monitoring system. Best of all, the Sunny Magnetic has a unique magnetic resistance system with a micro-tension controller for the smoothest workouts possible. For a fraction of the price of other elliptical machines, you can't beat the Sunny Magnetic.
Best Elliptical Trainer Products